Once upon a time, that notion that a 'tuning car' could break the 50-second-lap barrier at Tsukuba Circuit seemed like a fairytale. Last Friday, after a long time trying and coming tantalizingly close on a number of occasions, Toshiki 'Fire' Ando did just that in his Escort Racing Evo.
We've been following Ando-san's efforts for a while now, and ever since he ran a 50.233-second lap in late 2021 to eclipse the previously held records (Under Suzuki's 50.366 lap set in December 2017 in his Scorch Racing Nissan Silvia S15, and then HKS's 50.259 lap set the same month in their TRB-03 Toyota 86), a 49-second lap at TC2000 only seemed like a matter of time. But the achievement didn't come easy.
To set any lap record, all stars need to be optimally aligned – the car, the driver, the track and weather conditions. And at this level of time attack racing – the absolute pinnacle of the sport – the tolerance for sub-optimal performance is non-existent; all aspects need to perform at their absolute best.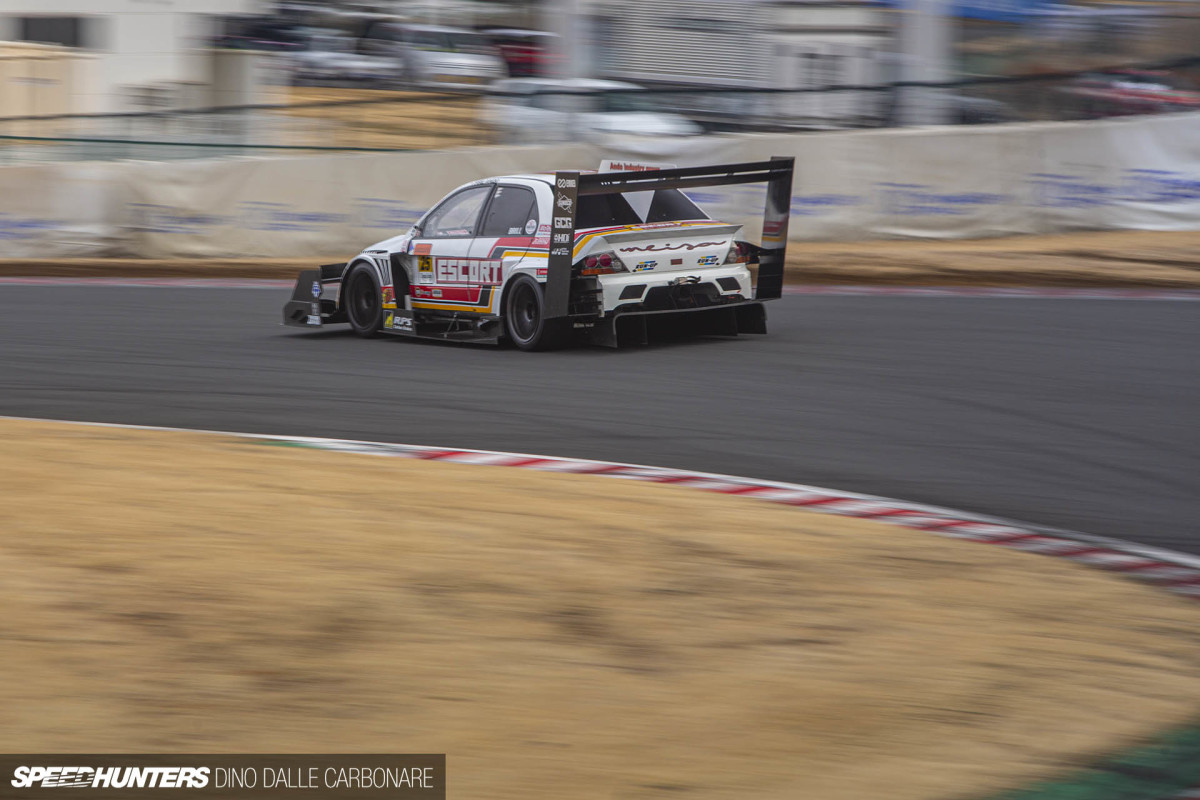 When Dino caught up with Ando-san and the Escort Racing team at Attack Tsukuba back in February last year and captured these images, the 49-second lap was in sight and hopes were high. Ando managed a 50.342-second lap in his Mitsubishi Lancer Evolution IX at the event, another staggeringly-fast blast around Tsukuba but not the number he was hoping for.
After a new engine build and some more ultra-fine tuning in 2022, on January 27, 2023 it all came together for the Escort Racing team, resulting in a 49.897-second lap. The in-car footage, as released by Ando-san today, is absolutely wild. Hit play above!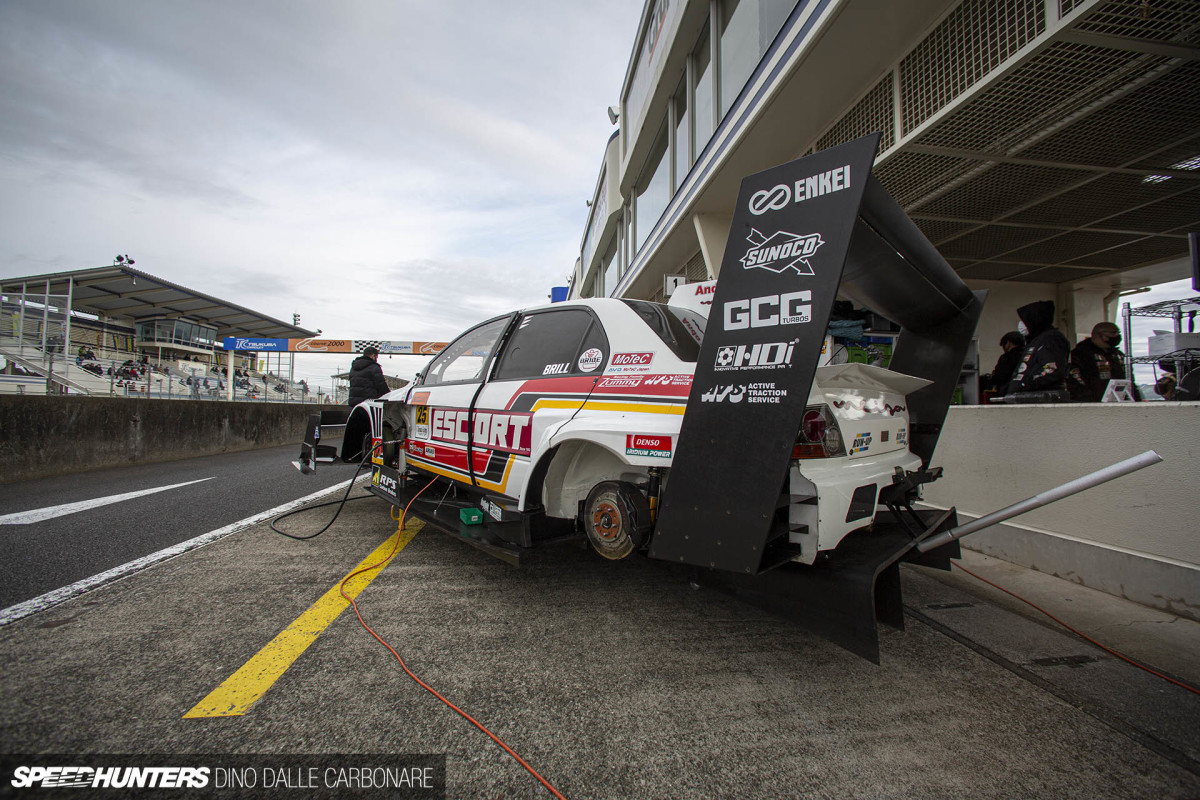 So where to from here? If you cast your minds back to March 2018, you might remember HKS running a 49.445-second lap at Tsukuba in the TRB-03. The issue for many with that lap time, is that it was achieved using full slick tires – specifically Yokohama Advan A005s – as opposed to semi-slicks, which since the very start of time attack competition have been an important characteristic of a 'tuning car'. Keeping with tradition, Ando-san's 49-second lap was set on semi-slicks, namely Yokohama Advan A050s.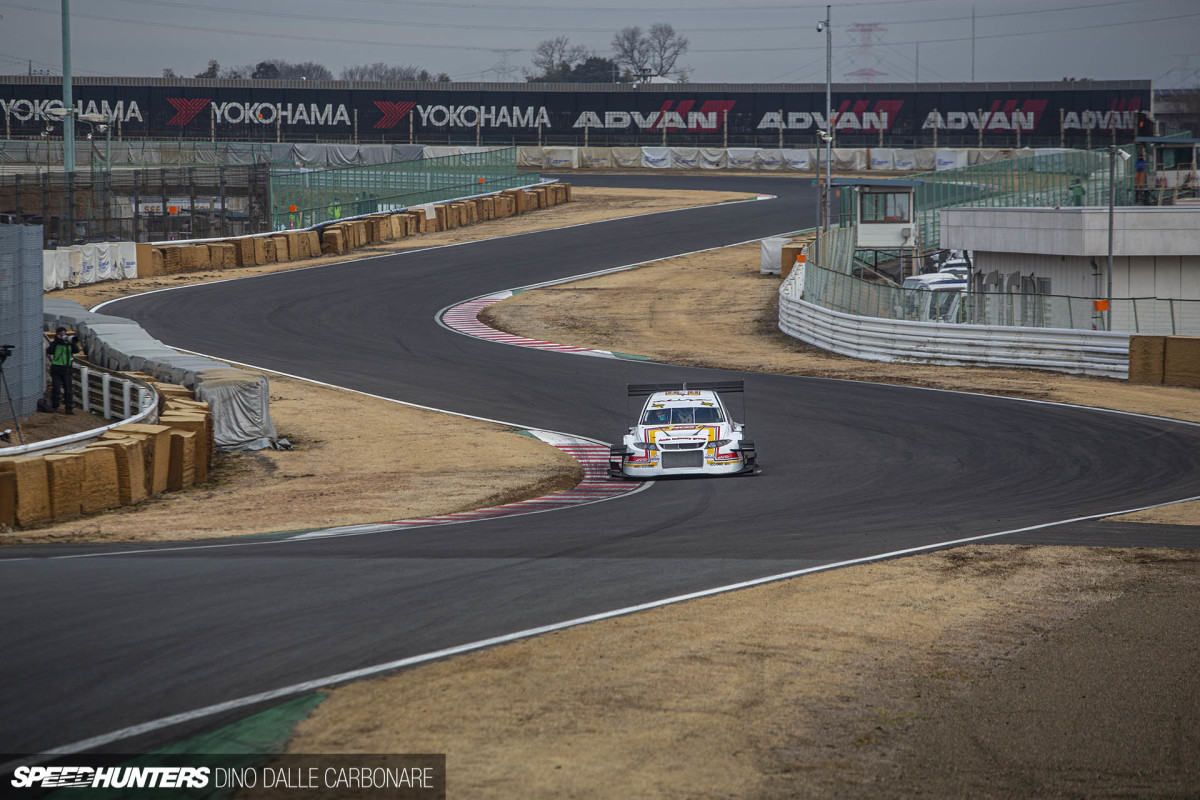 Given how quickly he's now gone on semis, it would be interesting to see what TC2000 lap time Ando-san could achieve on slicks. Previously, it might not have been something he was interested in testing, but with World Time Attack Challenge's recent move to any production tire being eligible in the Pro classes for the September event and beyond, we may see a shift in thinking. What do you think, though? Should time attack racing be limited to semi-slicks, or should full slick tires be welcomed in a new era for the sport?
Regardless of what time attack's future holds – either for international events like WTAC or local Tsukuba Circuit gatherings – Yoshiki 'Fire' Ando's 49.897-second lap on semi-slicks will go down in the history book as one of the most important ever. Congratulations to the entire Escort Racing team for this incredible achievement.
For an extended look at record-setting lap, check out Narita Dogfight's excellent video coverage here.
The Speedhunters
Instragram: thespeedhunters