The World's Best Car Park
Here we are again, out in the cold, wandering around a car park on the industrial side of Tokyo, hunting for old iron and perished rubber. Sounds pretty grim, right?
Wrong. Because this isn't any old carpark. This is the 2023 Tokyo Auto Salon car park on the Saturday afternoon of the show.
Car meets are great in Japan, but think of the TAS car park as the ultimate. Over the three days of the show, car enthusiasts from all over Japan will roll through the sprawling lots of the Makuhari Messe parking area.
This being Japan, you really never know what you're going to find.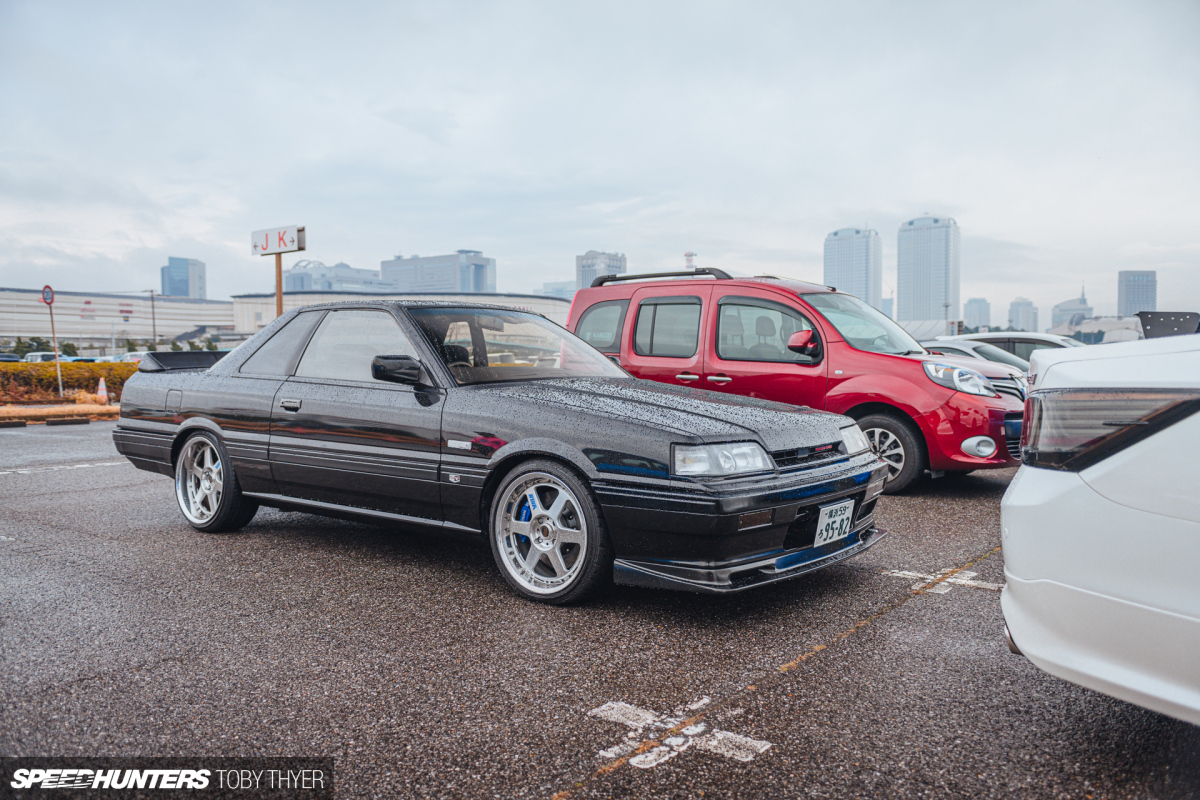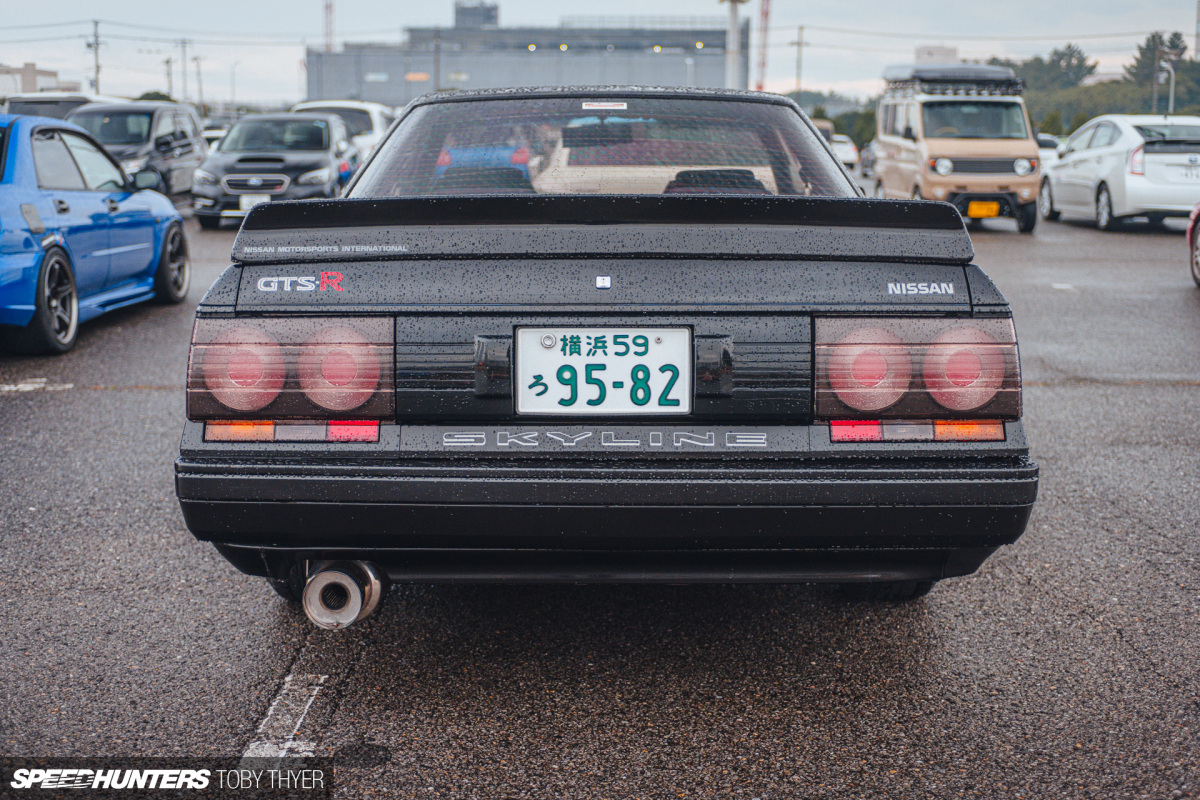 The TAS car park is very different to what lays inside the Messe, where insane cars bedazzle guests to the relentless soundtrack of Eurobeat and the shutter click of promo girl paparazzis. Give me a super-clean Nissan Skyline GTS-R in a cold car park any day of the week.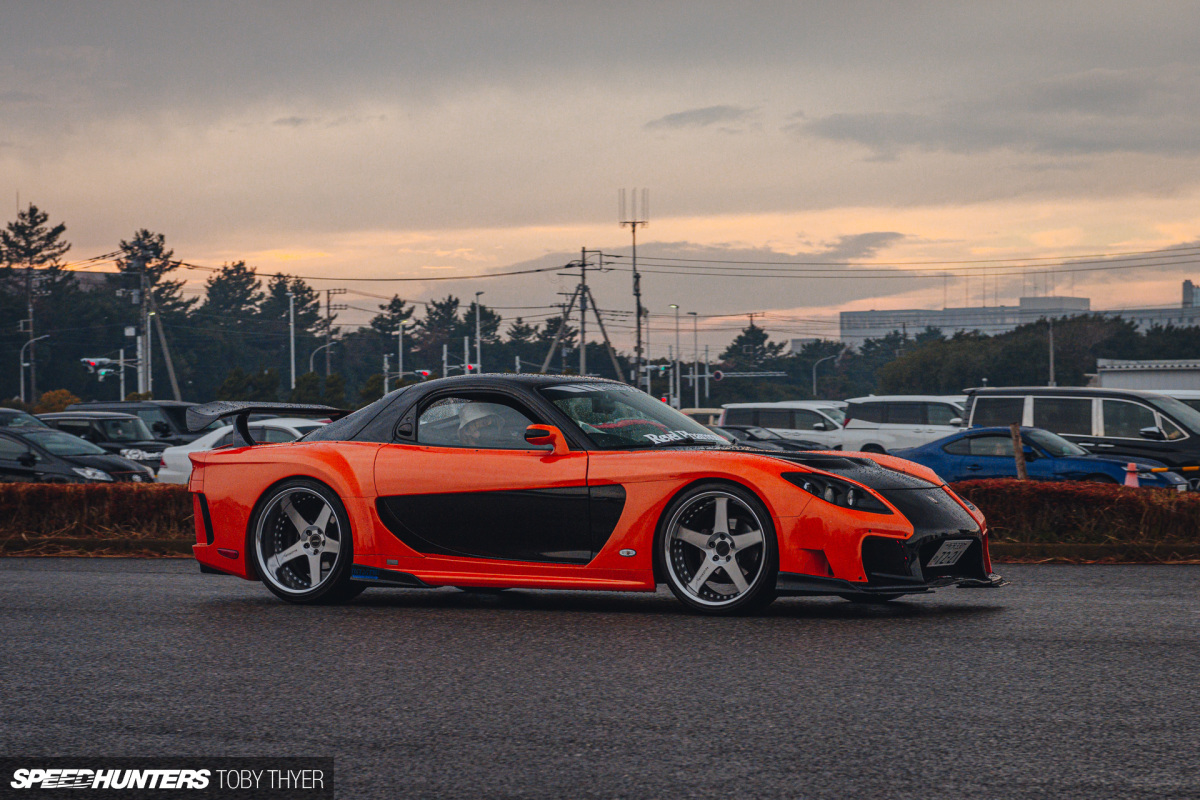 Last year, I wandered around the car parks early on Saturday and Sunday morning looking for the weird and the wonderful. This year I wanted to do something a little different, and I'm glad I did, because the soft afternoon light was gorgeous.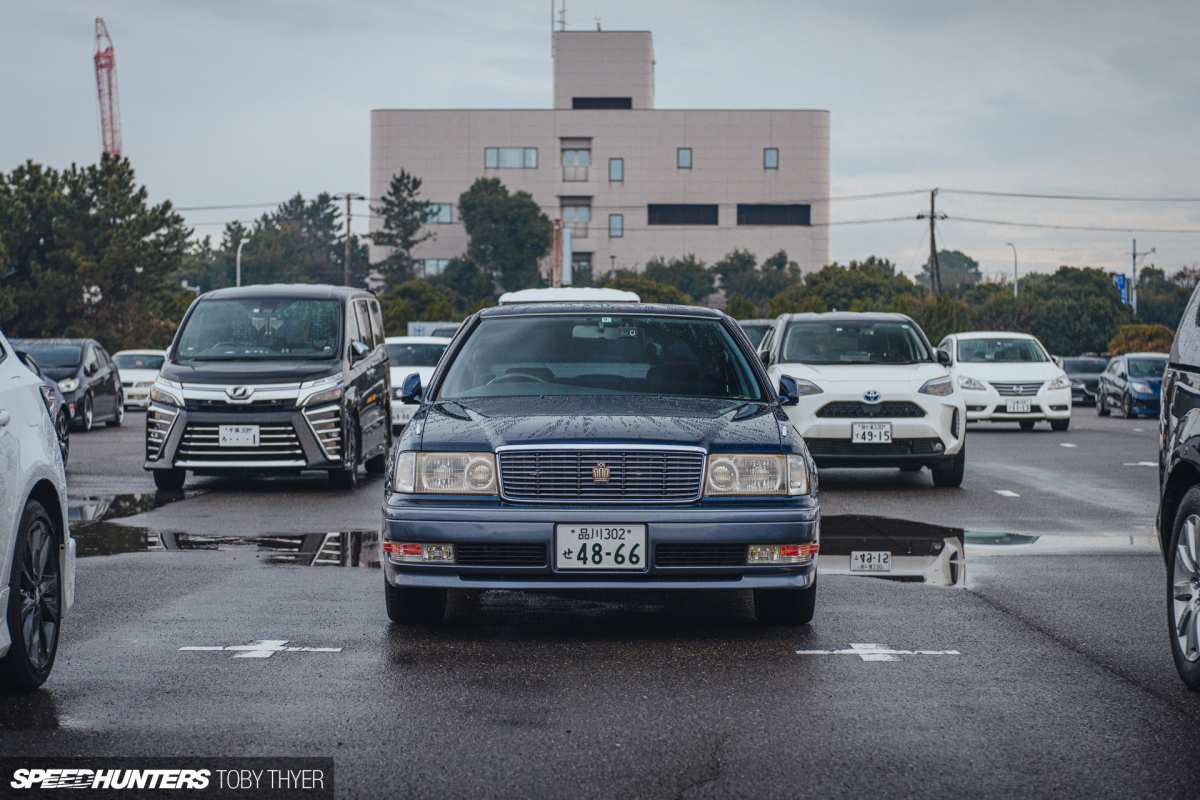 Being such a big event on the annual automotive calendar, there were many cars that I recognised from 2022, so take a look at last year's gallery if you haven't already.
As with 2022, so many JDM icons were in period correct and/or OEM+ condition. No bangers to be seen here.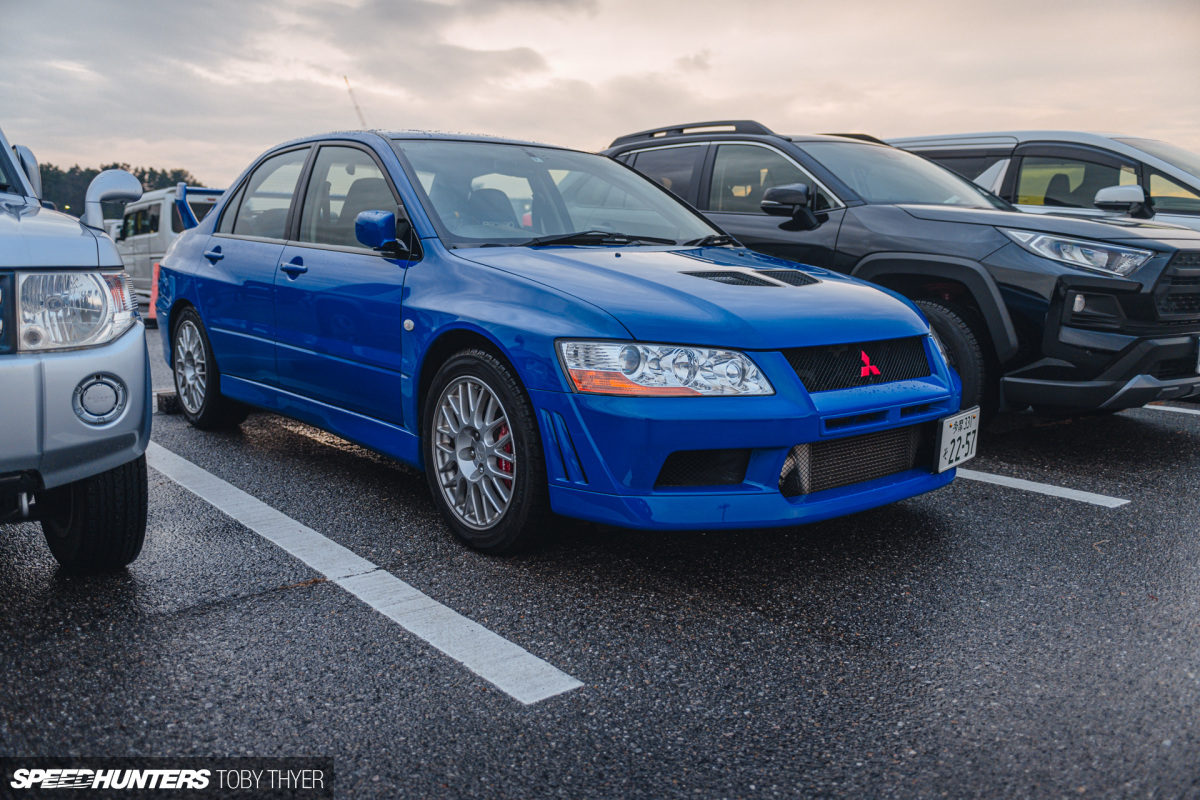 Case in point, this Mitsubishi Lancer Evolution VIII nestled between grocery-getting SUVs. I spotted it from a mile away.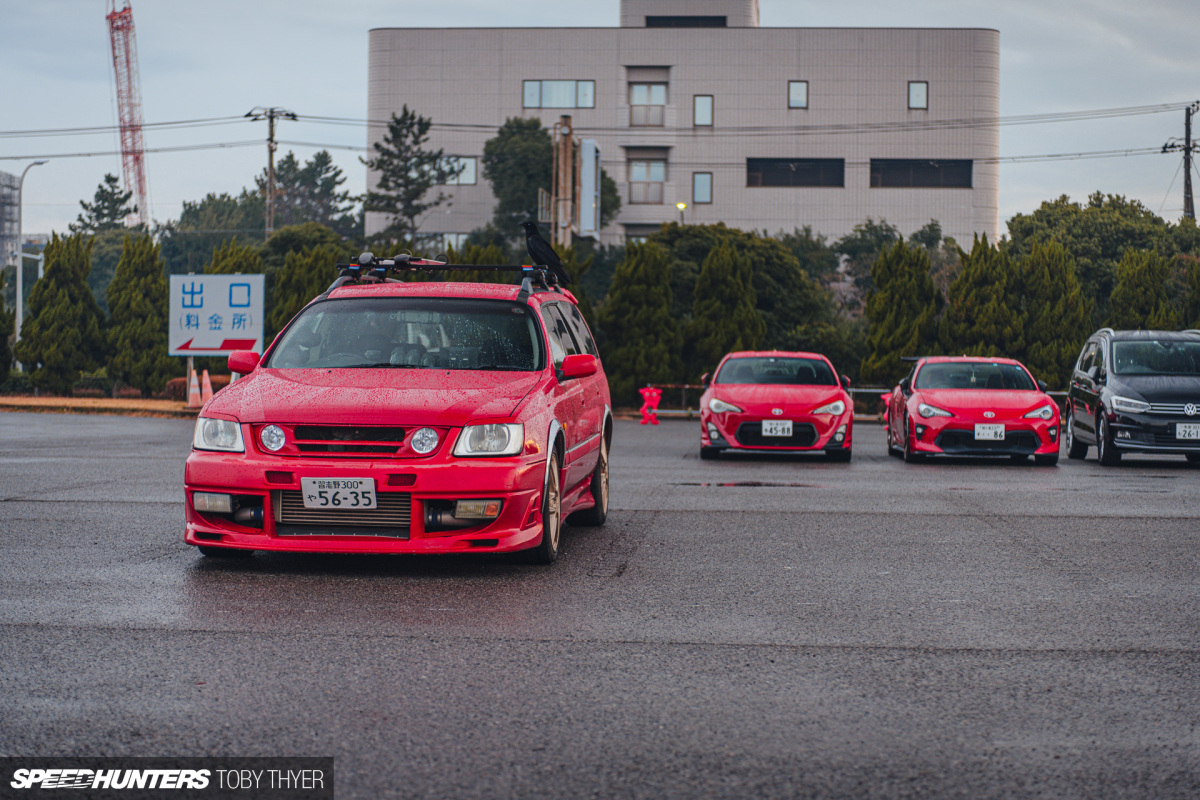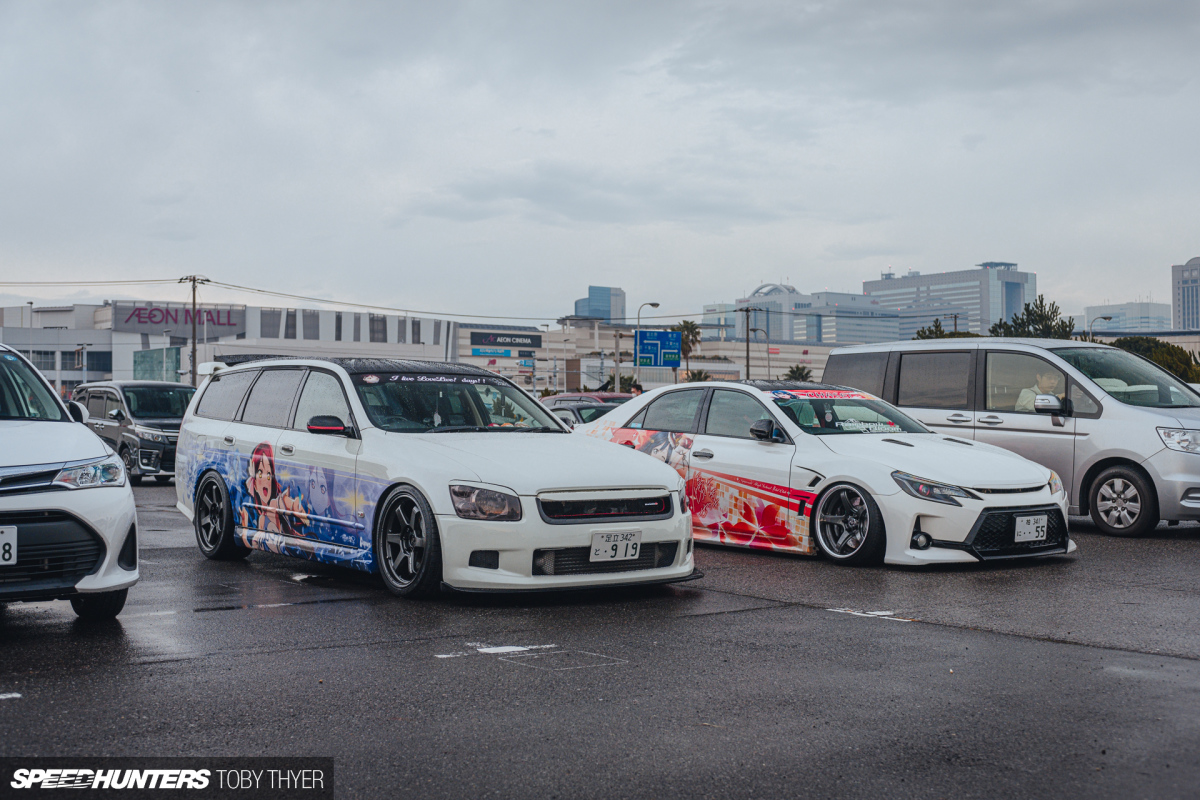 This itasha pairing was hard to miss, too. It's a pretty bold move to cover your car in anime characters, but hey, someone has to do it. The older I get, the cooler the Stagea gets.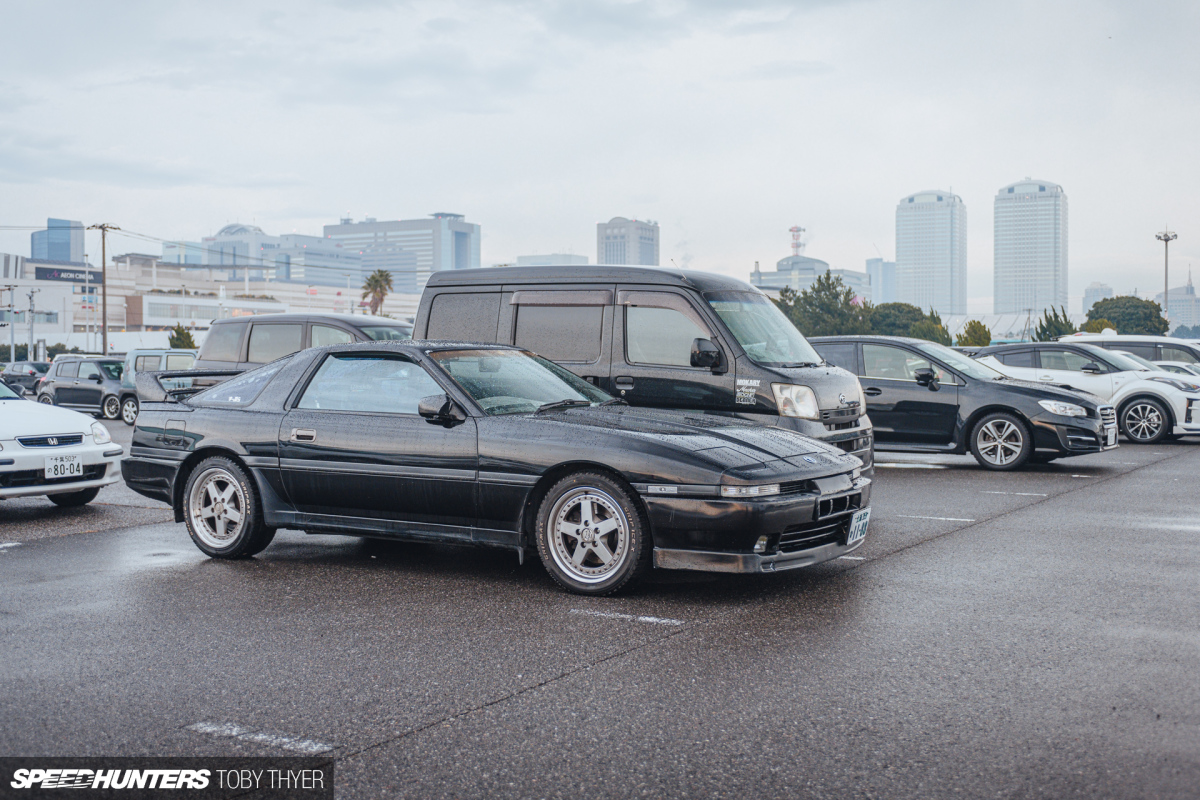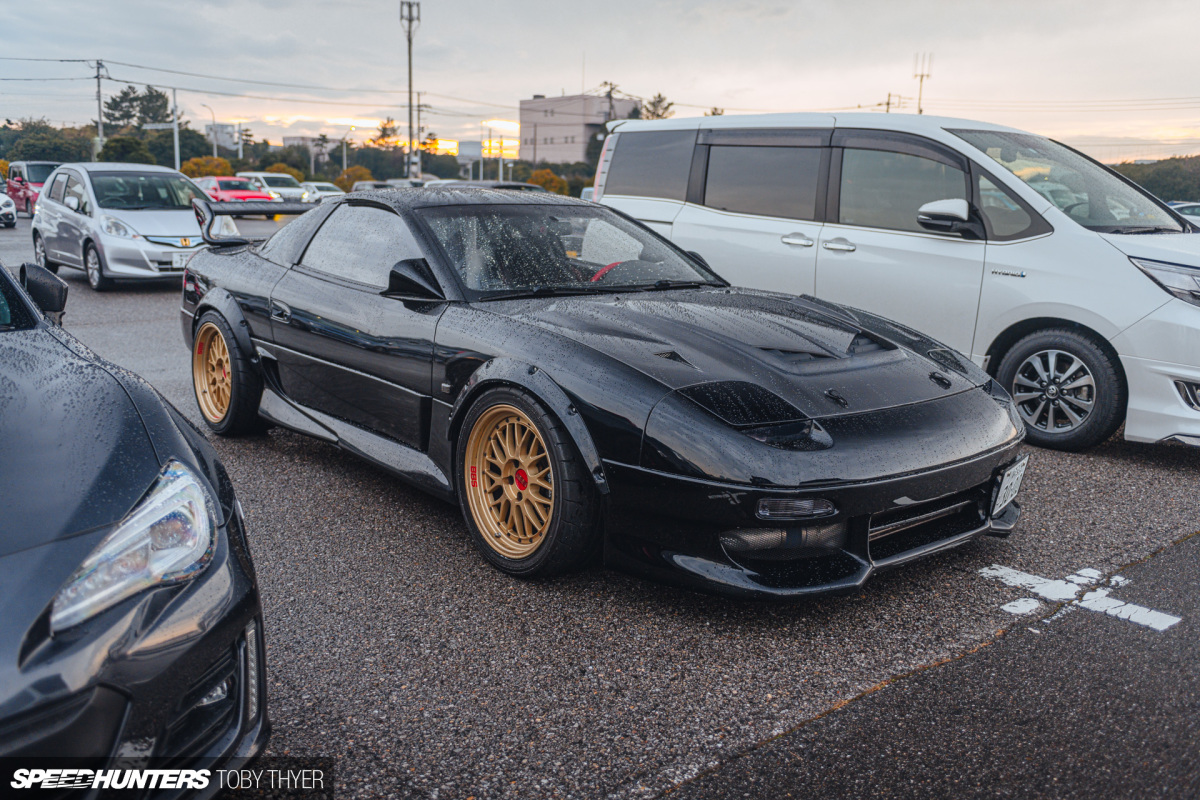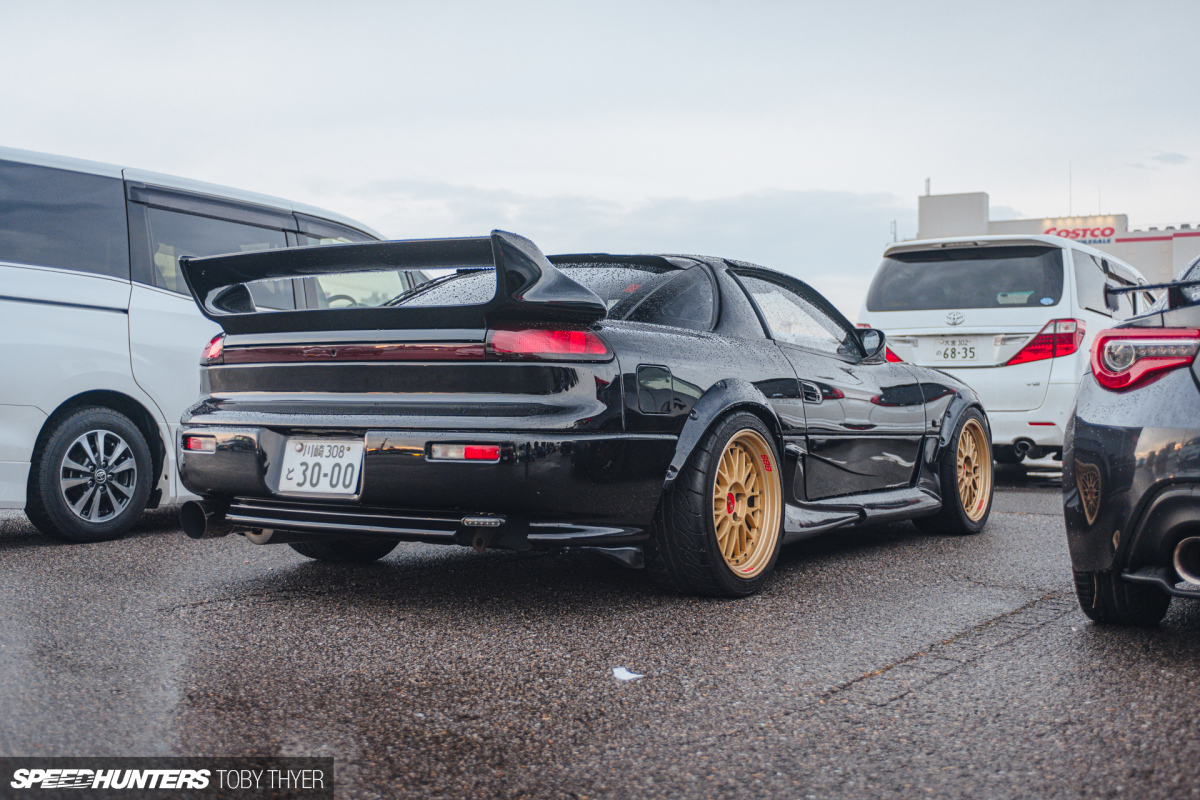 There seems to be a bit of a black theme emerging here, the GTS-R from a moment ago, and this JZA70 Toyota Supra and Mitsubishi GTO were all über cool.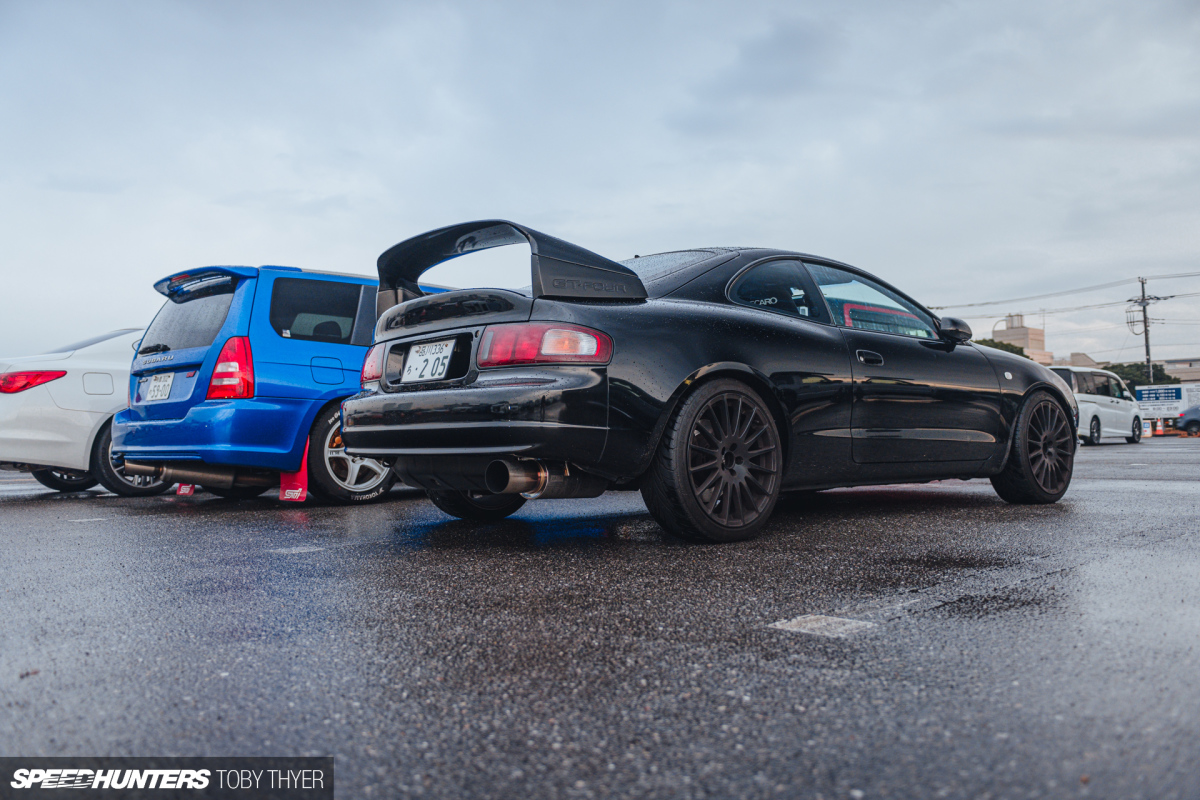 But my pick was this stunning ST205 Toyota Celica GT-Four.
These may not be as wild as the cars on show inside the venue, but their simplicity was calming after the intensity of the hustle and bustle of Japan's biggest tuning show.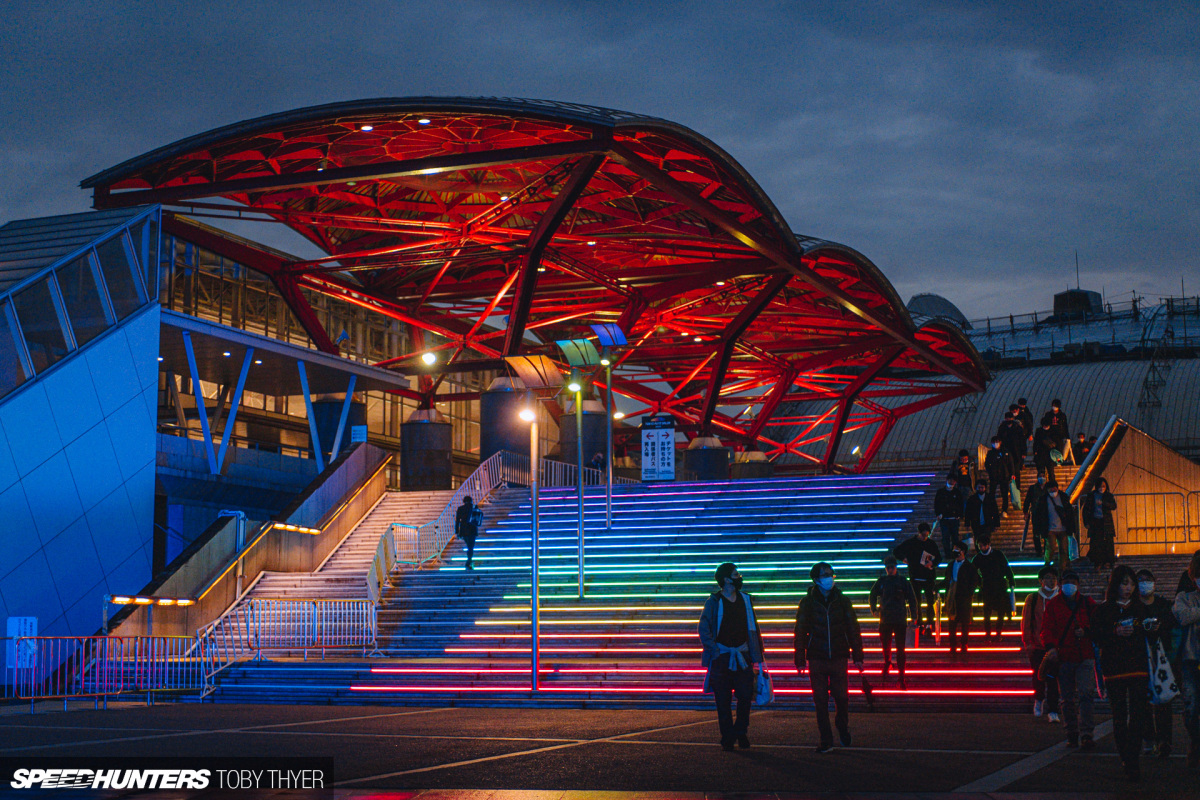 I'll be showing you what I found inside the balmy halls of the Makuhari Messe next time. But for now, I'll leave you with the rest of what I found out in the cold in the gallery below.
Toby Thyer
Instagram _tobinsta_
tobythyer.co.uk
Gallery