If this winter season has you praying every time you get behind the wheel that your old tires will hold out till springtime, uncross those fingers and head over to Walmart today. Because right now, Goodyear Reliant all-season tires are cheaper than ever.
That's right. Stop slip slidin' away on the snow and slush and pick up a set of all-season rubber right now, and it'll cost you less than ever. Prices will depend on the size you need, but we saw Reliants as low as $82 per tire.
The Reliant is Goodyear's Walmart-exclusive brand of all-season tire. It's designed for most cars, crossovers, minivans, and SUVs. No matter what you drive, chances are there's a Reliant to fit it—and all of them cost less than they did just a few weeks ago.
Prices have been rolled back around 10 percent across the board at Walmart. Considering the all-season Goodyear Reliant is a budget option already, this price reduction means you can save even more money going forward.
While it is a Walmart-exclusive model, the Reliant is designed and made by Goodyear to be an alternative to its more expensive Assurance all-season tire. The Reliant costs a bit more than the Viva 3 it replaced, but the Goodyear brand name means it's a far better option than any other knockoff you'll find on the market.
Goodyear describes the Reliant as "designed to maintain road contact with a specialized rubber compound and Aquatred grooves to maximize water evacuation. The optimized tread design and construction handles driving variabilities to deliver reliable tread life and a quiet ride."
Best of all, Goodyear stands as firmly behind its budget offering as it does its premium all-season tire; Reliant owners who buy their tires at Walmart receive the exact same tread warranty as the Assurance: 65,000 miles limited.
No matter what car, SUV, crossover, or minivan is in your driveway, stop taking chances and hoping for the best. Pick up a new set of Goodyear Reliant all-season tires at Walmart today. Prices won't be lower than this until Black Friday.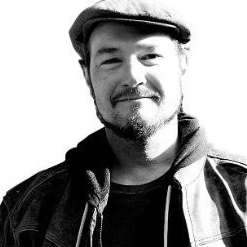 Senior Commerce Editor
The Senior Commerce Editor for Hearst Autos, Jon Langston is an avid motorcyclist and gear collector whose work has appeared in Men's Journal, The Drive, Rider, Iron & Air, Cycle World, and more.