The revision is applicable for all ISG-equipped K15B models.
BHPian Leoshashi recently shared this with other enthusiasts.
An update on 30k PMS: BHPian Sumitsinha0280 got his June 2020 Ciaz's 30k service last week, and the system promptly showed ISG belt change for his car. This was a shock to me since in my owner's manual, it's recommended to change at 80k intervals and also during the 30k service, it wasn't changed.
I spoke to WM and he said they have been changing the ISG belt at 30k for all the cars and requested I get it changed whenever possible.
Decided to dig deeper, and here is what I found: Maruti earlier recommended change at 80k, but they had revised it to 30k later.
XL6 2020 with K15B owner's manual:
XL6 with K15B's old service manual:
XL6's with K15B's revised service manual:
Vitara Brezza with K15B owner's manual states it clearly:

S Cross Petrol with K15B:
It's clear they have revised/edited the interval for ISG-equipped K15B models. For older diesel and newer K15C models, it's always been 30K.
Got the belt changed and it came out as good as new, plan to clean it and keep it under the boot for emergencies.
Some pics:
New belt's PN and price: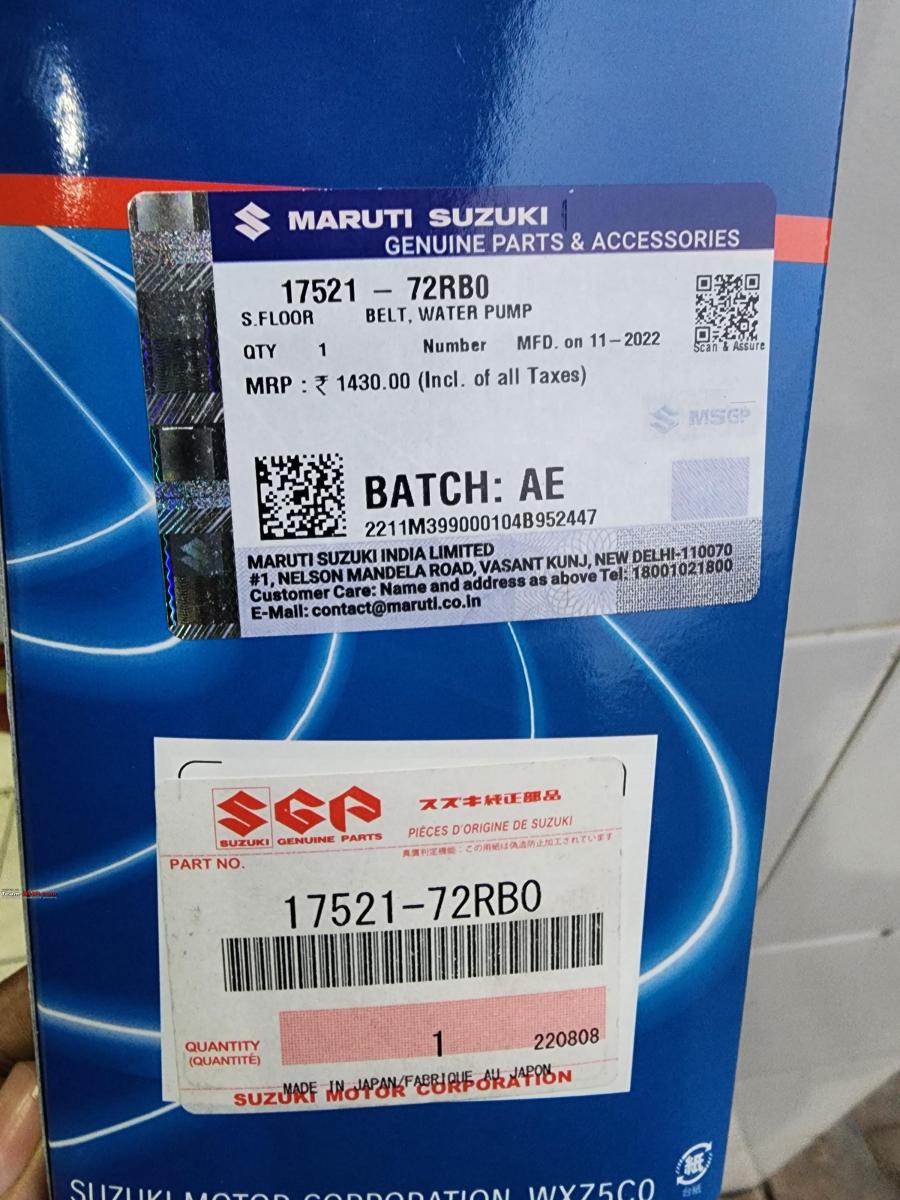 The old belt was as good as new: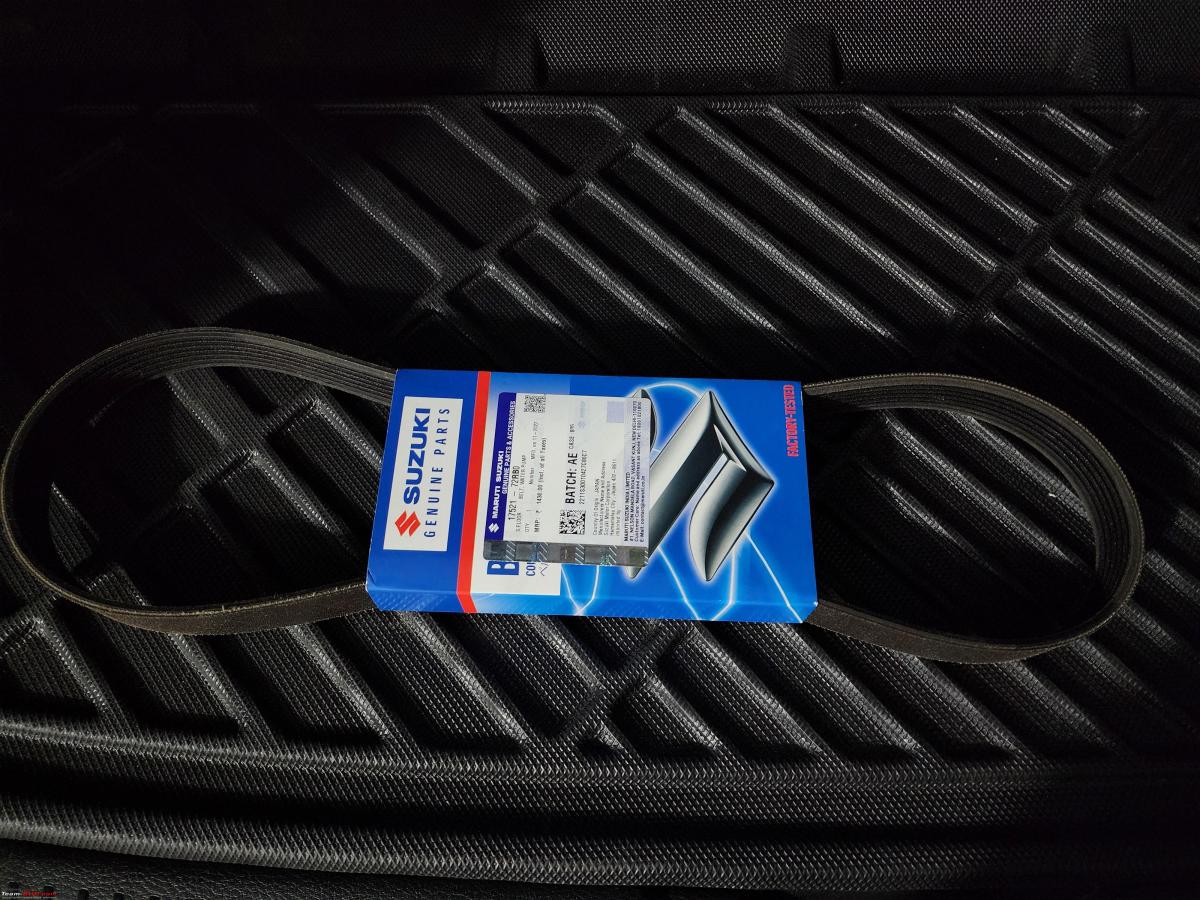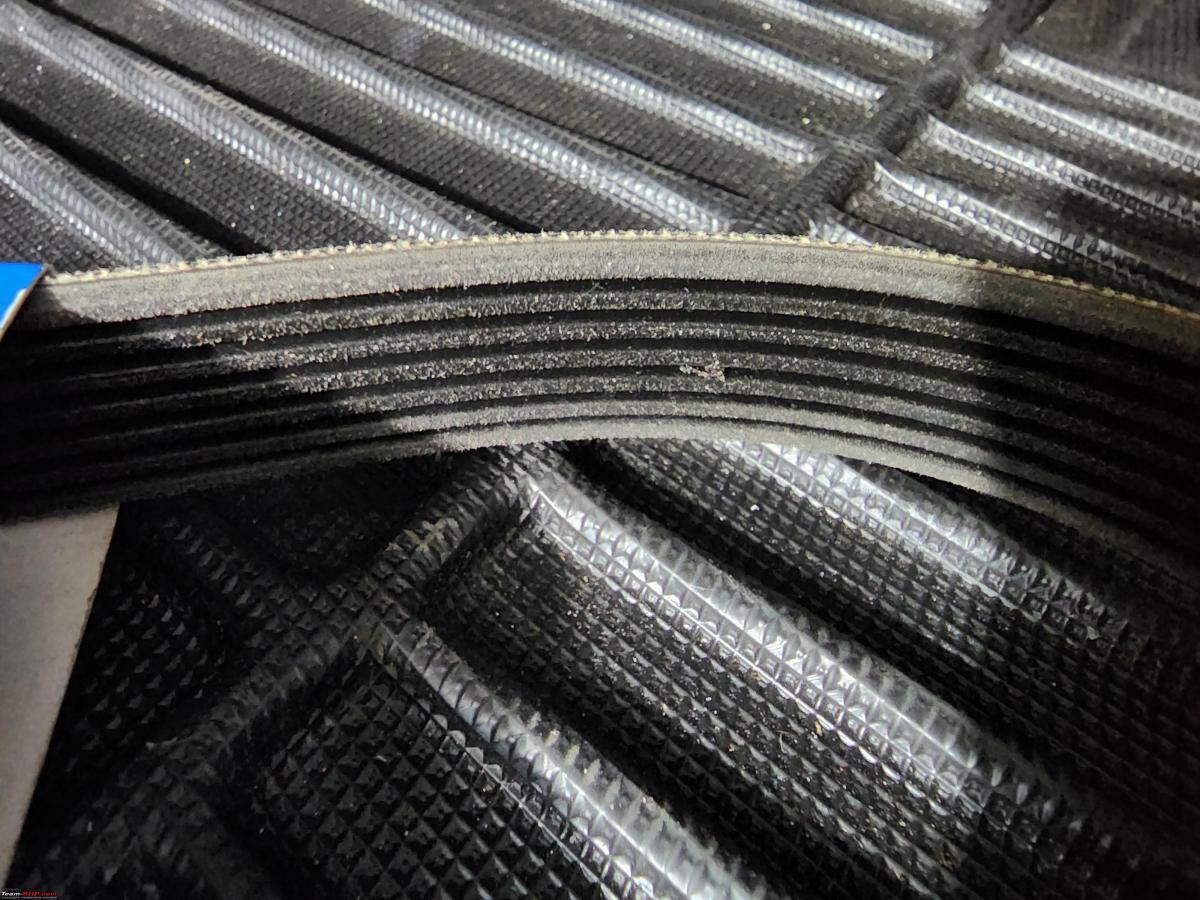 Owners who have skipped this, please get it inspected/replaced.
PS: Current Odo=33,742 km
Check out BHPian comments for more insights and information.