Three times a year, Bicester Heritage opens its doors to automotive enthusiasts for Sunday Scramble events. Now in its eighth year, the format has largely remain unchanged over that time: Bring an interesting car, park up and go for a wander.
Many events have to follow trends to stay current, but the Sunday Scramble has gone from strength to strength by staying consistent in its approach. A few hundred people attended the first Scramble back in 2014. In contrast, visitor numbers now peak at around 6,500.
Once upon a time, cars only filled a small section of the Bicester Heritage site's main stretch during a Sunday Scramble. These days, you'll find them in every corner.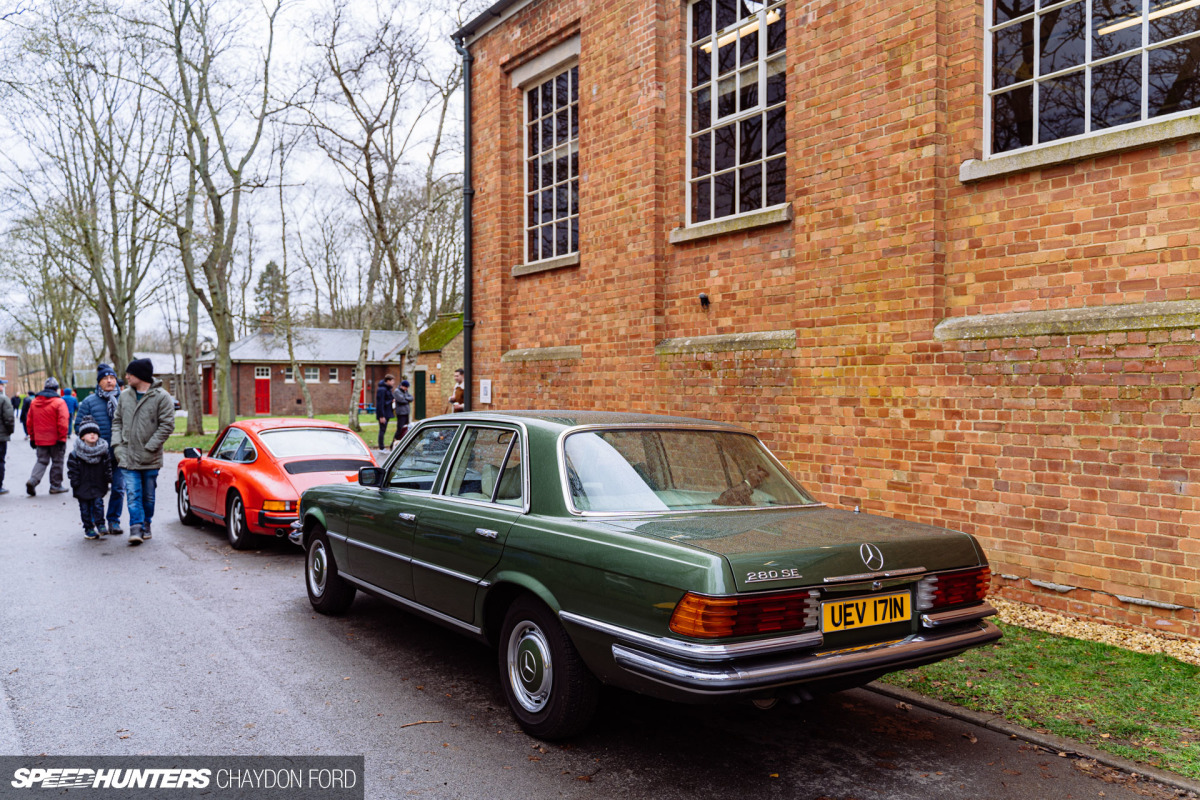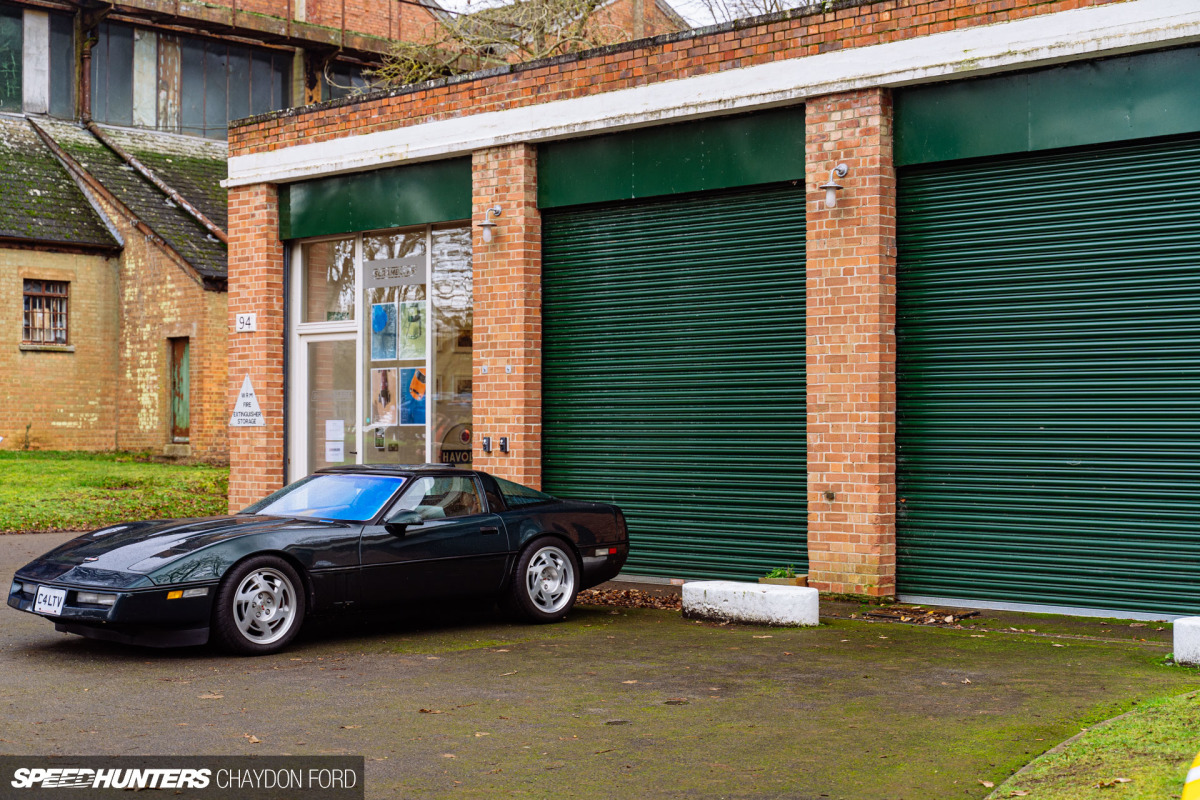 Bicester Heritage itself is what I would describe as brutally idyllic. Red brick and steel buildings – relics from its formal designation as RAF Bicester – are positioned throughout the site, varying in size from barely large enough to stand in to towering hangers. Layers of old paint can be seen flaking off the infrastructure not yet attended to, with the Heritage slowly conducting sympathetic renovations. New buildings in the same style as the originals have also found place within the grounds, with more and more automotive-centric businesses gradually calling the site home.
The most recent Sunday Scramble event was held a couple of weekend's back, in the midst of the UK's winter when the weather is cold and wildly unpredictable. Despite this, the turnout far exceeded what I expected.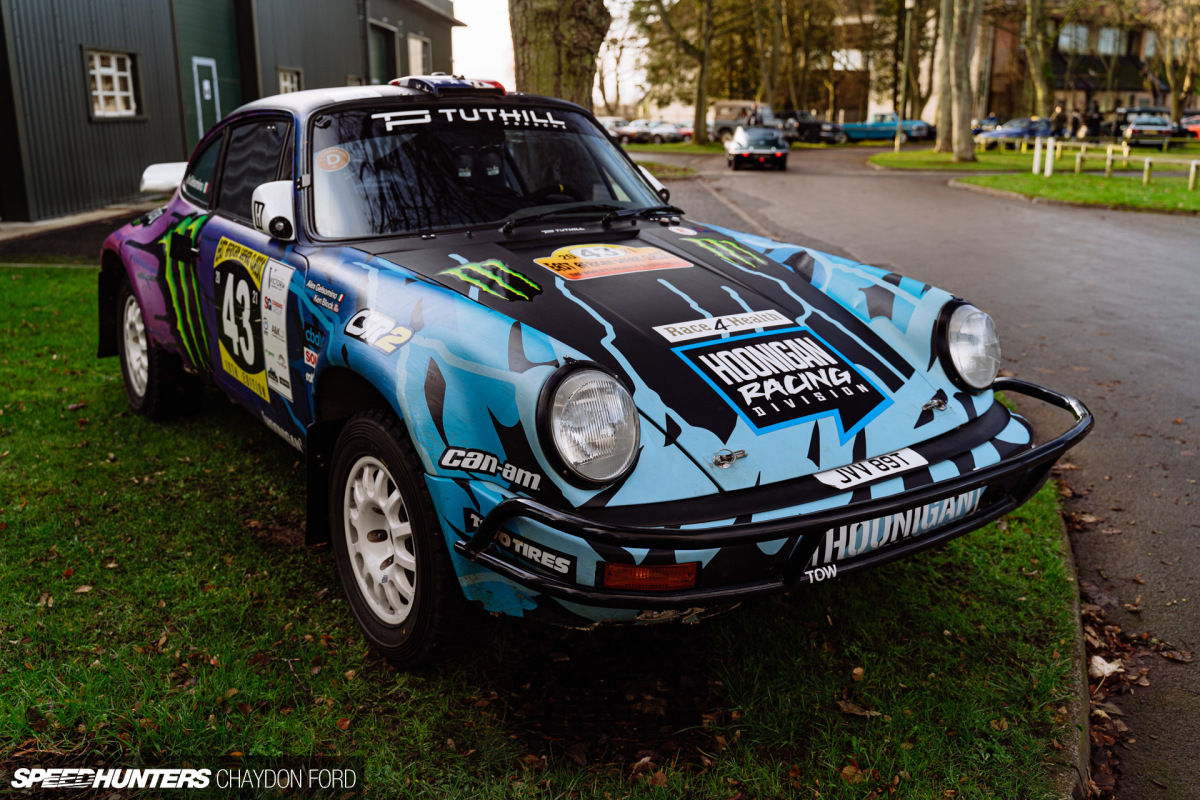 With the automotive community still mourning the loss of Ken Block, it was fitting that Tuthill brought out the Porsche 911 that he and Alex Gelsomino contested the 2021 East African Safari Classic Rally in.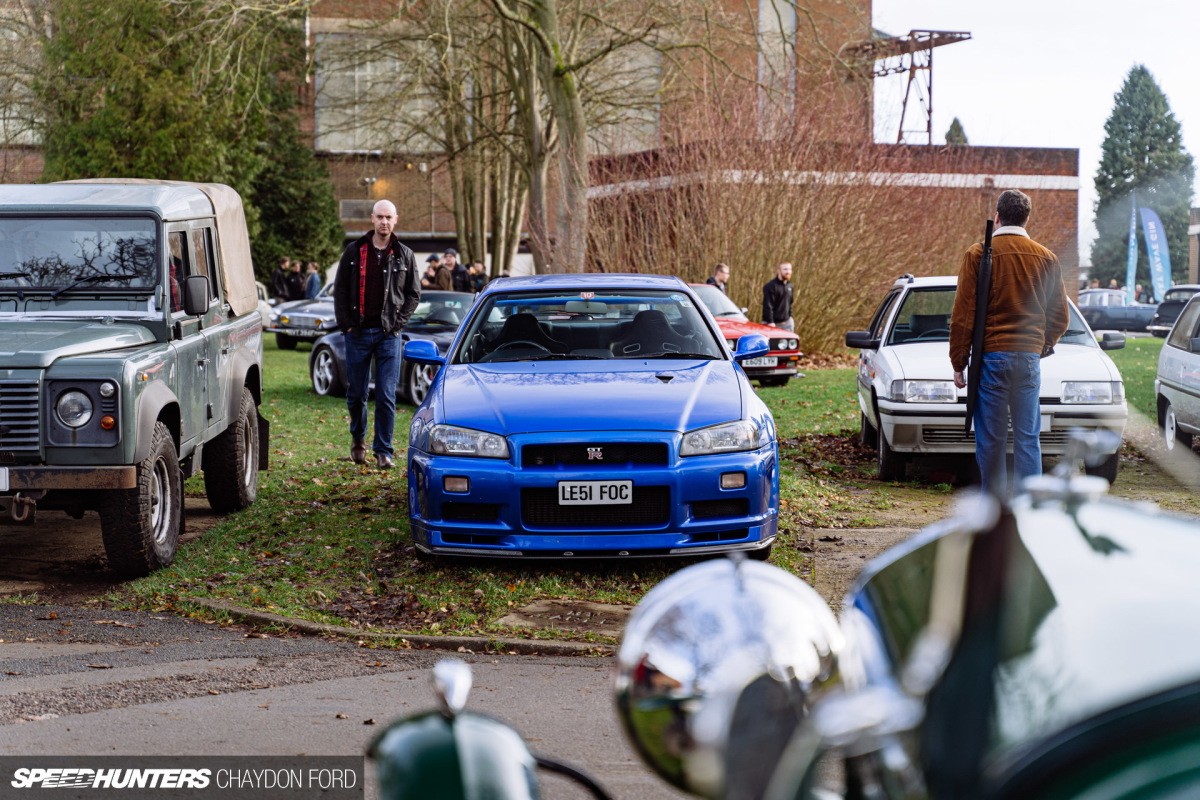 Vintage Bentley prices have only risen over the years (now into the hundreds of thousands of pounds), something the BNR34 Nissan Skyline GT-R shares in common. I wonder what the R34 GT-R will be valued at 80-odd years after manufacture, as the Bentley sits today…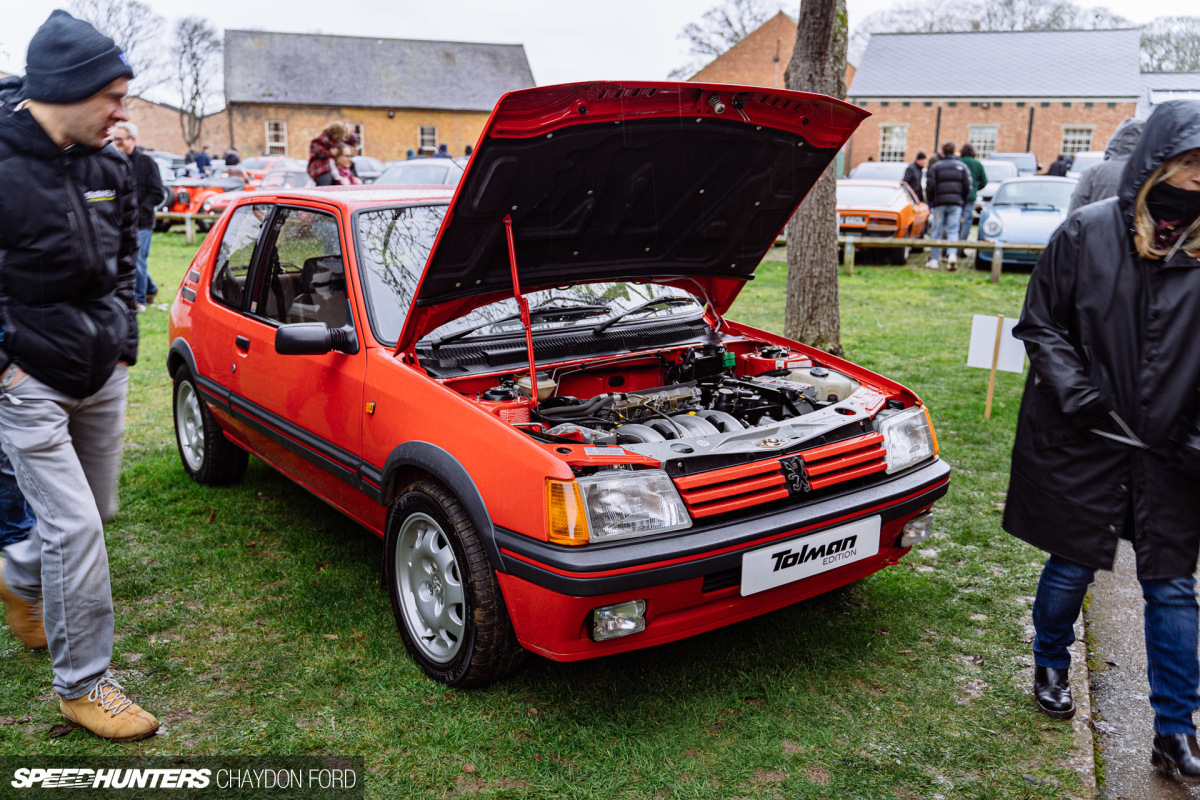 Tolman Engineering have taken the restomod approach and applied it to the Peugeot 205 GTI, and the result is impressive. A complete nut and bolt refresh with upgraded components including a MoTeC dash display and electronics bring the GTI up to a more modern standard, but it still retains the classic look and feel that make these cars so revered.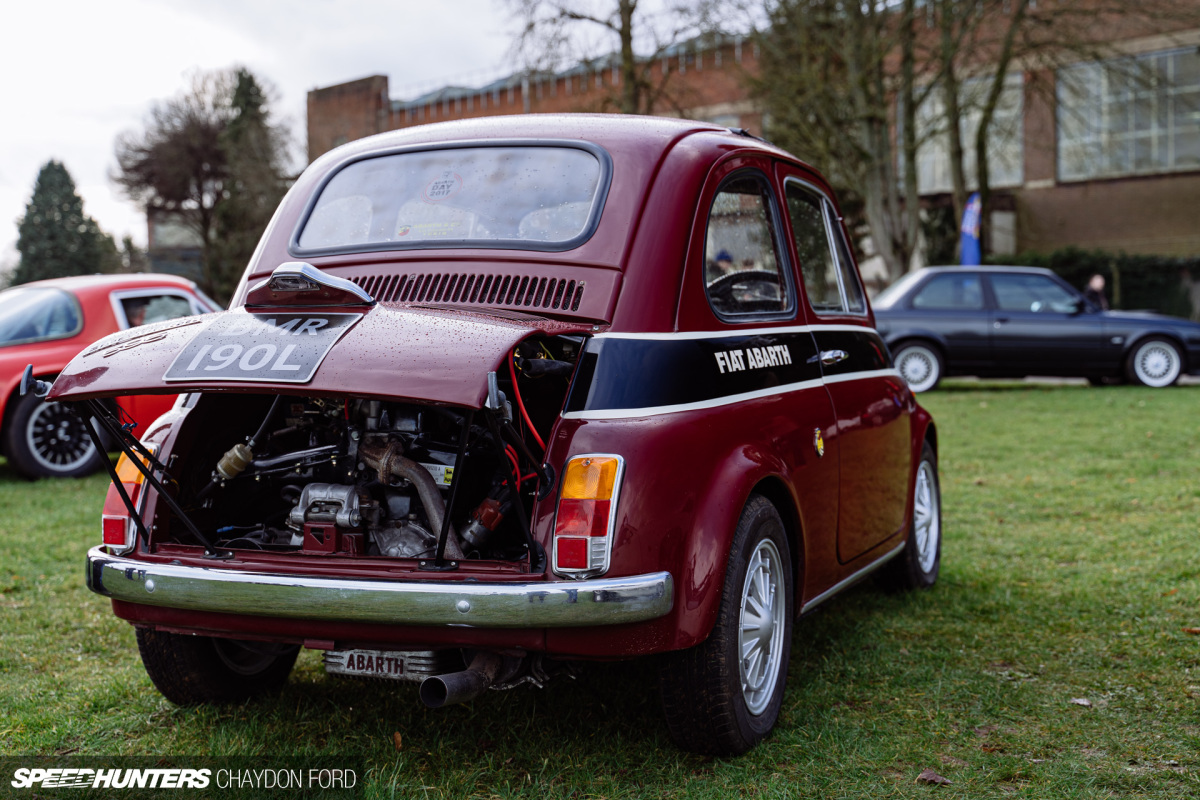 At any Sunday Scramble, the airfield parking area should never be overlooked – there's always interesting vehicles to be found here.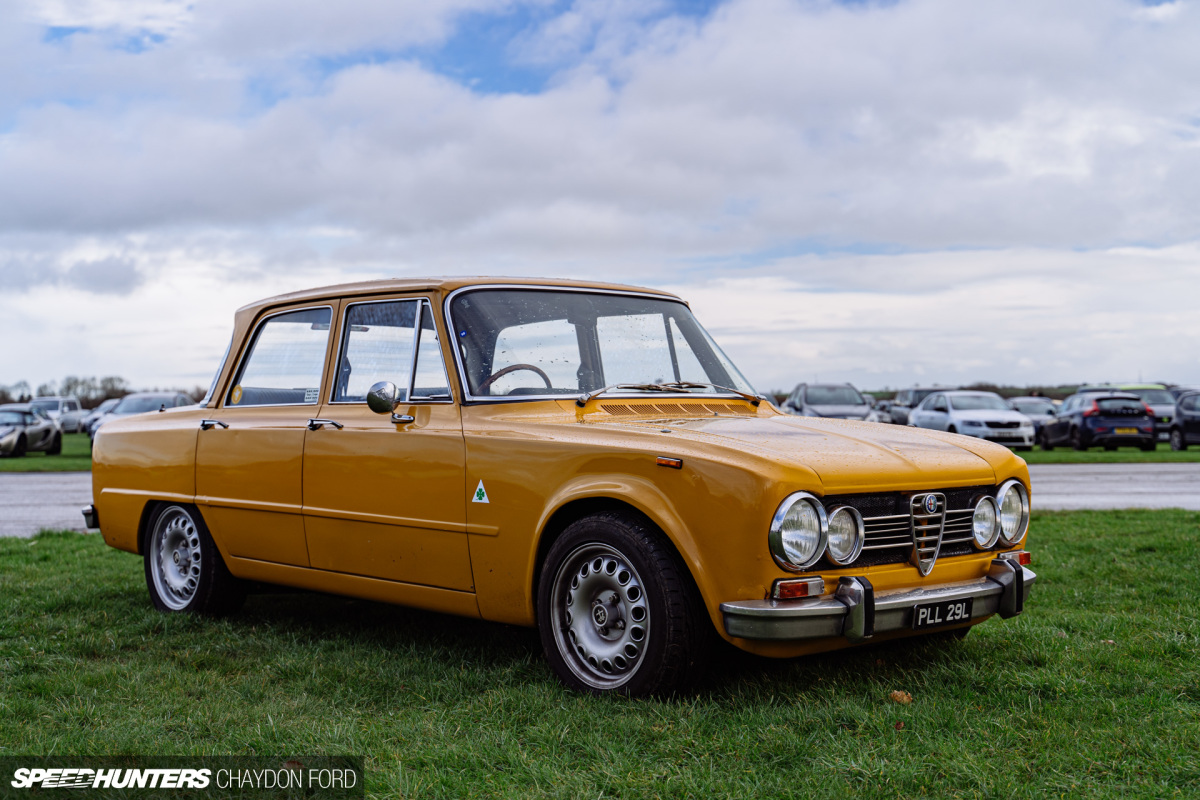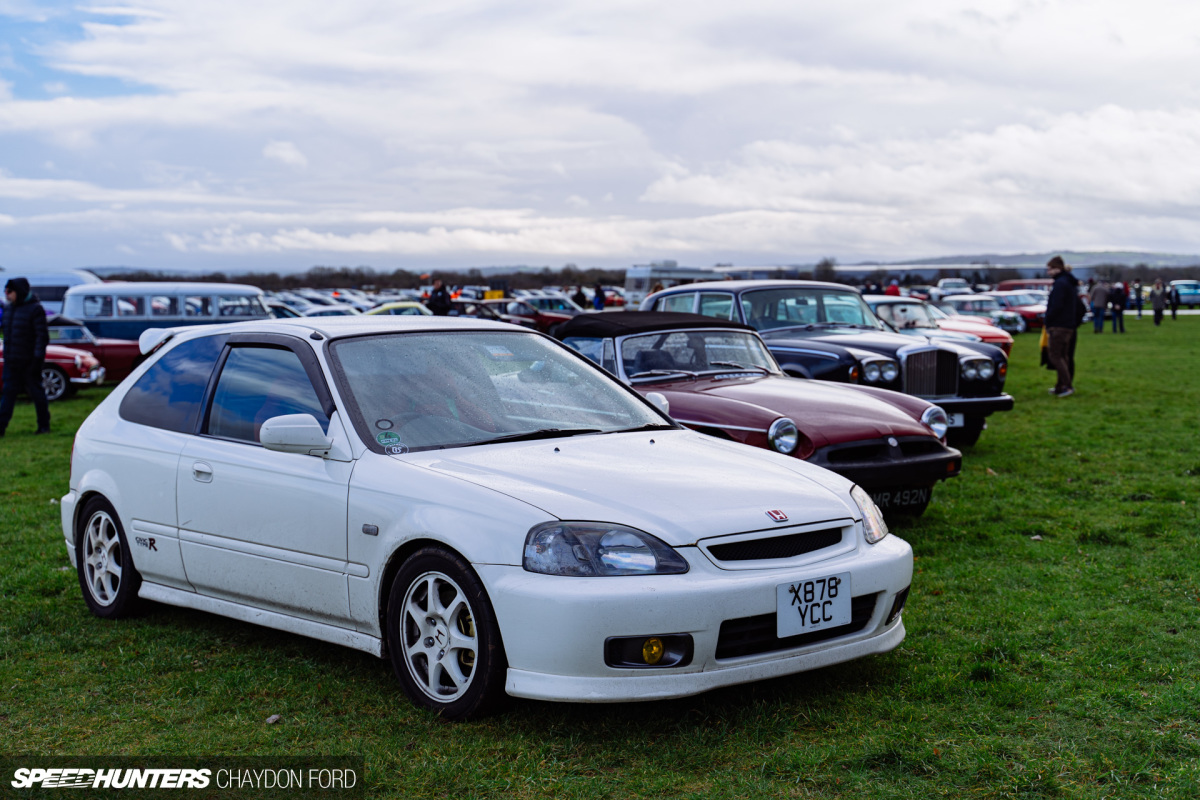 Seeing an EK9 Honda Civic Type R and an Alfa Romeo Guilia Super did not help my desires for either.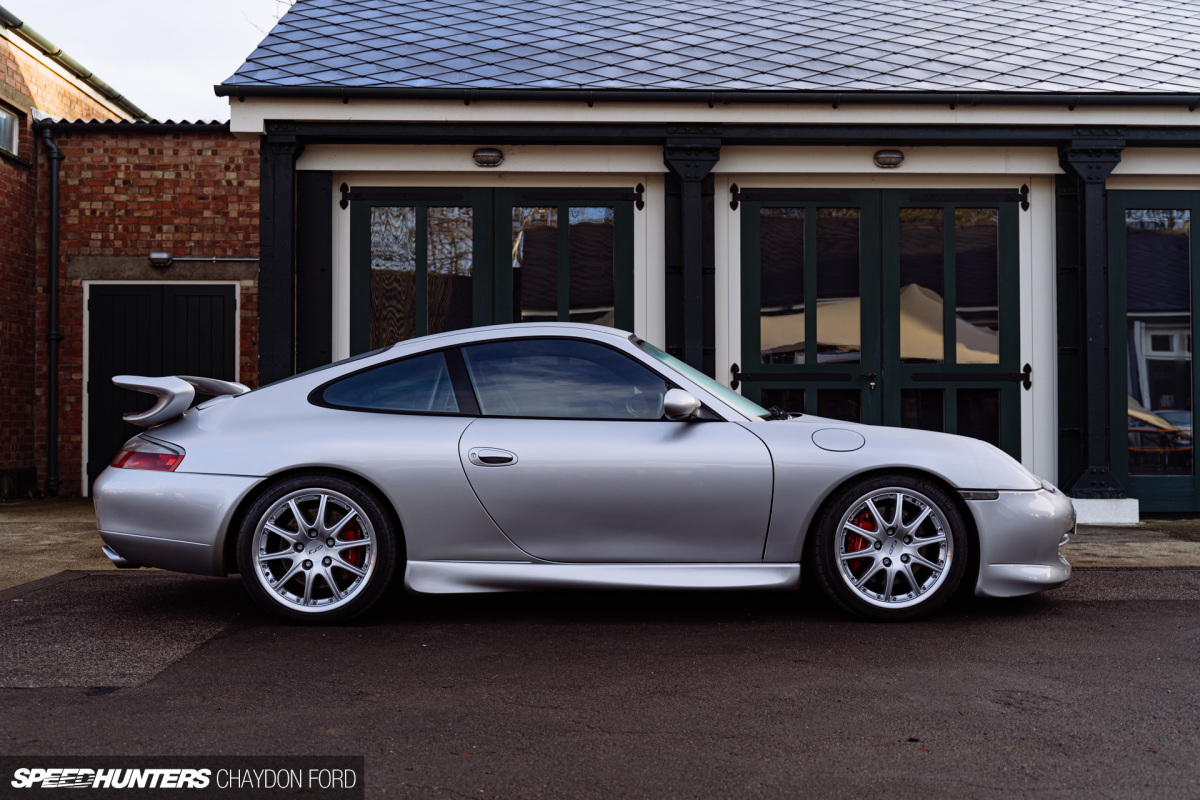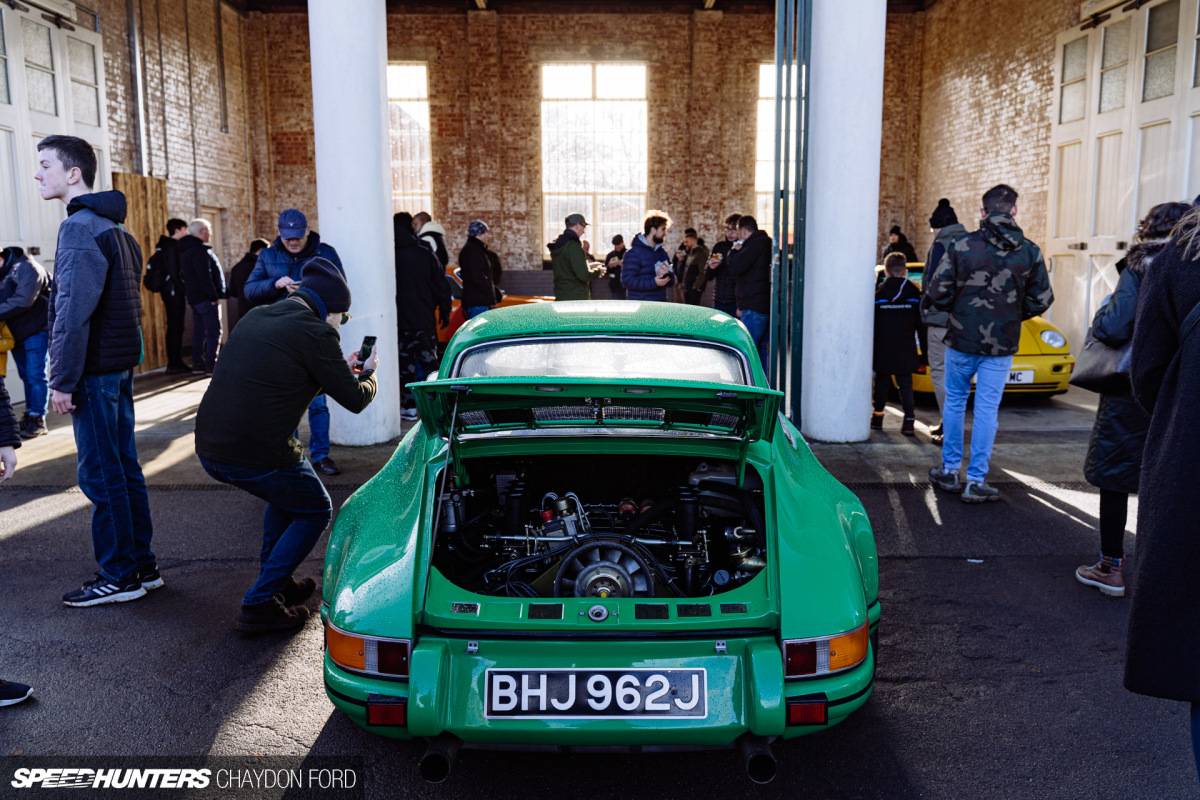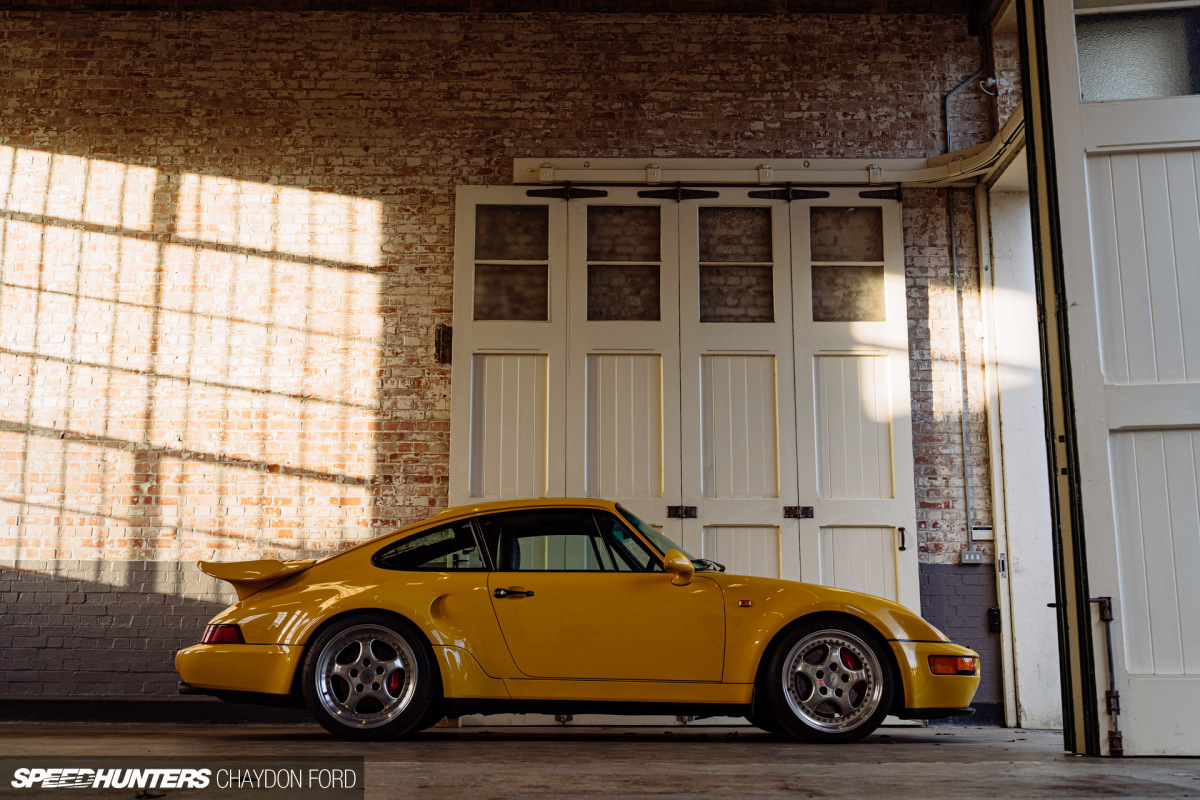 Sports Purpose have resided in Bicester's Special Repair Shop for a number of years now, and always have a small collection of Porsches on display for the event.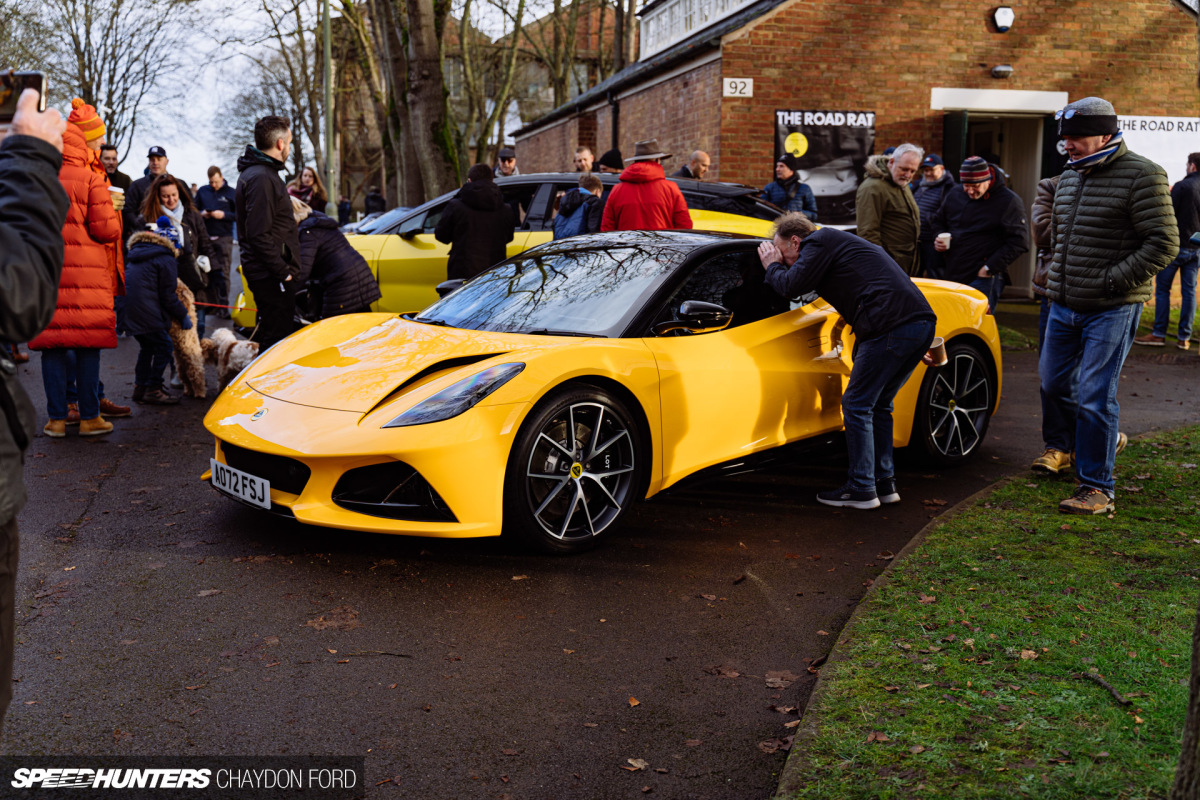 The new Lotus Emira drew a crowd all day, and for good reason – it's one of the last, new, solely petrol-powered driver's cars which will be sold here in the UK. As is happening all around the world, there's now a heavy shift to electric ahead of the government-imposed cutoff dates.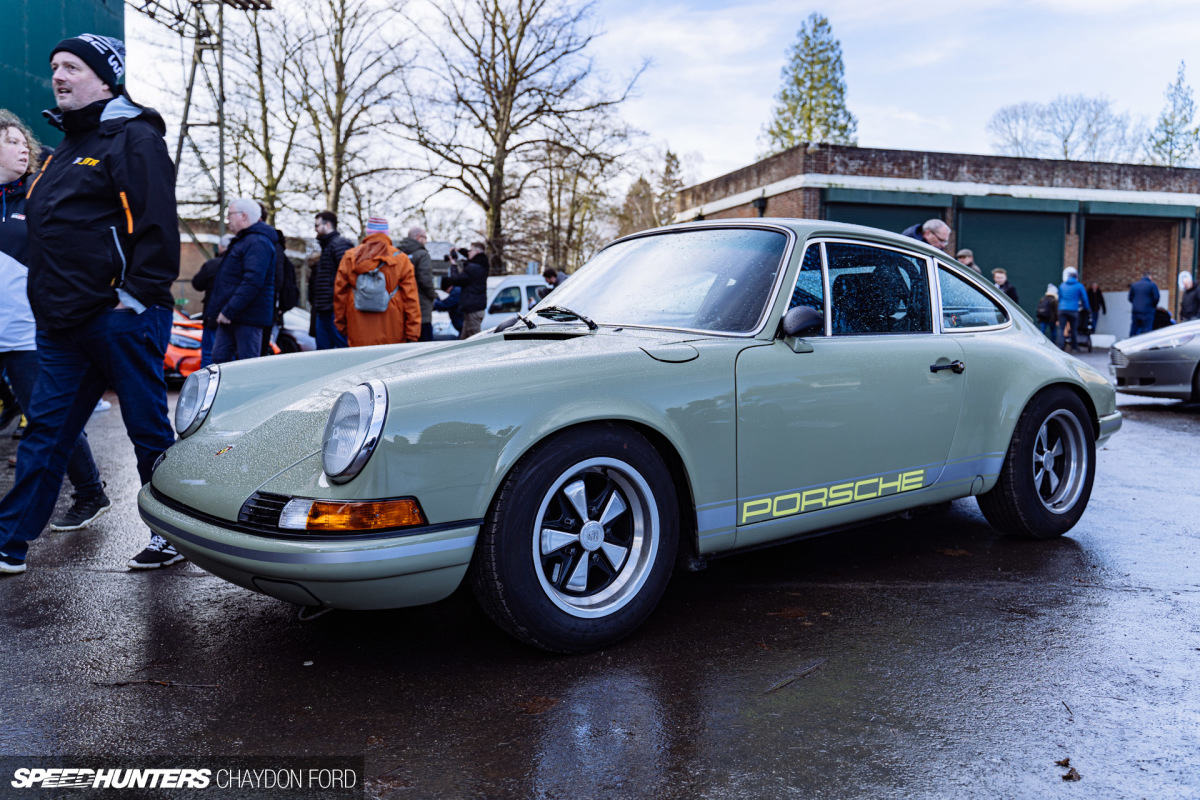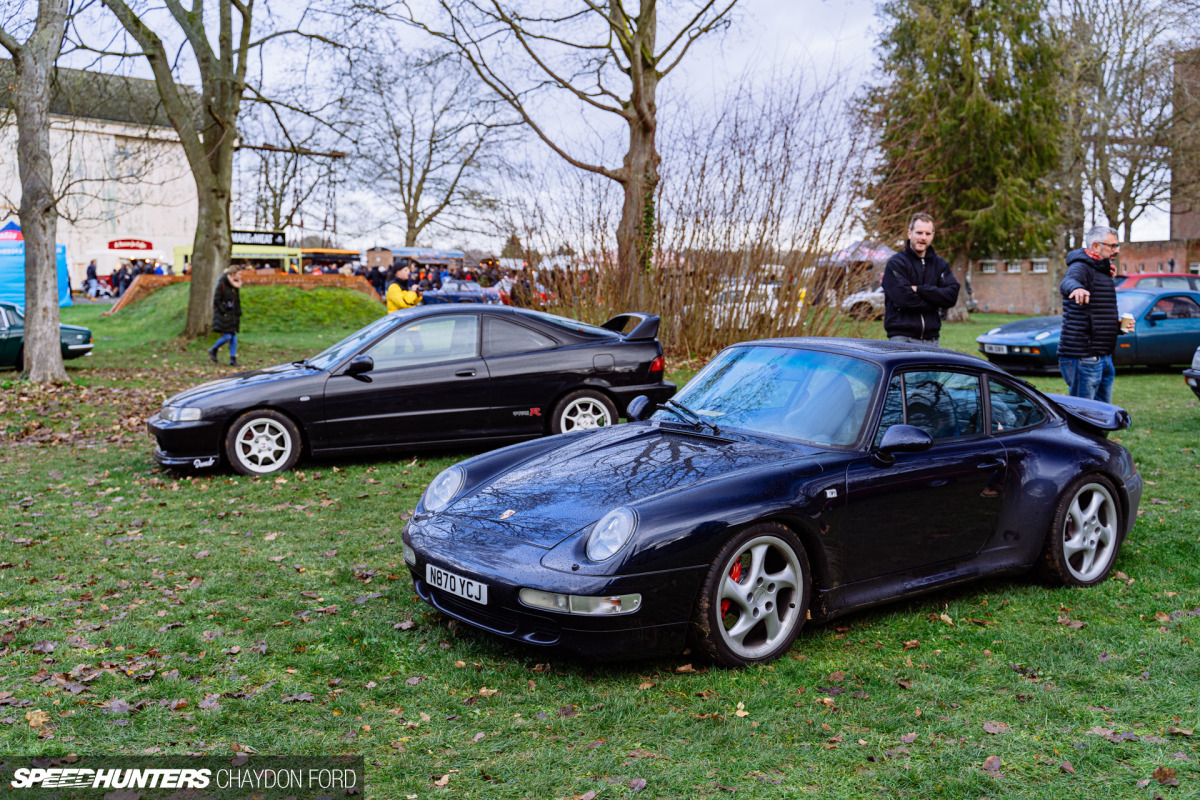 You might wonder how the Sunday Scramble and other Bicester Heritage events have grown so big. I think it's because you know what to expect. You're guaranteed to see an incredible array of machinery, in all price ranges and of all ages, irrespective of the weather.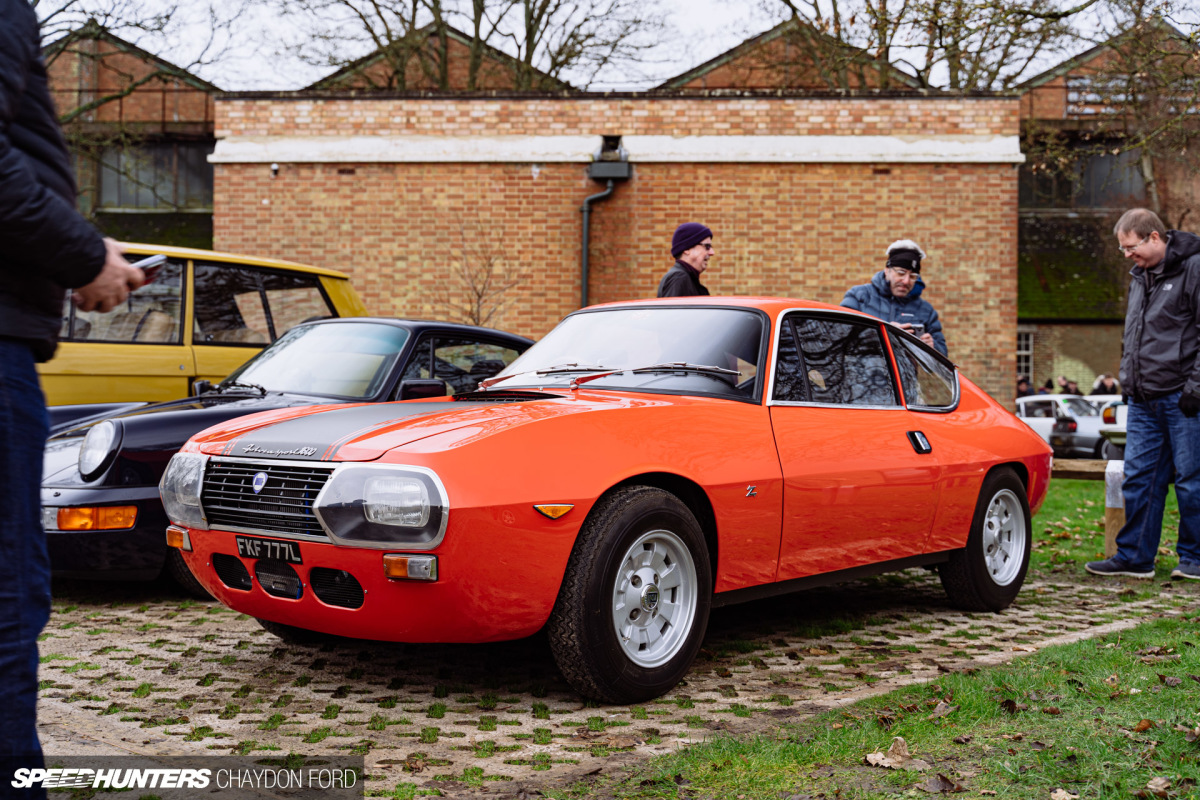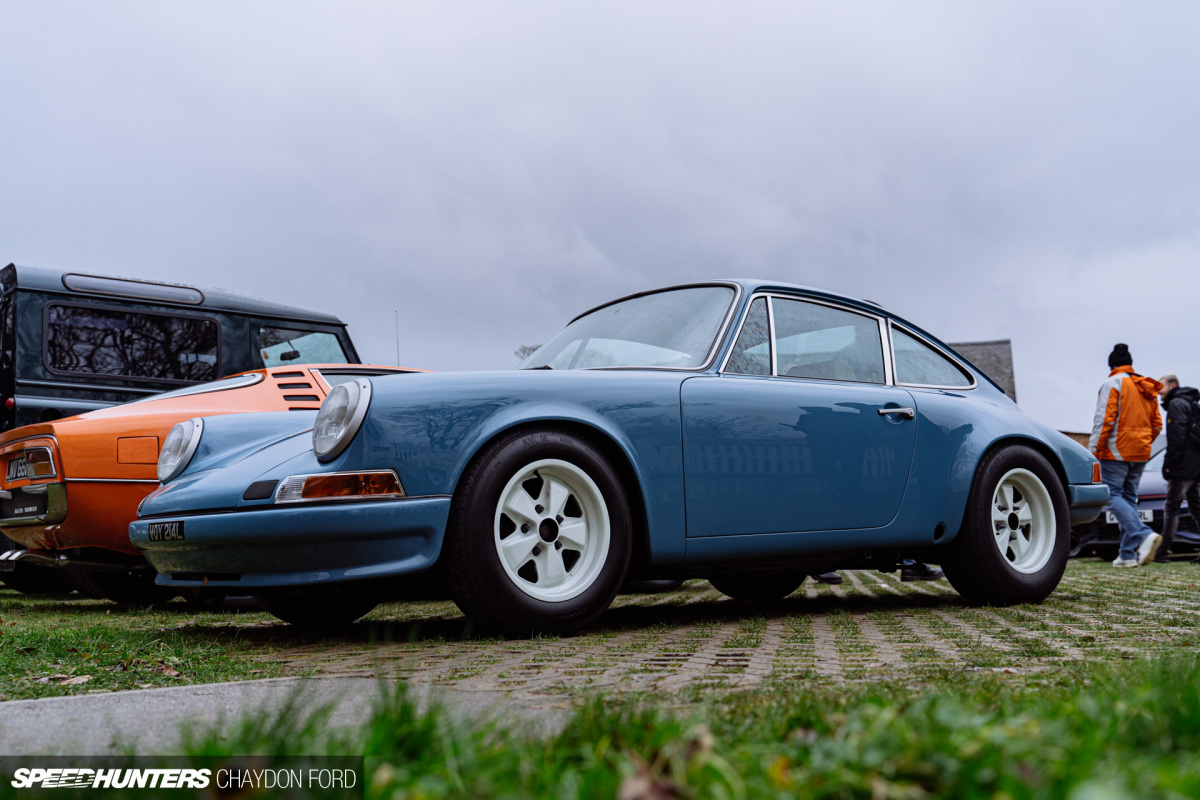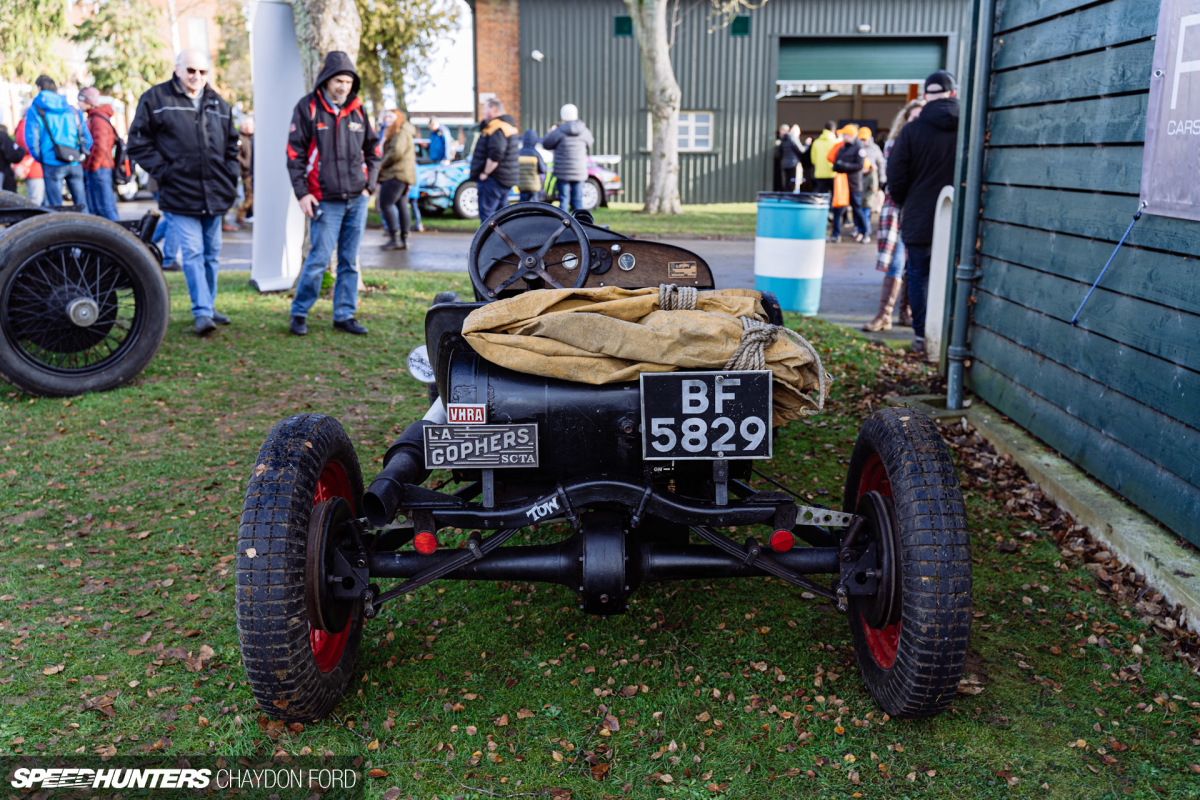 As you meander throughout the property, there's always an air of excitement, never knowing what will be parked up around the next corner. The parking is curated to a degree too, so there's always enough clear space to appreciate a vehicle in isolation.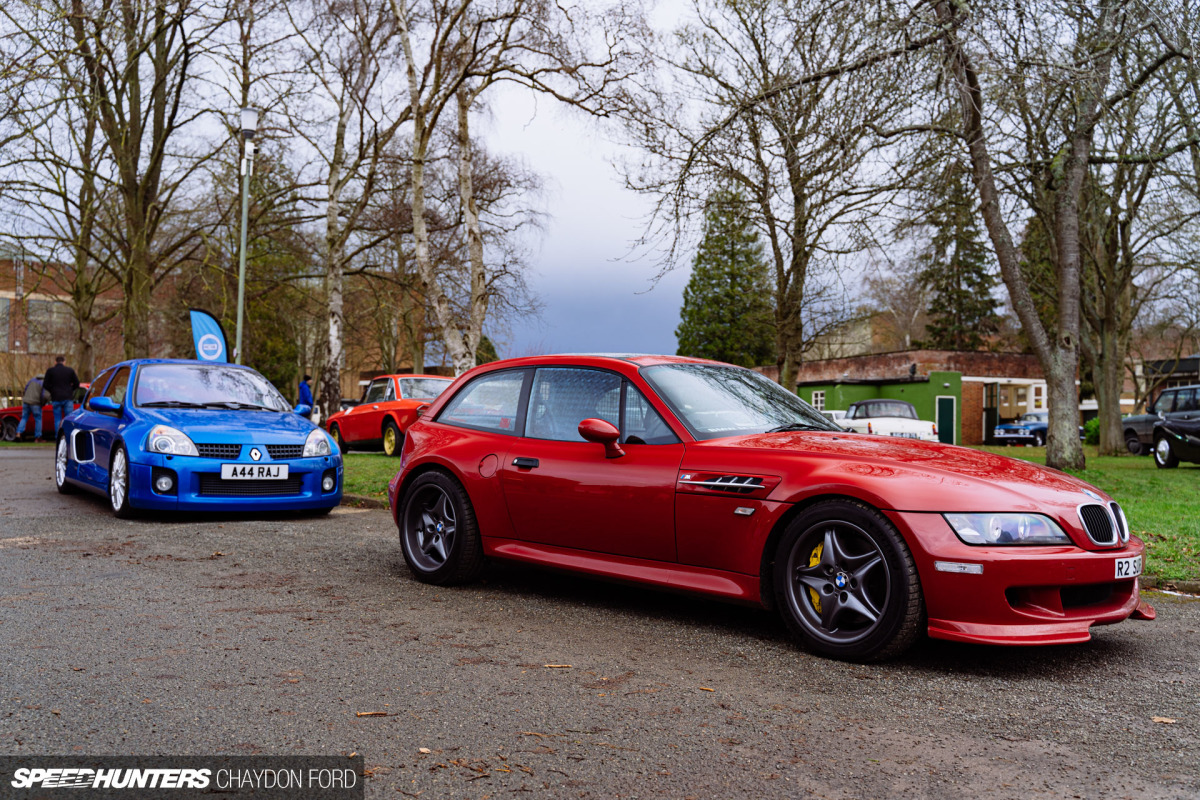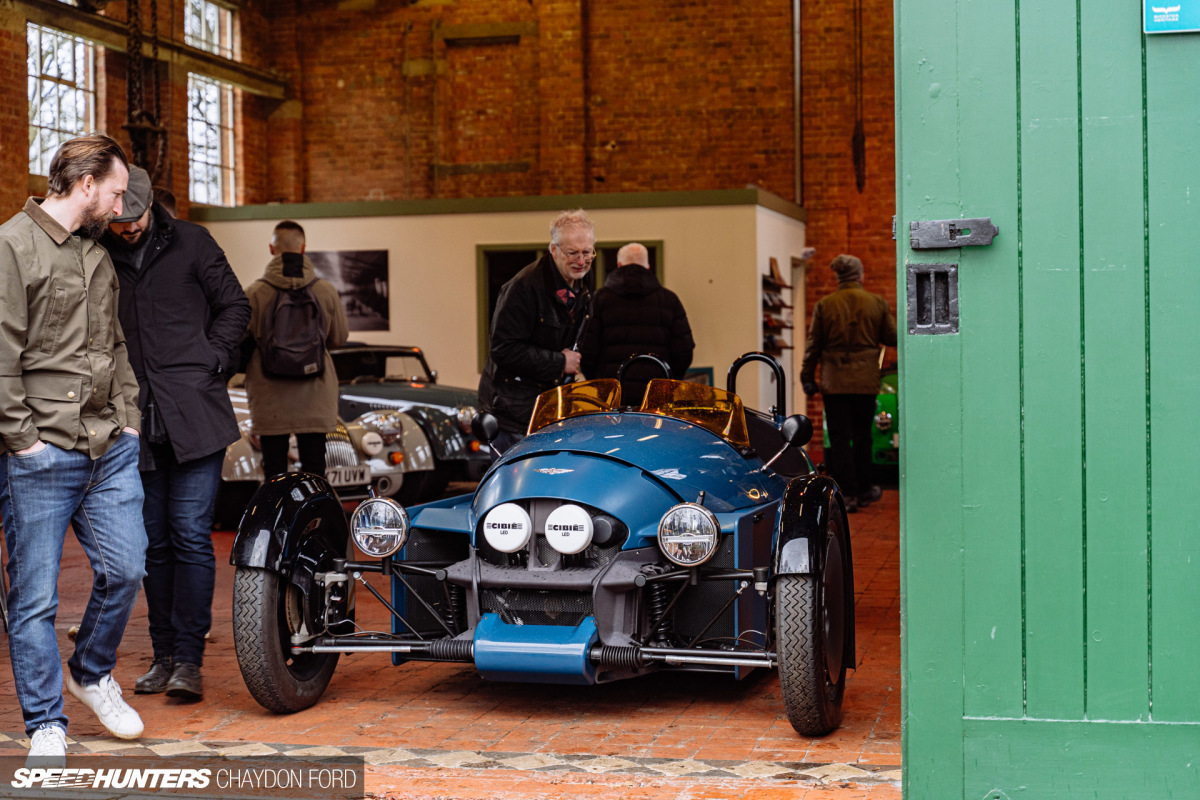 In the restaurant industry, the sign of a successful establishment is that it's always busy. That loosely translates to the Sunday Scramble, because irrespective of the time of year, tickets for the events sell out days after being announced, months ahead of time. If that isn't the ultimate indicator that they've nailed the recipe, I don't know what is.
Chaydon Ford
Instagram: chaycore