Imagine if, 10 years ago, someone had said to you, in a decade's time, the car manufacturer you'd most admire would be Hyundai. You'd giggle yourself clean out of your Recaro.
The only way your past self could see that fanciful statement being true – that the Korean maker of ordinary economy hatchbacks (with only a light dusting of rallying in its history) could go from Pony to thoroughbred in such a short time – is if the world received an almighty shake-up.
Thanks to a global pandemic, a complete eradication of dignity in our world leaders and some of our long-held human rights being at risk, it feels very much like a different planet now than 10 years ago.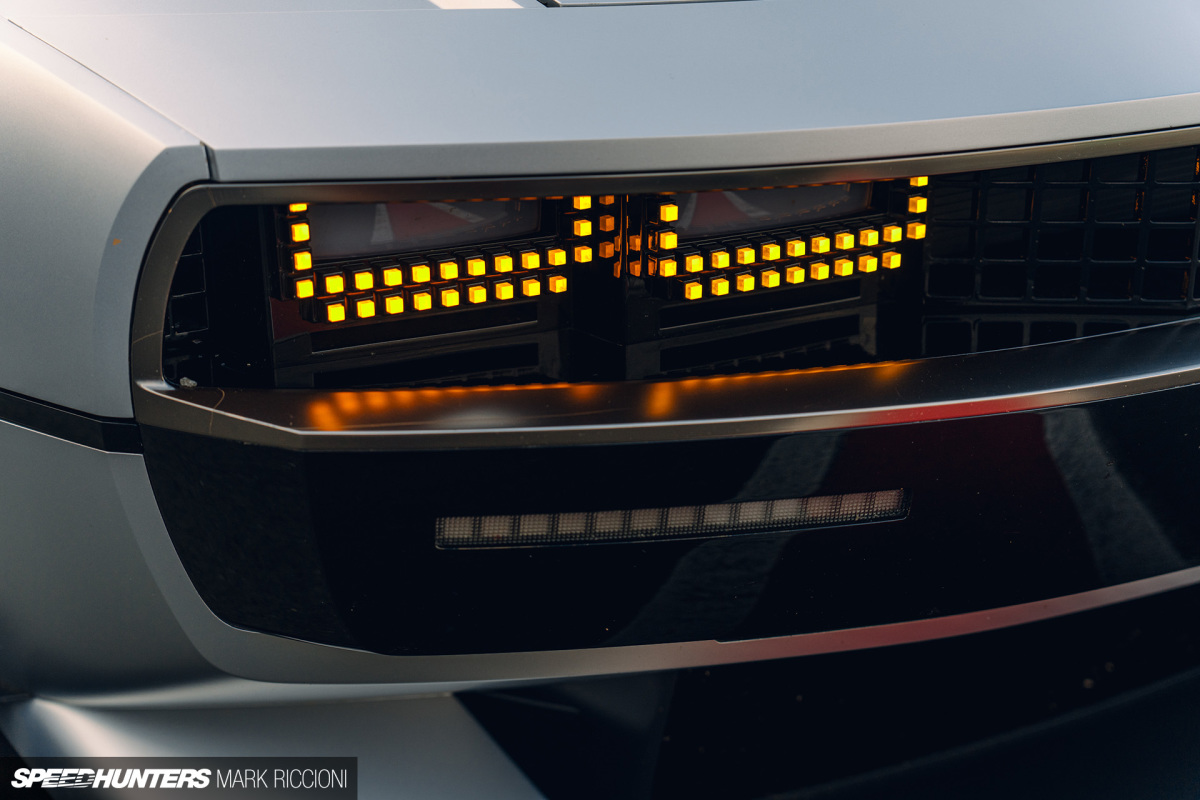 But it's not this cultural reset that has made us look at Hyundai differently. No, it's Hyundai that's changed dramatically, and the automaker was on this trajectory way before such major world events forced their way into our lives.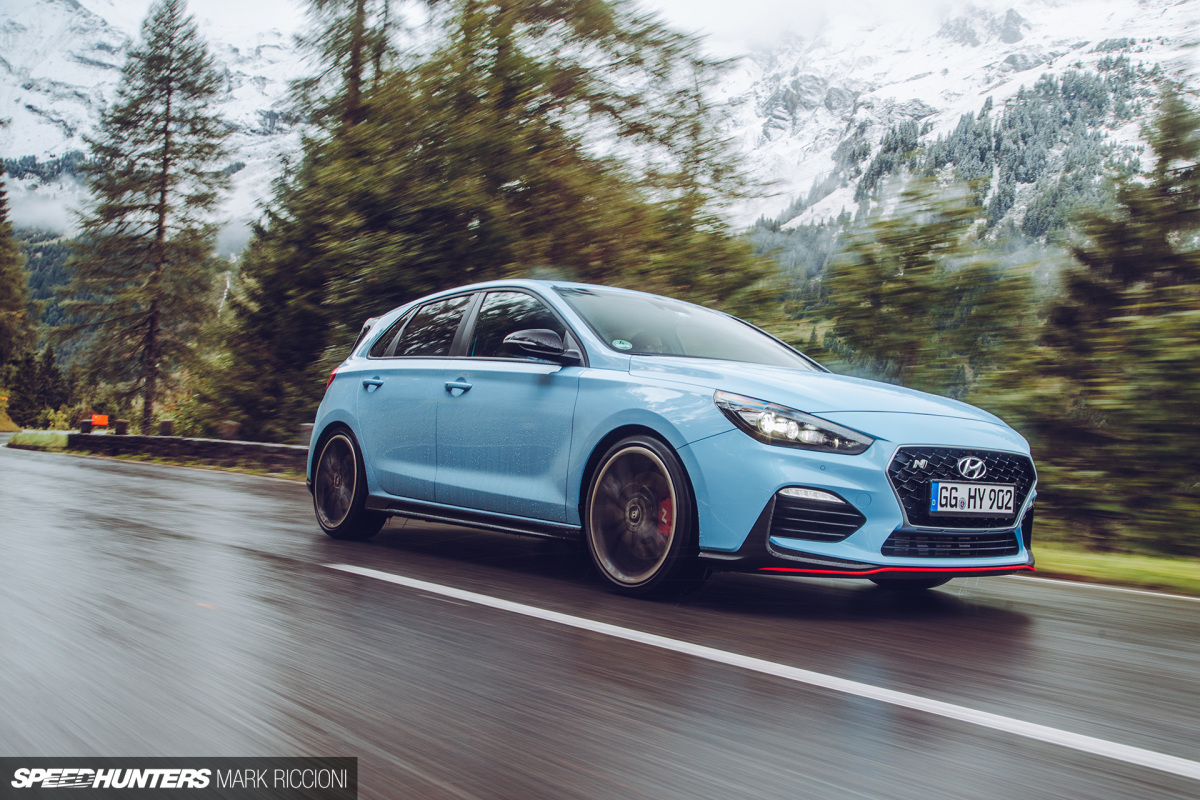 It was 2016, with the launch of Hyundai's performance brand, N, that set the tone for the company's reinvention. And we were not prepared. Not at all.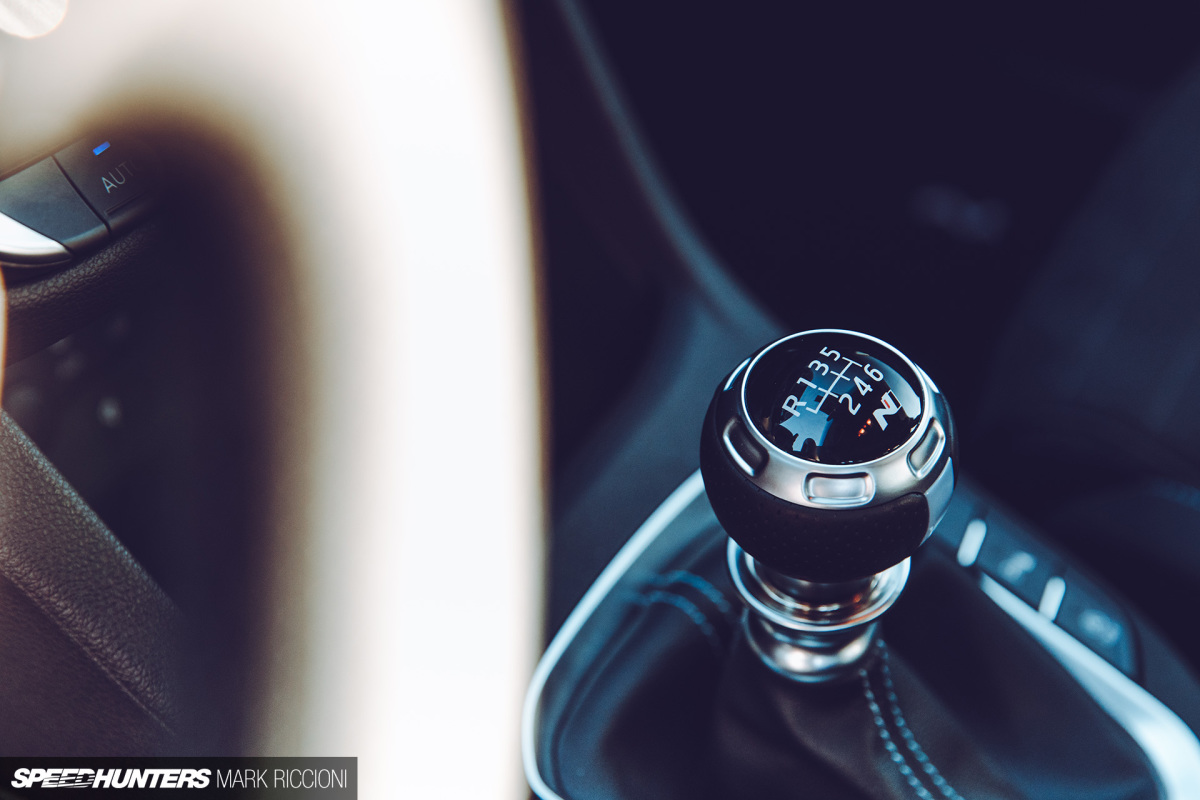 I covered the reveal of the first N, the i30 N. It shows how little faith we had in Hyundai that I, the most junior member of staff of the magazine I was working on at the time, was sent to see its unveiling. We thought we knew what was coming.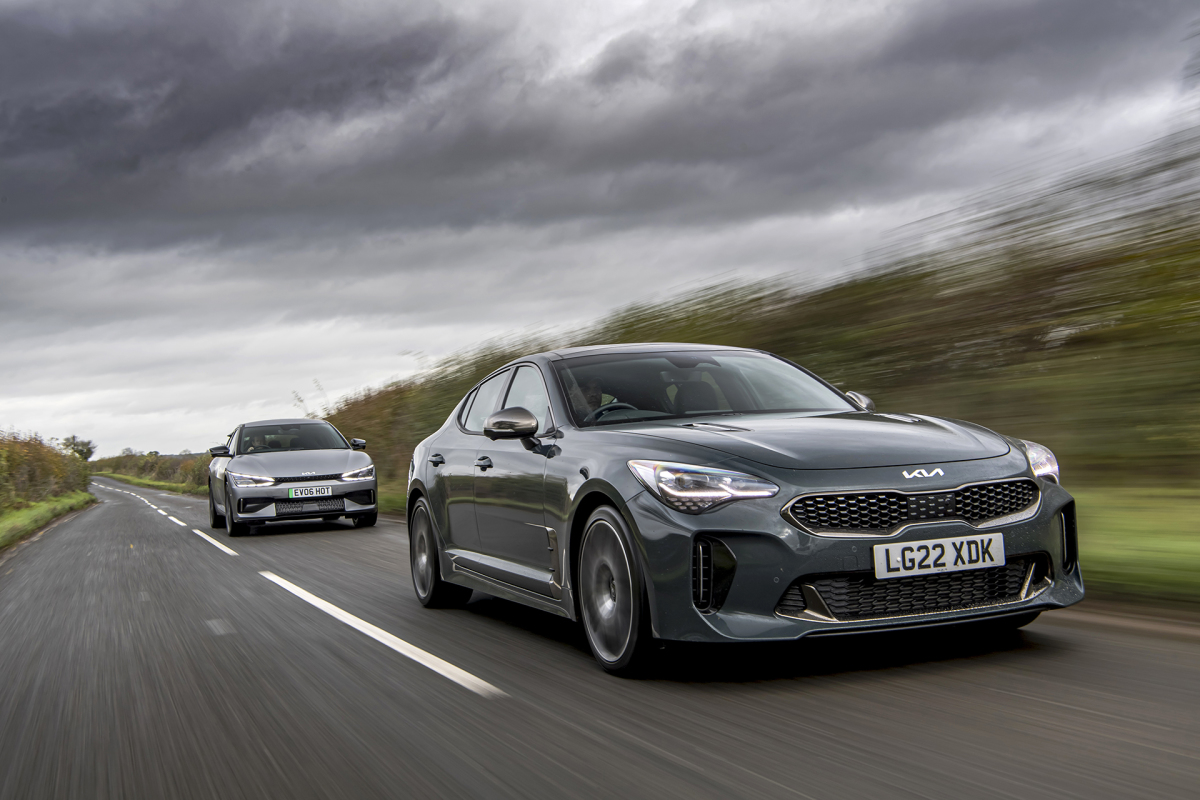 You see, we'd driven Hyundai's sister brand's performance model, the Kia Proceed GT. This warm hatch was well balanced and peppy. It was nice. But you didn't want one.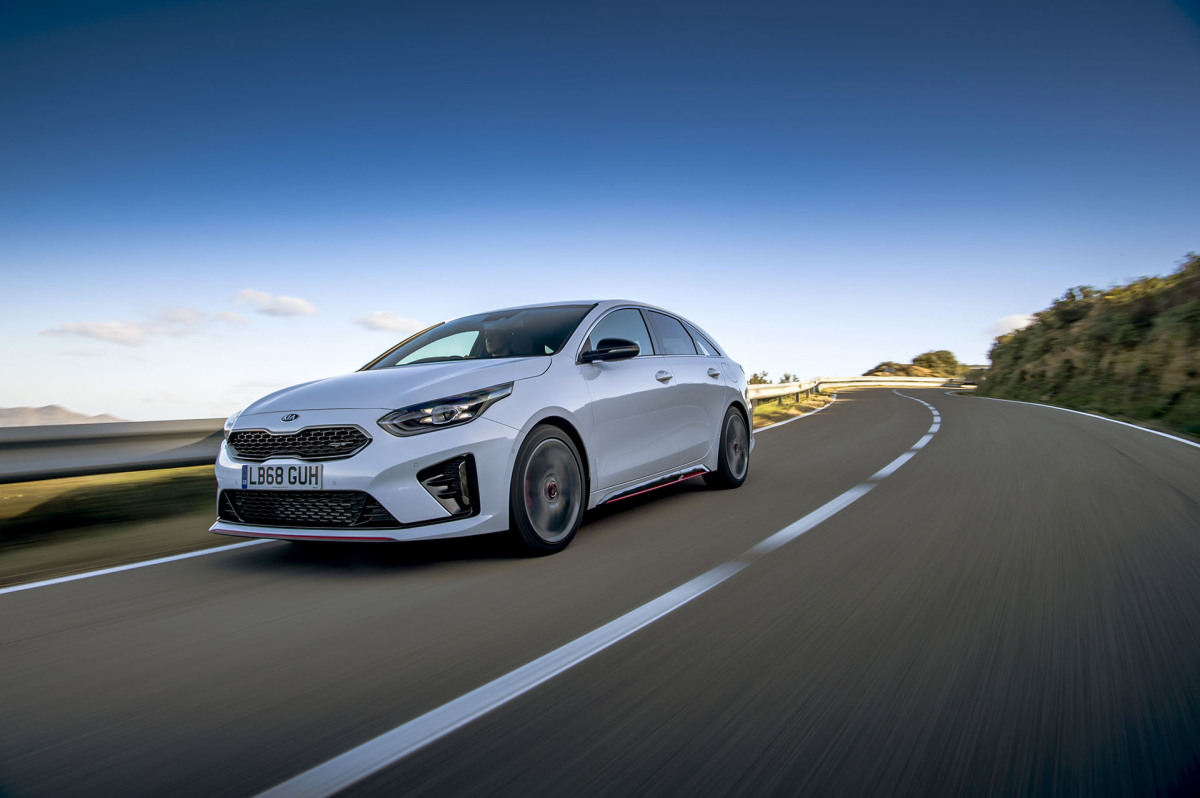 There was the Kia Stinger, too. This car showed real promise. It had the basis of an incredible performer, but it was finished with a mass-market glaze – the sort that leaves a bitter aftertaste in the mouth of car lovers.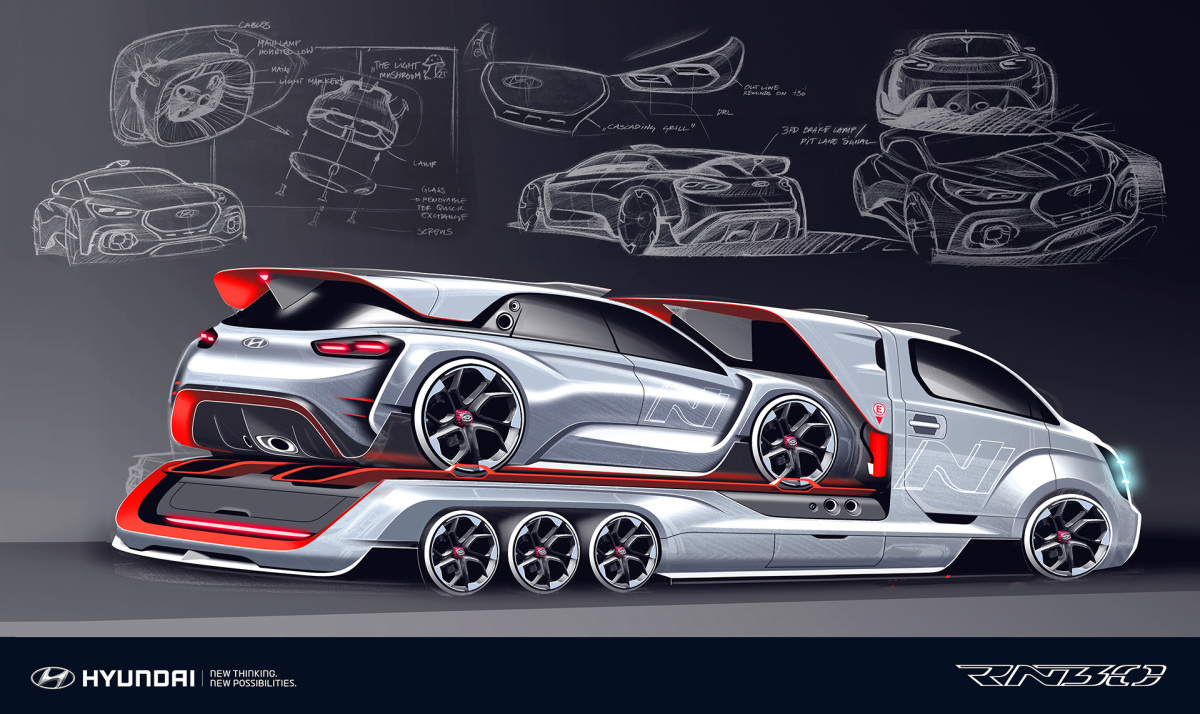 So we knew what to expect from this new Hyundai hot hatch. A sporty hatchback, but nothing that would worry a VW Golf GTI, and something that wouldn't see where a Renaultsport product had gone.
But boy were we wrong. The i30 N was a hot hatch done right. Made just the way you'd want it. It was dripping with touches that could only have come from people who love performance cars. At tick-over it sounded just like a WRC car skulking around a service area. To me, the triangular brake light screamed Manta 400 bonnet vent.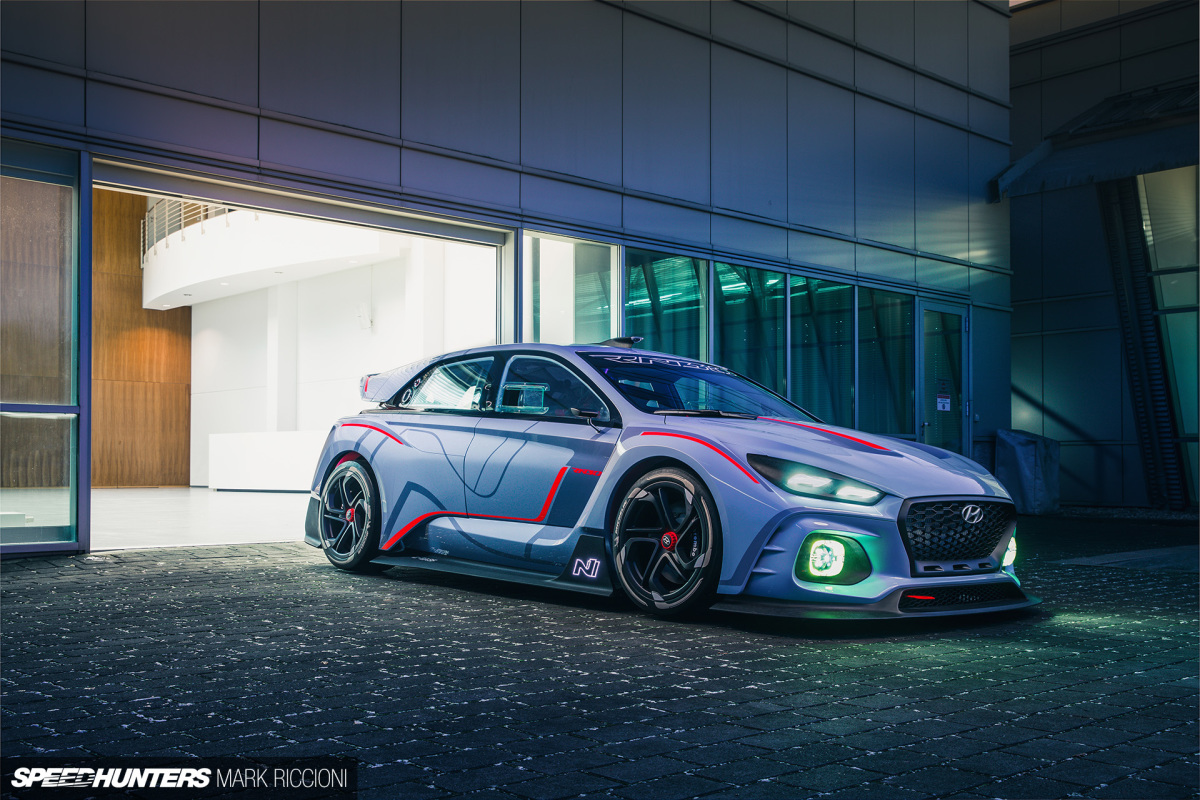 And it was engineered properly. It had a limited-slip differential and a tough chassis. It gripped when you wanted it to; it slipped when you didn't. The entire steering system was new because the regular i30's wasn't rigid enough and didn't provide sufficient feel.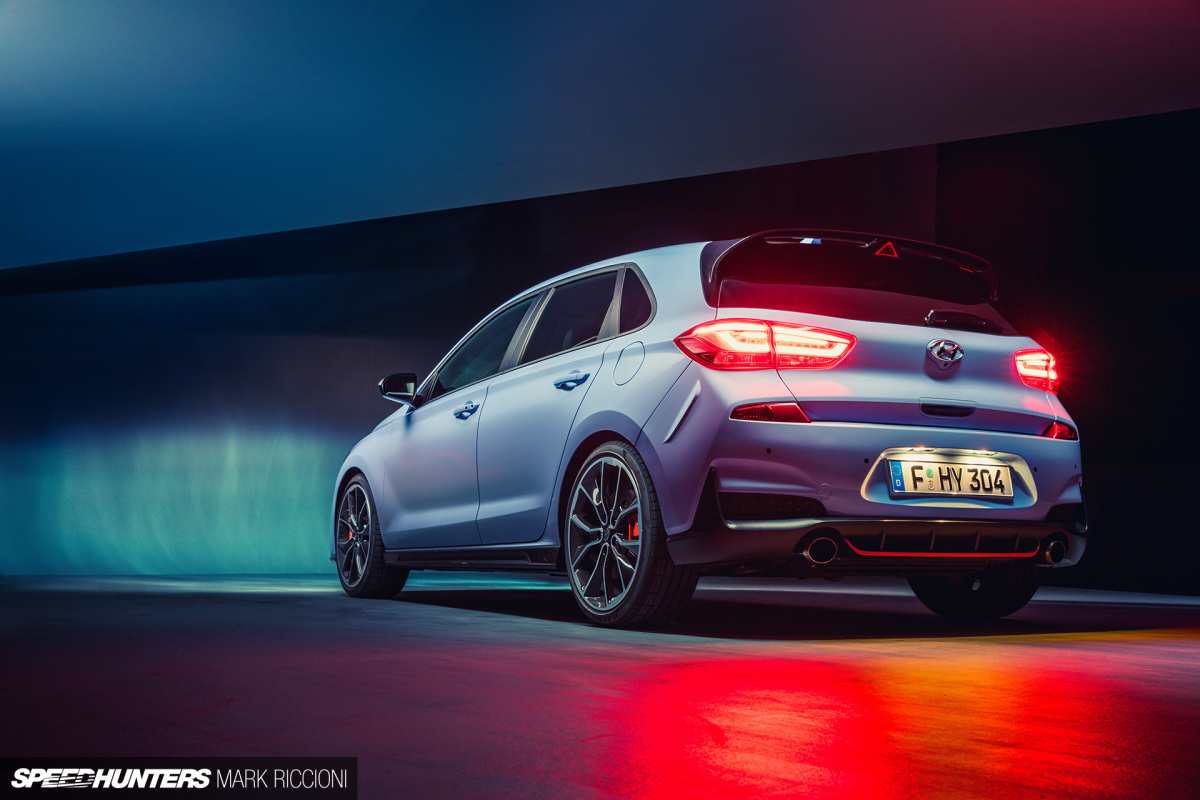 That latter point isn't the sexiest fact, but that's the sort of in-depth and expensive modification that rarely gets past a car company's accountants. It shows how dedicated Hyundai was to making the i30 N a proper hot hatch contender. Maybe, even at the expense of any profit. I've always assumed that Hyundai loses money on the i30 N given it feels so exquisitely engineered.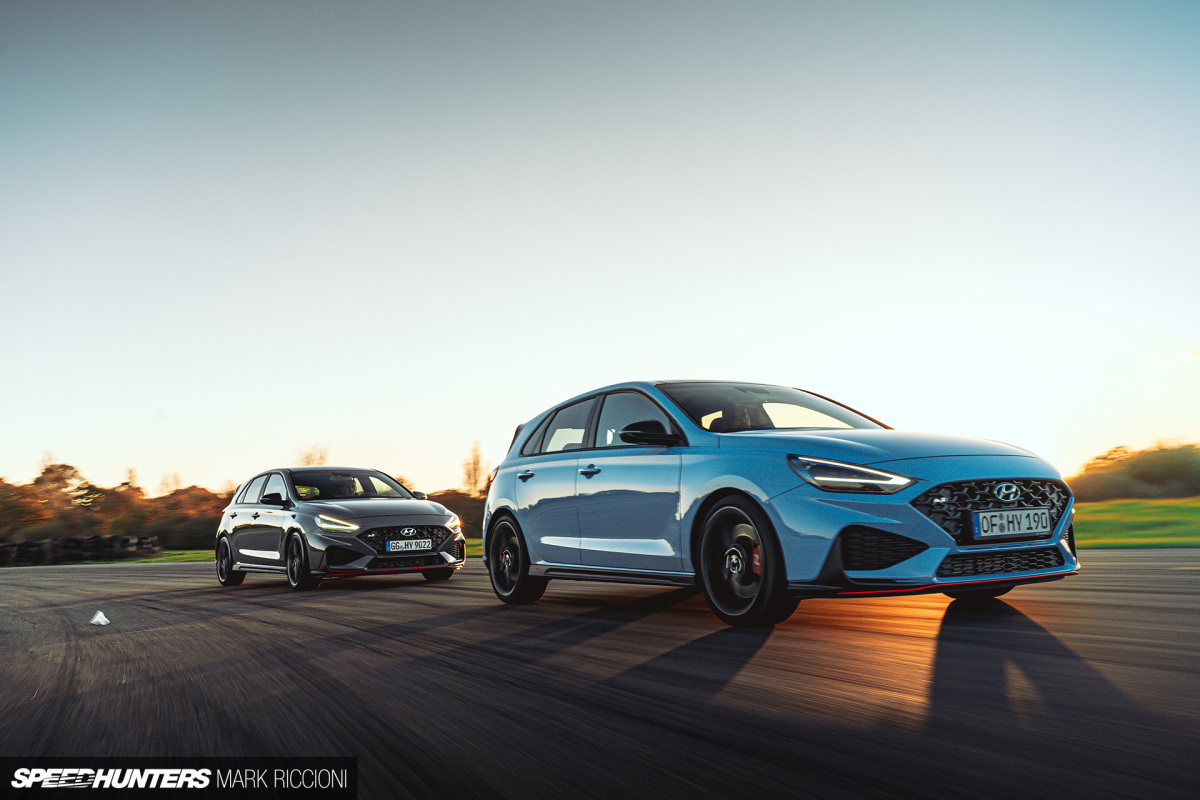 It's worth the lack of profit, though, because the i30 is the foundation of the N brand. If it wasn't as strong, if it was, say, like the Kia Proceed GT, then we wouldn't be applauding it now.
The i30 N was the spark that made us all turn our heads east and pay attention to Hyundai. The Kona, Veloster and i20 have all received the N treatment with much the same success as the original.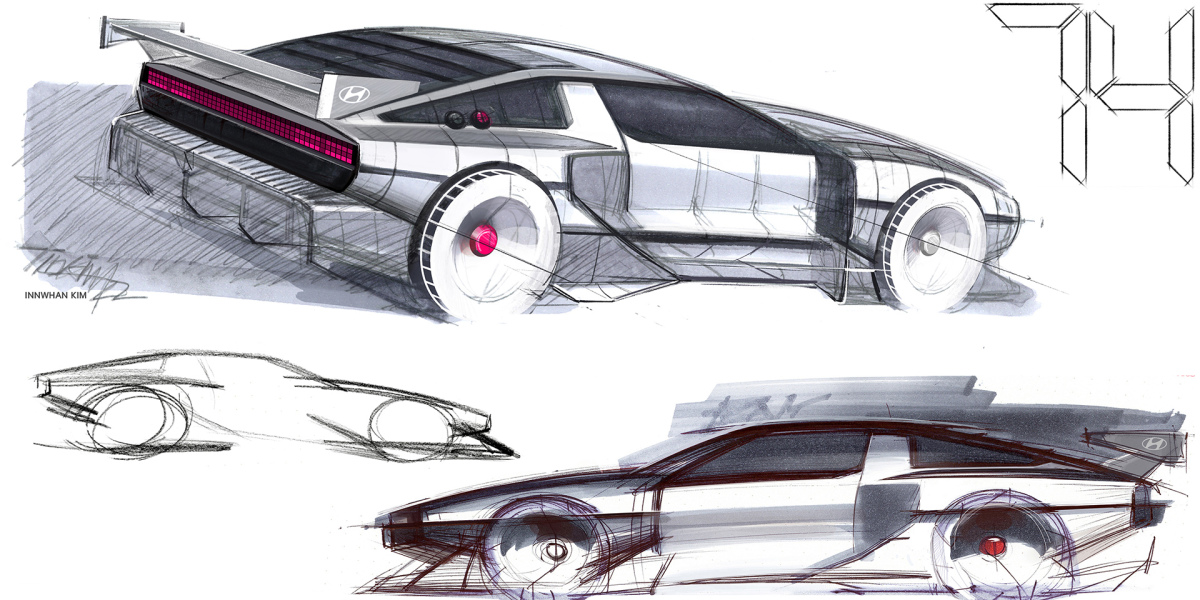 Then there are the non-performance Hyundai models that we just can't take our eyes off. The Ioniq 5 might be an electric hatchback – a huge one at that – but it looks like it should be restricted to a slowly rotating turntable – it's too futuristic to be a car you can just buy. Hyundai's van, the Staria, is equally mystifying. Both are stop-you-in-the-street stunning… a hatchback and a van.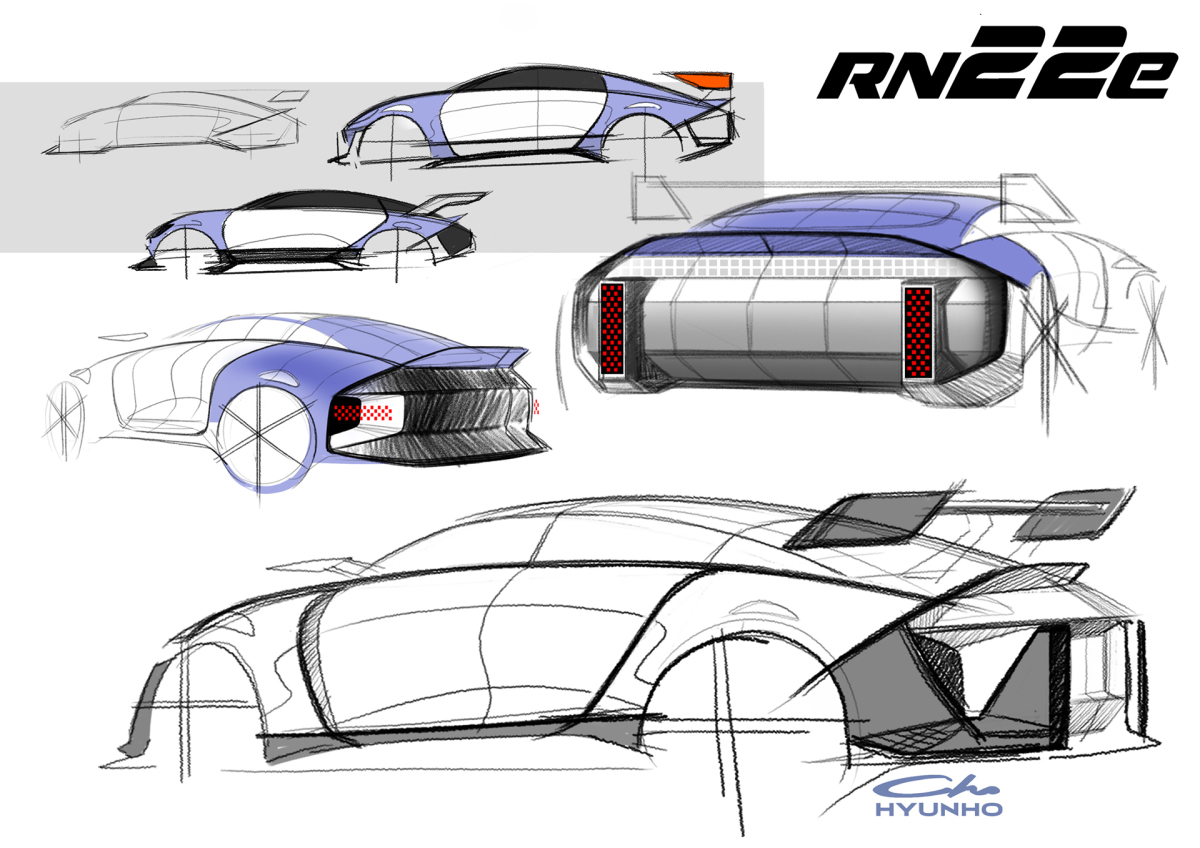 Then we get onto Hyundai's actual concept cars and prototypes. These sorts of cars, fanciful never-going-to-make-it-to-production machines, are rarely exciting. Often wonderful looking, undoubtedly, but they're usually designed to be exhibited at stale motor shows. Their sole purpose to boast about spurious new technology and get industry and design guys hot under their indoor scarves.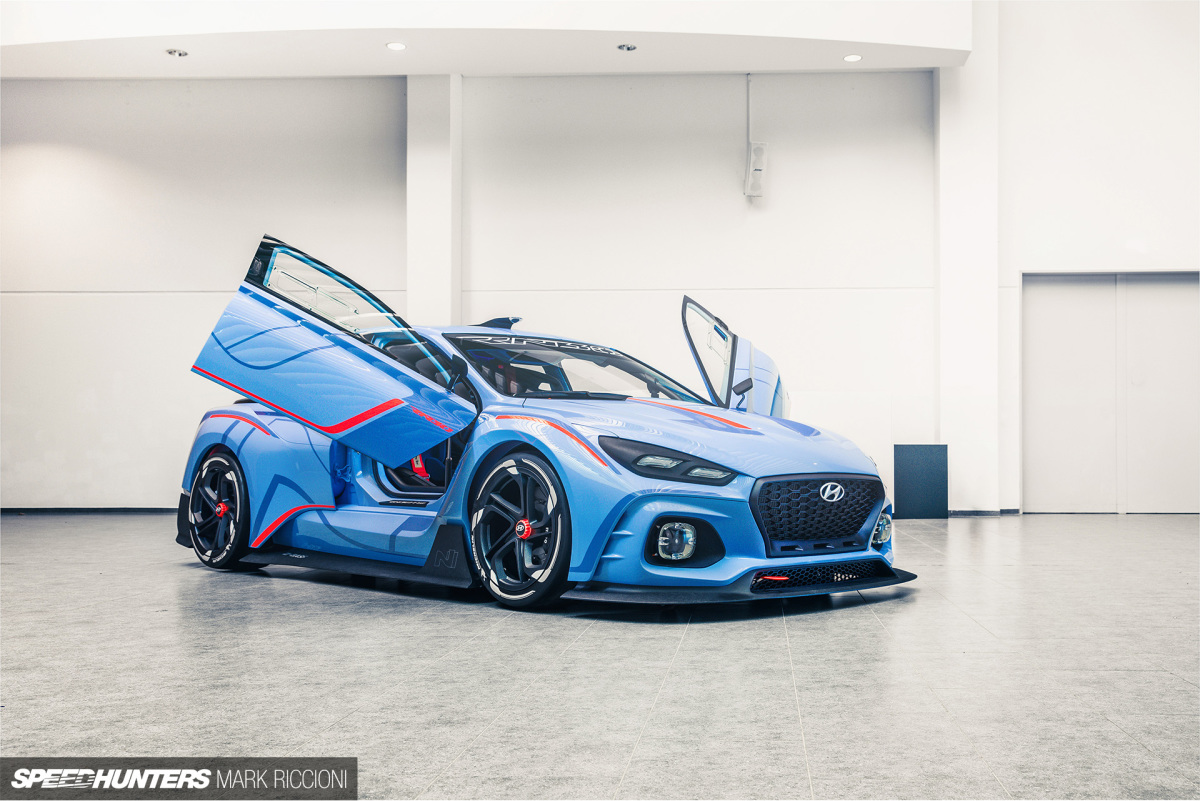 Hyundai didn't get that memo. The Korean brand's concepts want to show us – people who actually buy and love cars, not industry design types and futurologists – where the company is heading. Hyundai's prototypes often have the whiff of burnt rubber about them, brilliantly so.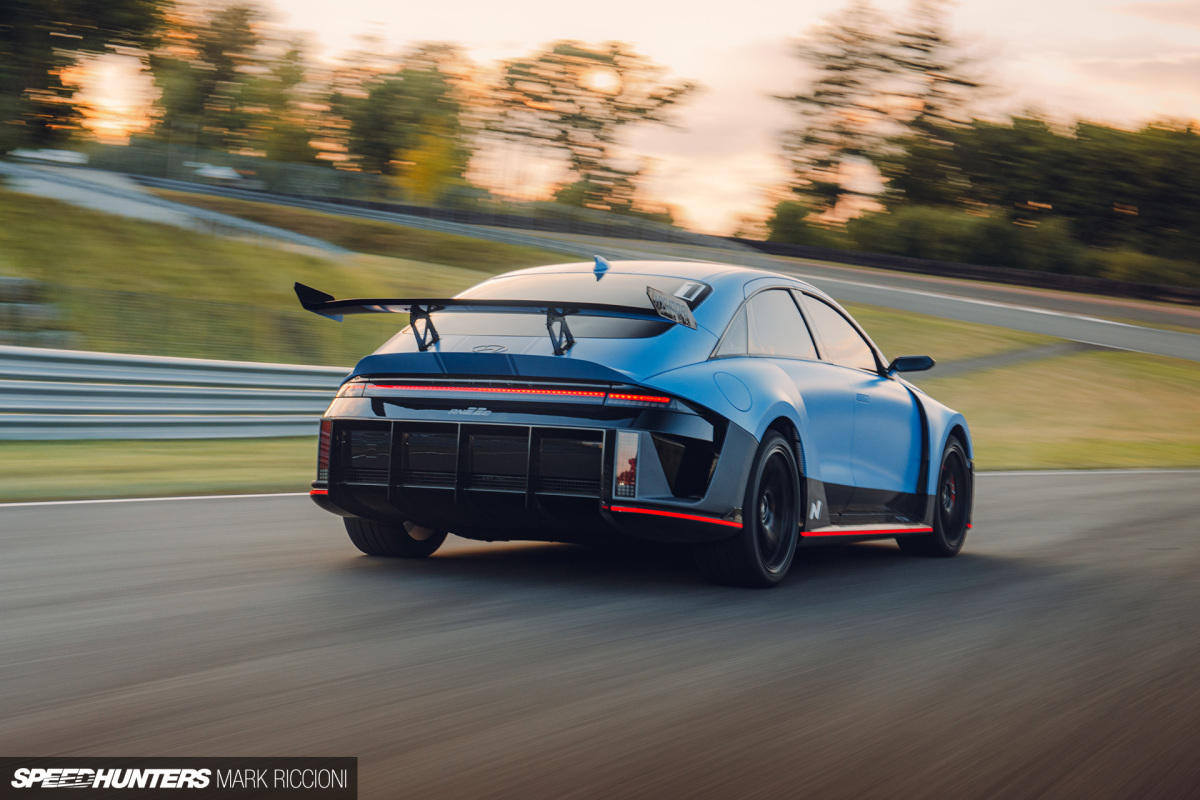 To showcase its future drivetrains, Hyundai has stuffed its electric motors into radically redeveloped Velosters to make not one, but two mid-engined, rear-wheel drive track cars in the form of the N ETCR and the RM20e. The latter has over 800hp.
One of the company's most bizarre creations is the iMax N, a high-performance drifting eight-seater van. Someone at Hyundai is a Dajiban fan, clearly.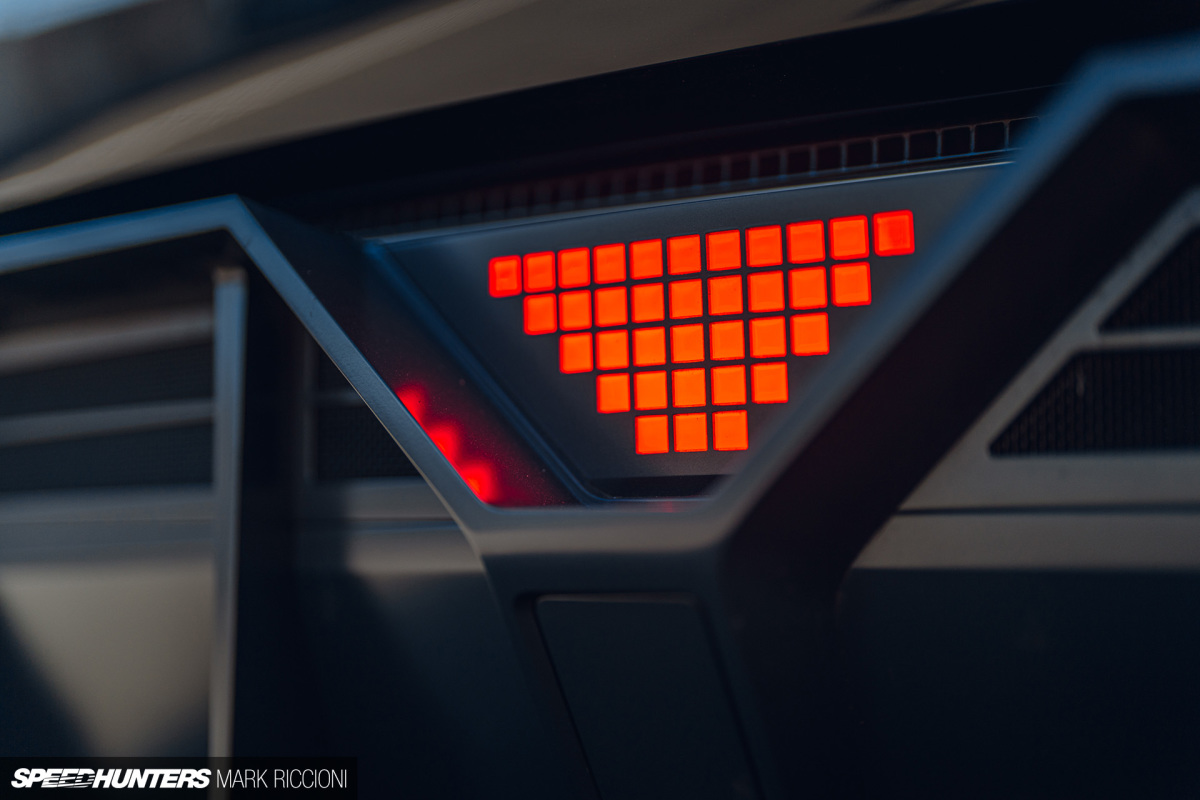 Then there's the more sedate, but no less captivating, Grandeur restomod that Hyundai made in 2021. An original Grandeur saloon, but with the sheen, elegance and matrix lights from a 1980s vision of the future. It's retro without seeming gaudy, celebratory without being attention seeking, and humorous without being a joke. It's perfectly judged.
Despite these triumphs, Hyundai has managed to outdo itself recently. In early 2022, it launched two concepts that harness new-world tech and unleash it in a way that seems to have – if we didn't know better – Speedhunters approval stamped all over it.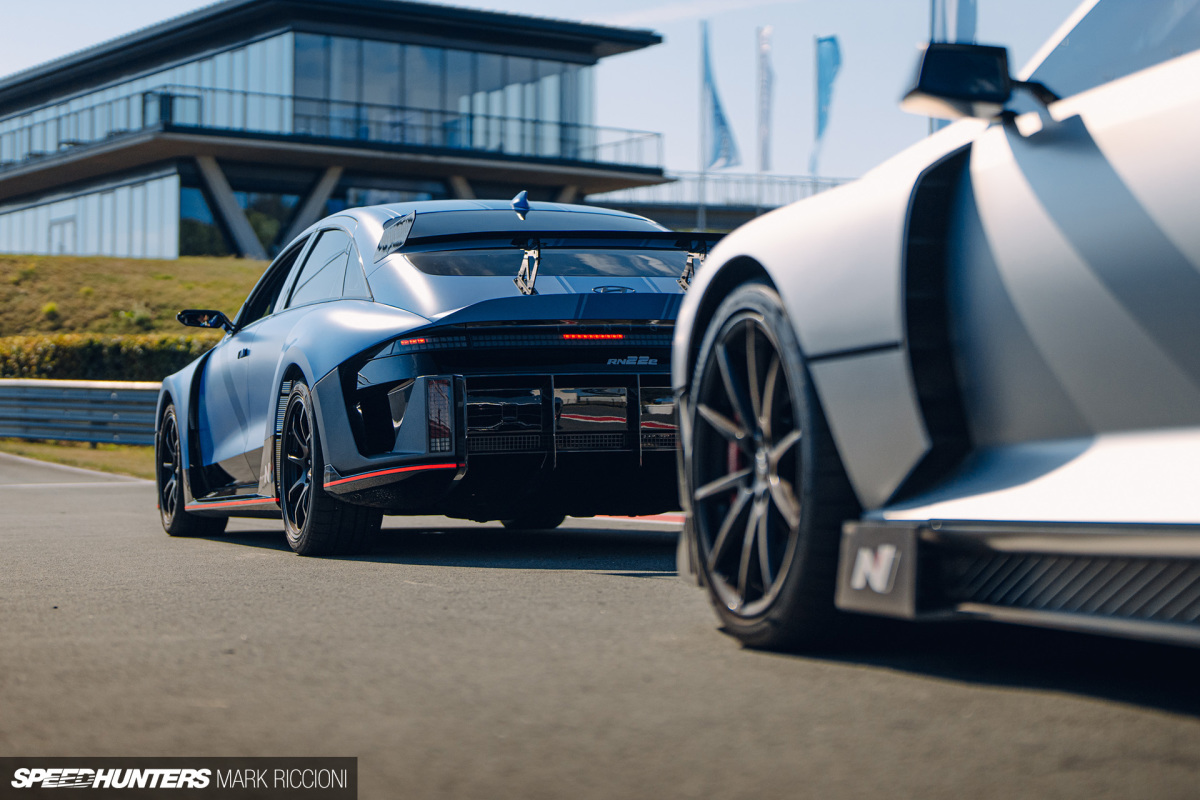 First is the RN22e, essentially an N version of Hyundai's swooping Ioniq 6 saloon. In true loveable N-style, it's in light blue, has plenty of power (569hp) from two electric motors, one for each axle, and torque vectoring at the rear. It's the way it looks that's most astounding, though. There's never been a GT3 race car made from a saloon, because that would be absurd. But it would look incredible and we know that because that's exactly what the RN22e looks like. Massive wing, huge diffuser, wide stance, blistered arches and everything.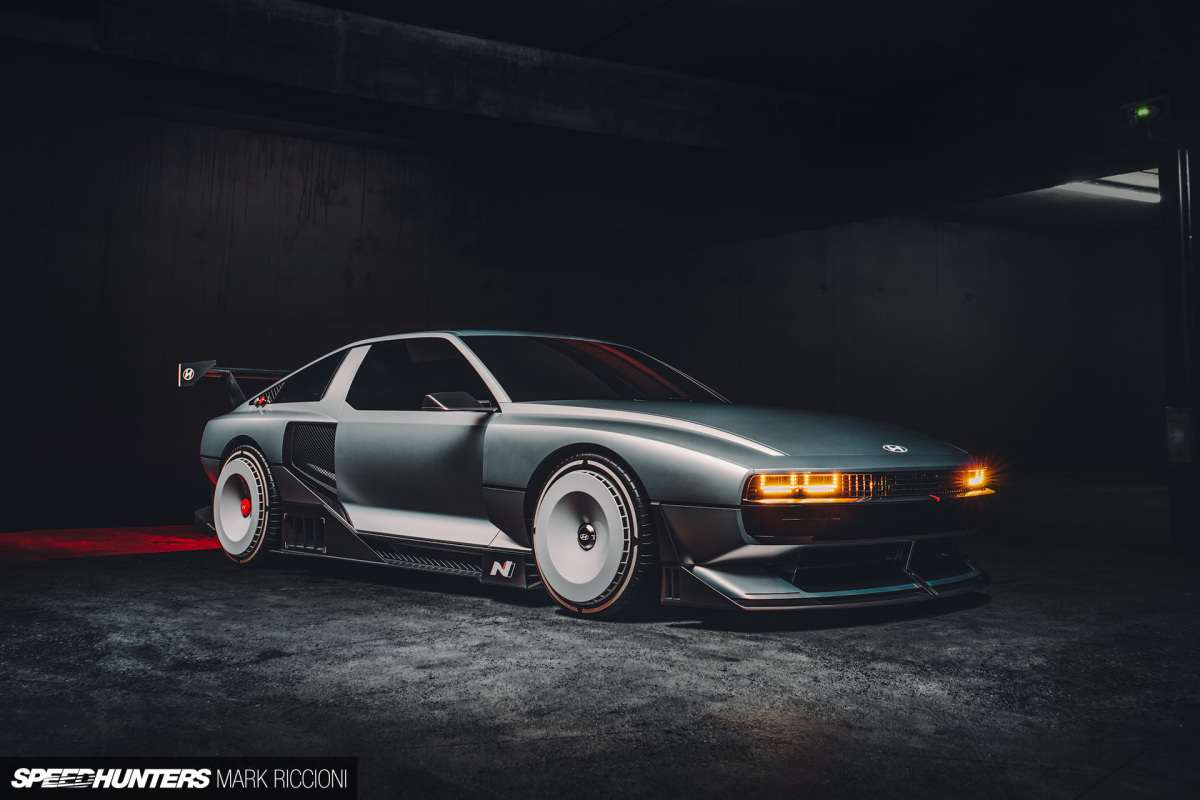 The best of these two concepts, however, is the N Vision 74. It combines the retro styling, high performance and sheer joyous attitude of all the Hyundai concepts we've touched on and stuffs those attributes into a wild, wedge-shaped package.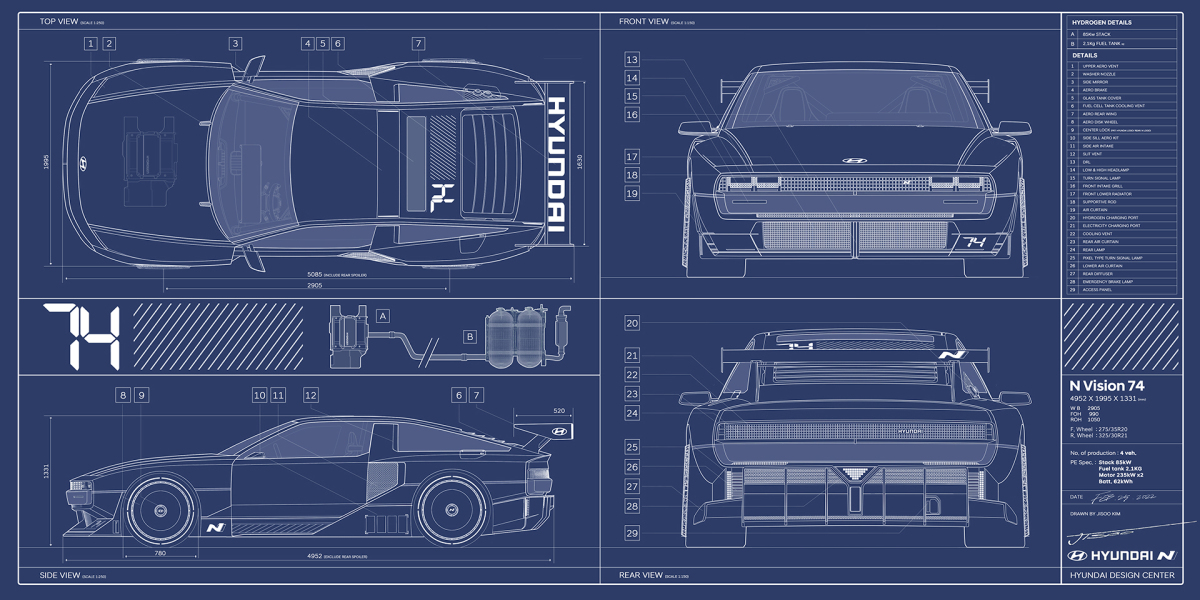 The basis for the N Vision 74 is a Hyundai Pony Coupé concept designed by Giorgetto Giugiaro for the Turin Motor Show of, yes you guessed it, 1974. An updated, modernised and electric version of this crisp coupé would have been lovely. It would have got us talking and sharing a few pics online, just as the Grandeur restomod did.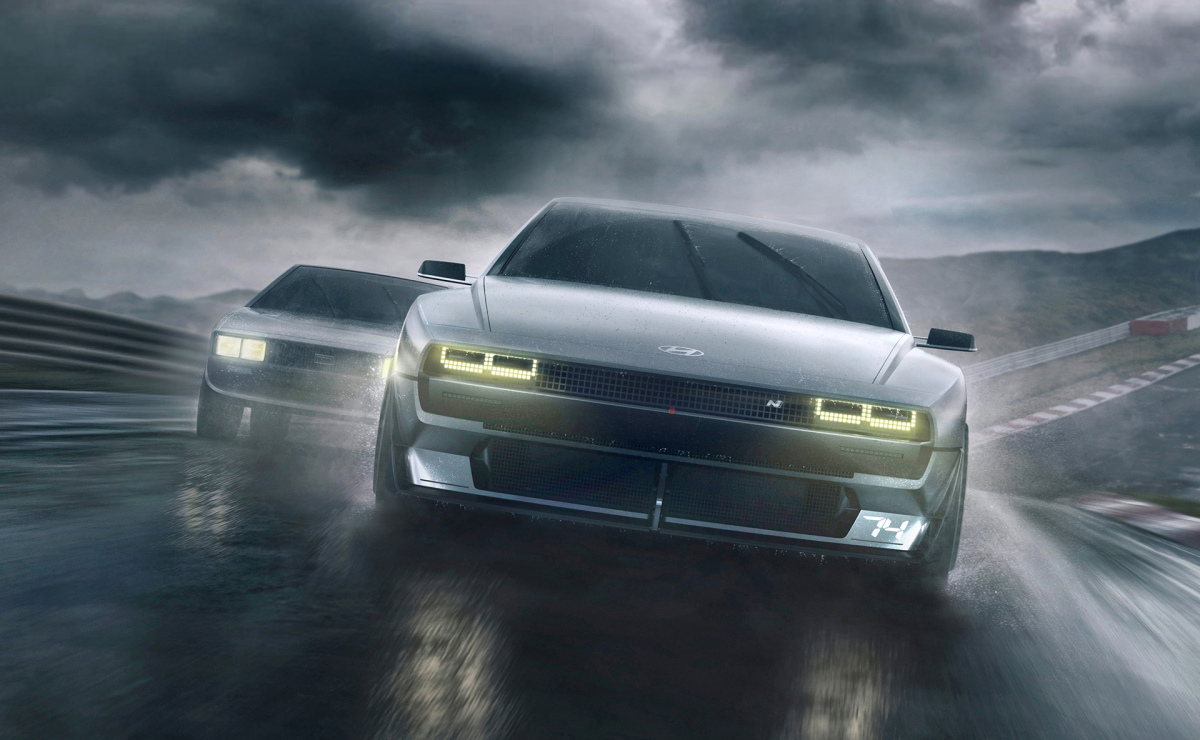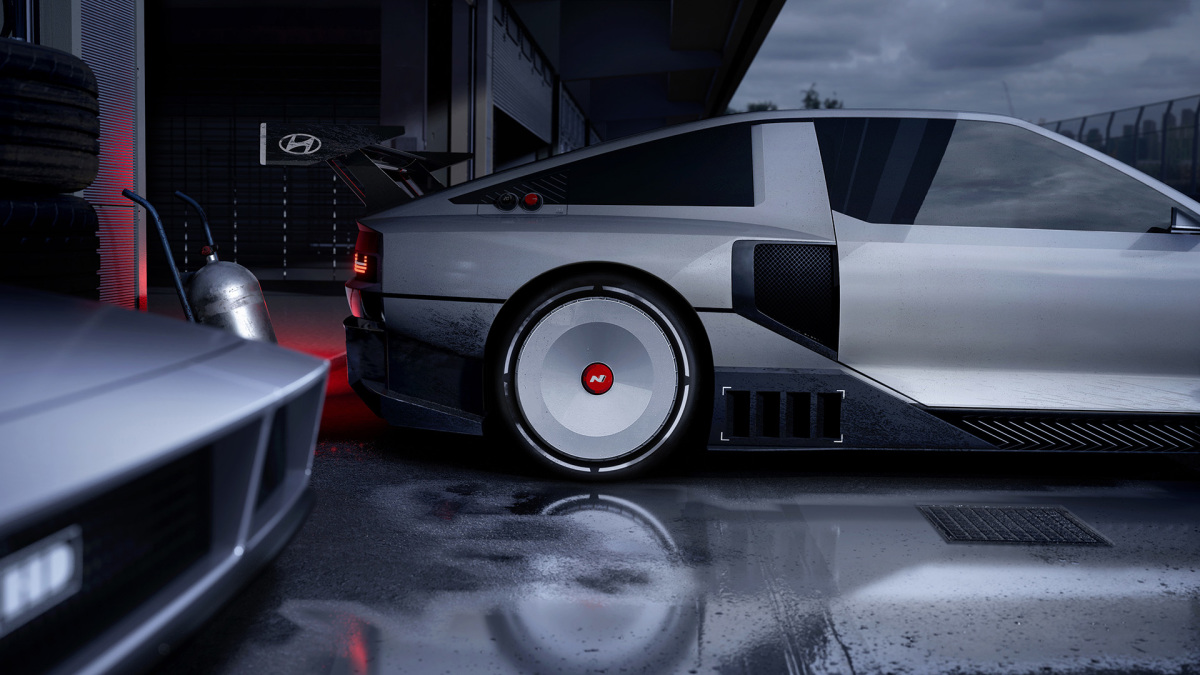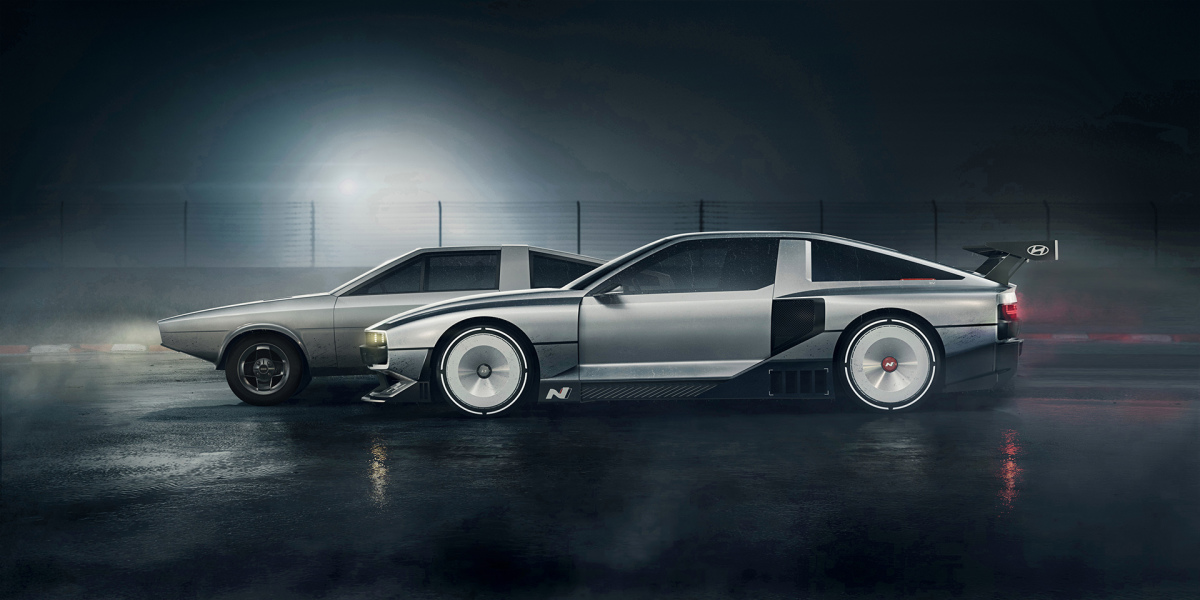 But Hyundai didn't leave it there and boy are we grateful. It took the '70s concept and did what, well, any of us would do to it. What we'd do to it if we had an unlimited budget and the right combination of reverence and disrespect for the company's heritage.
The N Vision 74 has a 1970s Group 5 silhouette-style body kit. Big wide box arches that finish abruptly at the doors to leave gaping cooling holes fore and aft. Its wheels are like a cleaned-up version of the turbofans found on a Trans Am Audi 200 Quattro, big and smooth. And, so it doesn't simply hark bark to race highlights from the past century, it has a massive modern aero package, including a wing, diffuser and splitter.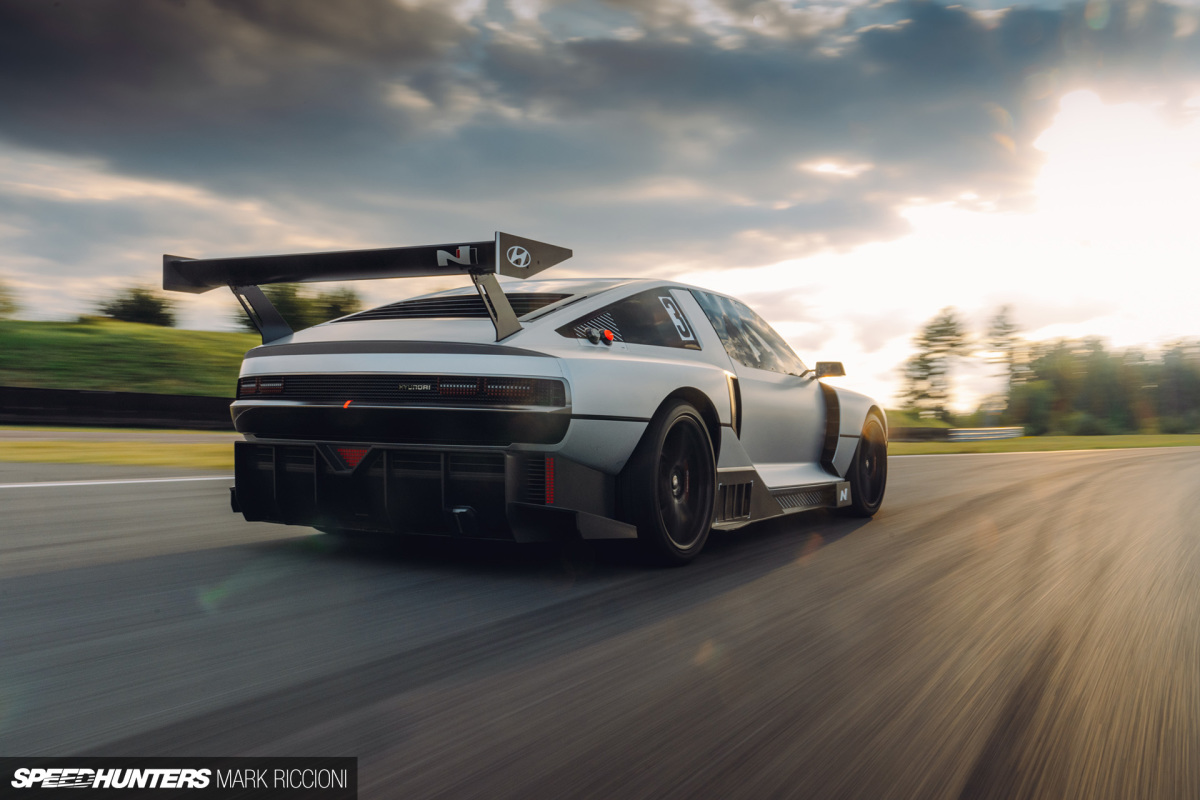 Why it needs quite so much downforce is perplexing, because the official pictures show it being backed into corners, sideways, well before any apex. I know the images are not real, just digital renders, but pics like this show Hyundai's intent. This is how it wants you to see its cars, at full opposite lock. That's another thing about Hyundai you have to admire.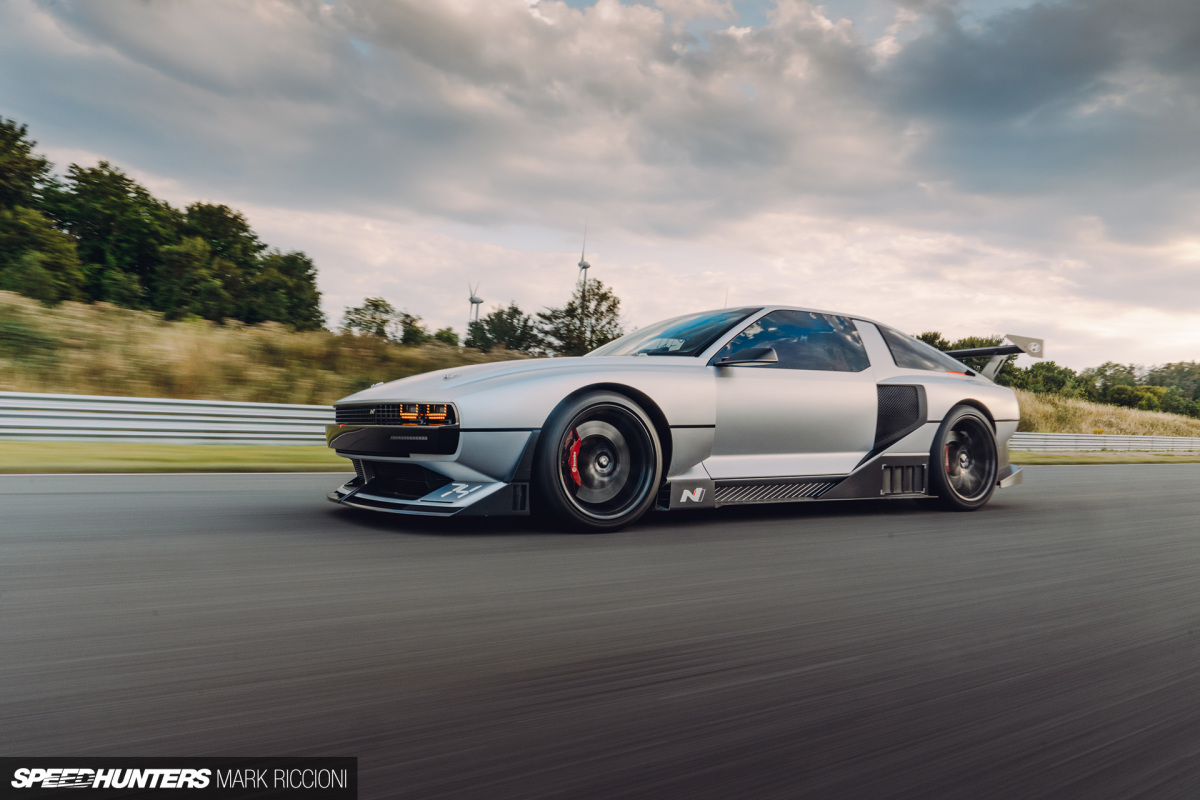 Hyundai seems determined to prove that the future, V8 and petrol-less, will still be irresponsibly fun. The N Vision 74 has two electric motors, but unlike the RN22e, they're both for the back axle to make pulverising rubber much easier. It's hydrogen-powered too, our favourite 'new' form of propulsion. None of that lengthy charge time.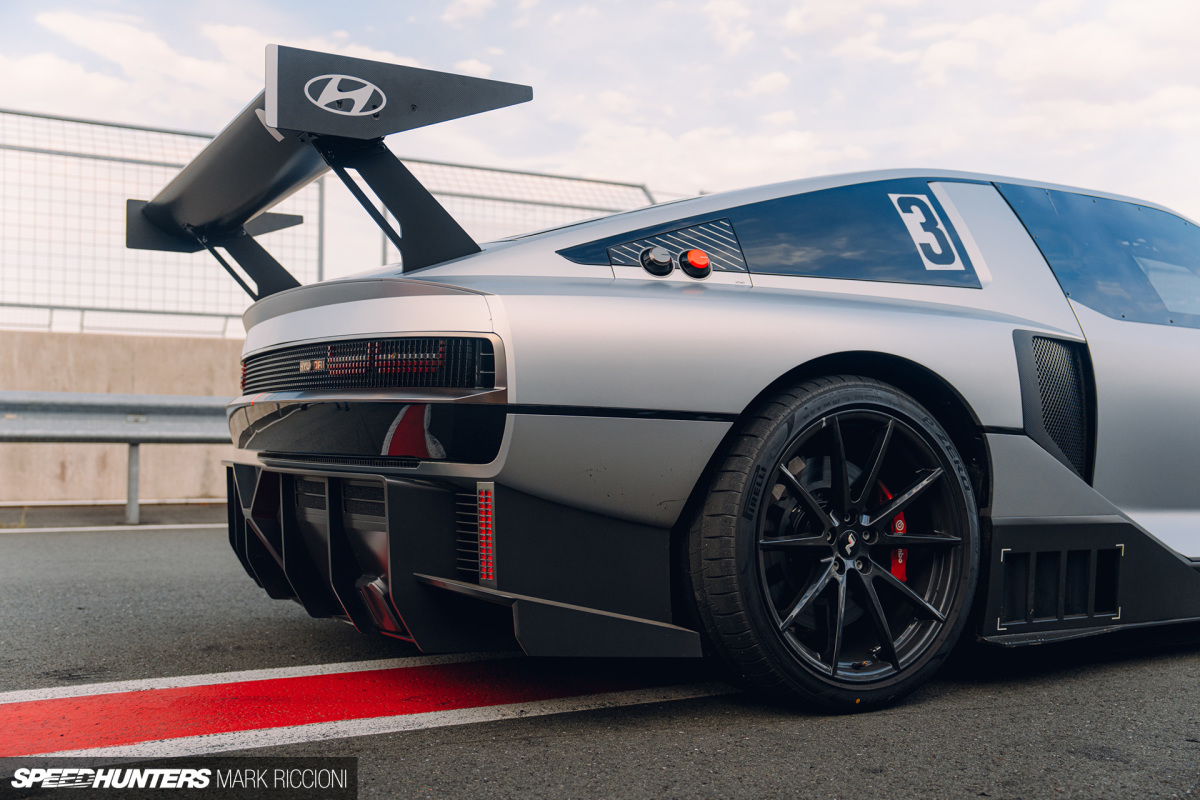 It seems as though there's someone like us – someone with Eurobeat punctuated by 4A-GE induction noise constantly playing in our heads – that's making decisions at Hyundai. Heck, more than one person. It seems like there's a team of people who really love cars there.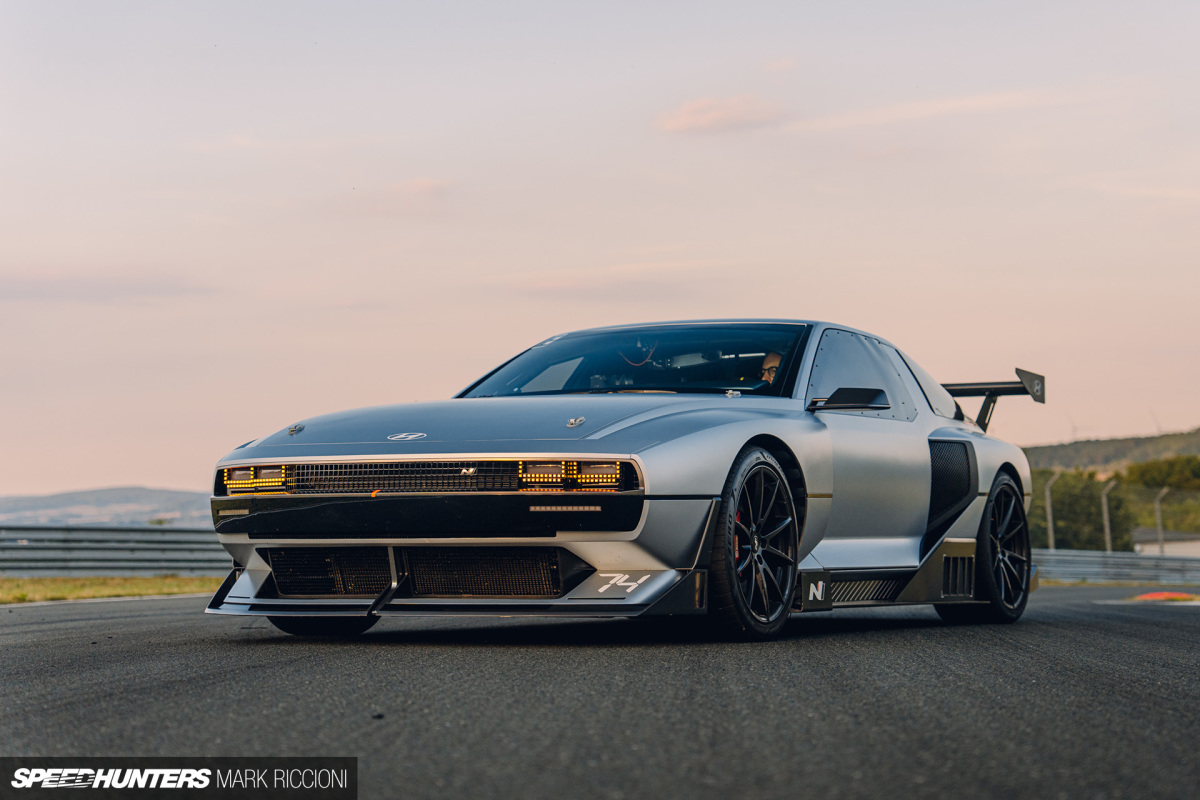 That's why I admire Hyundai right now. Each one of its concepts or performance cars feels as though one of your car mates is behind it. You half expect that each new car will be unveiled in the same way a friend would announce when they've bought, made or done something silly. Rather than a pompous PDF press release, you'd get a WhatsApp with a pic and a simple 'check this out'.
Will Beaumont
Instagram: will_beaumont88
Photography by Mark Riccioni
Instagram: mark_scenemedia
Twitter: markriccioni
mark@speedhunters.com
Additional Images courtesy of Hyundai