The Show Must Go On
The Oslo Motor Show signals the end of the event season for most enthusiasts across Scandinavia, and there's probably not a better way to do it.
It's really quite hard to categorize this show held in Norway's capital city, as there's a bit of everything for everyone – and more than 53,000 people attended in 2022. But as far as its modified and custom cars go, I'd say they're overall more elegant than outrageous. Let's take a look…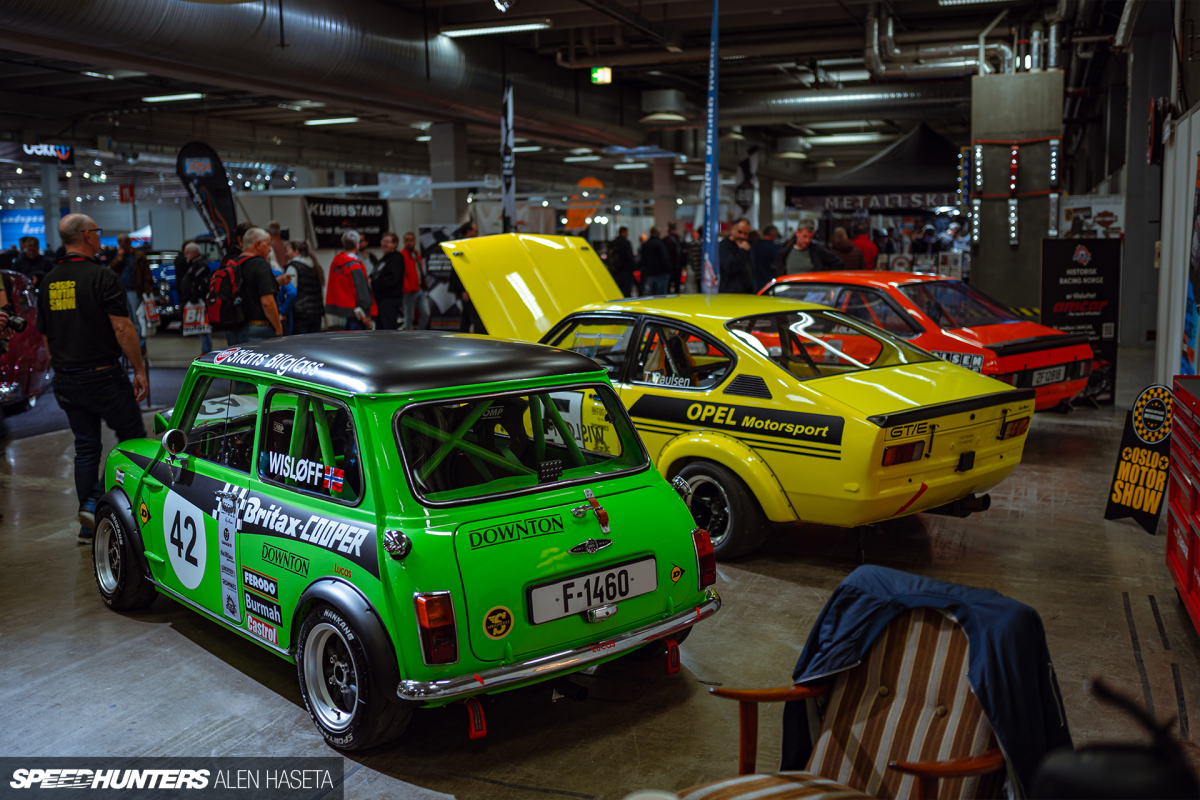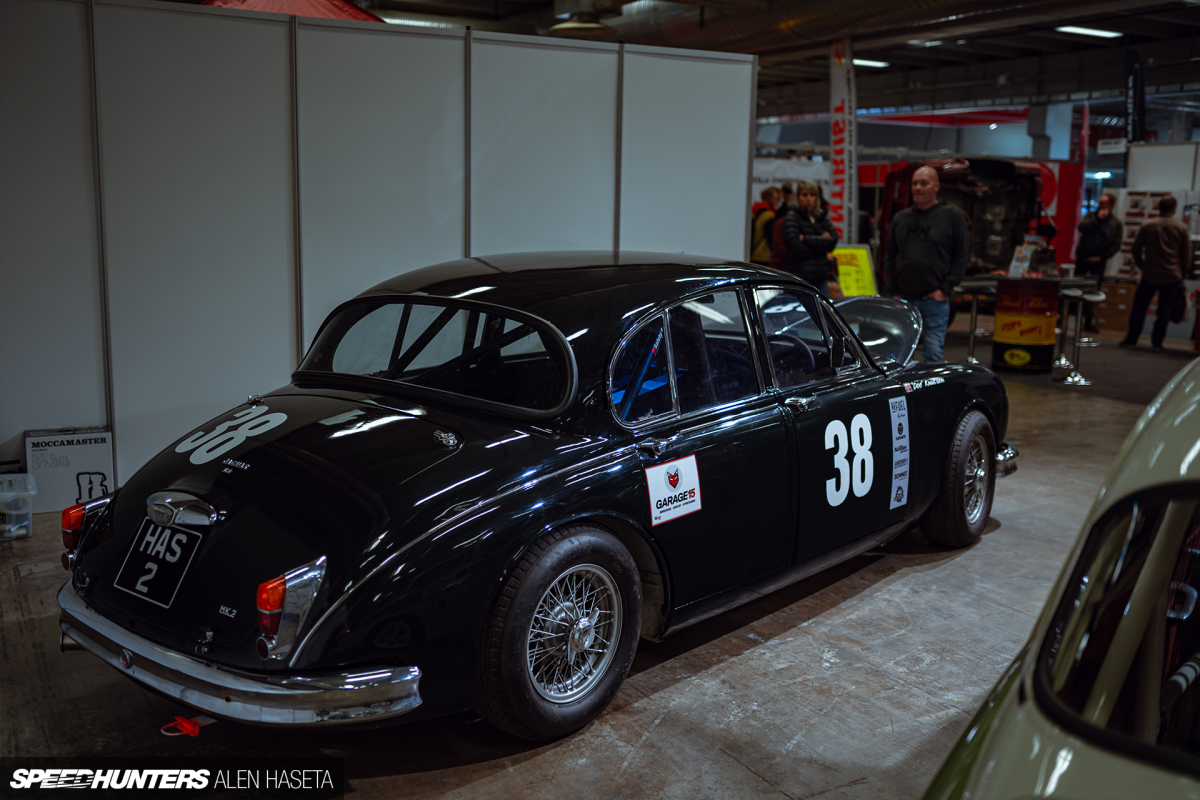 Given that Scandinavia has a rich history in rallying, I made it a goal to check out some of the show's rally-focused builds, and they did not disappoint.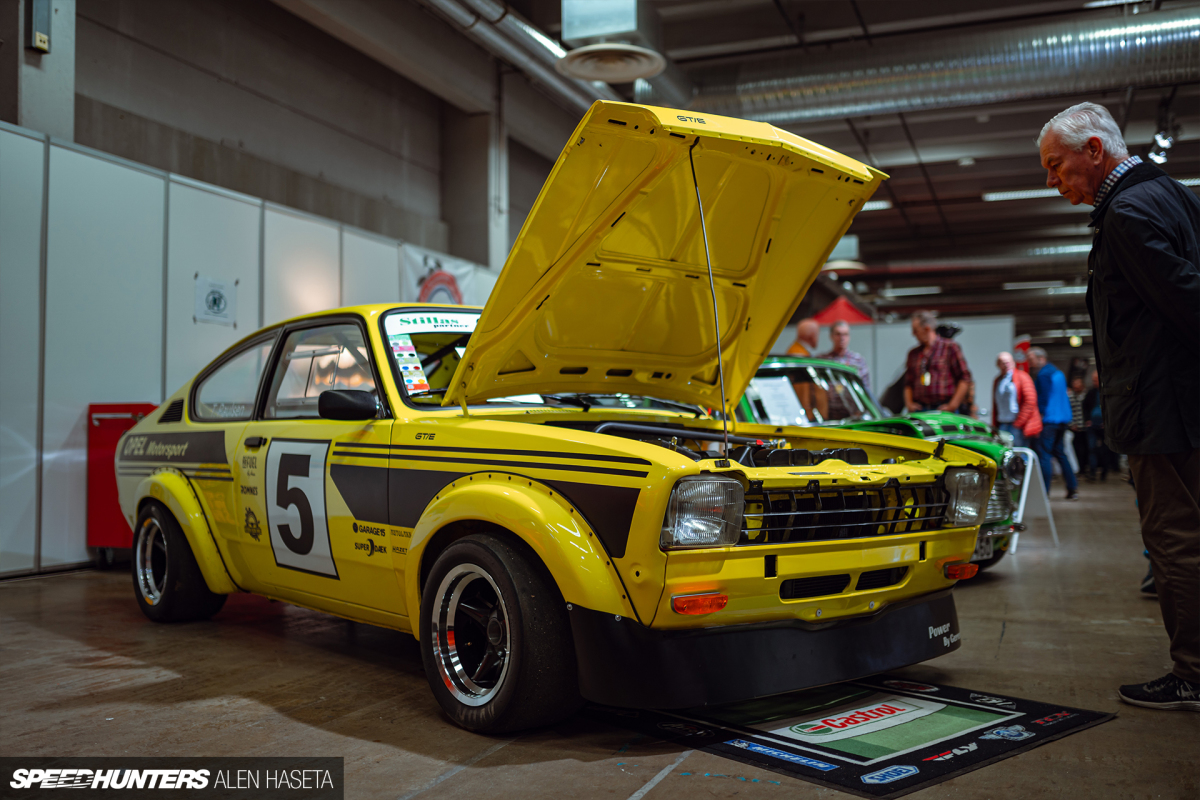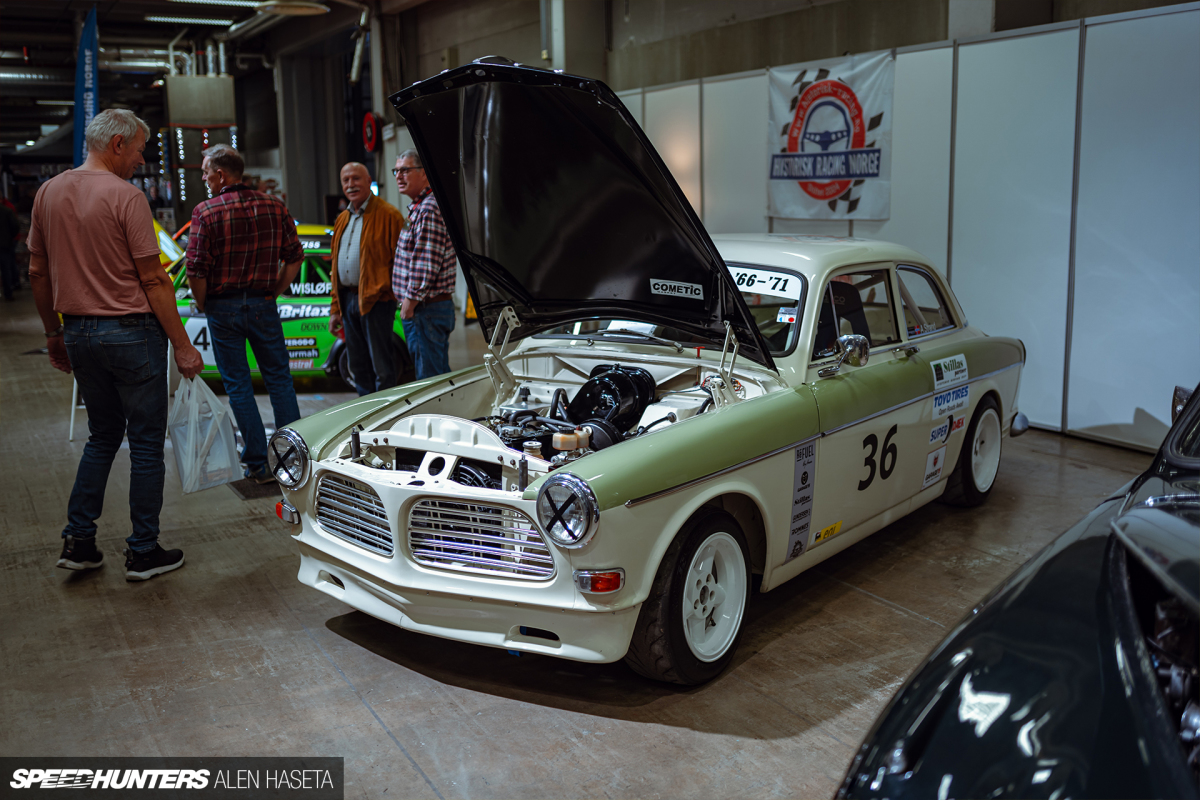 The Historisk Racing Norge booth had a nice variety of old school rally cars ready to tear up the gravel special stages during the forthcoming 2023 season.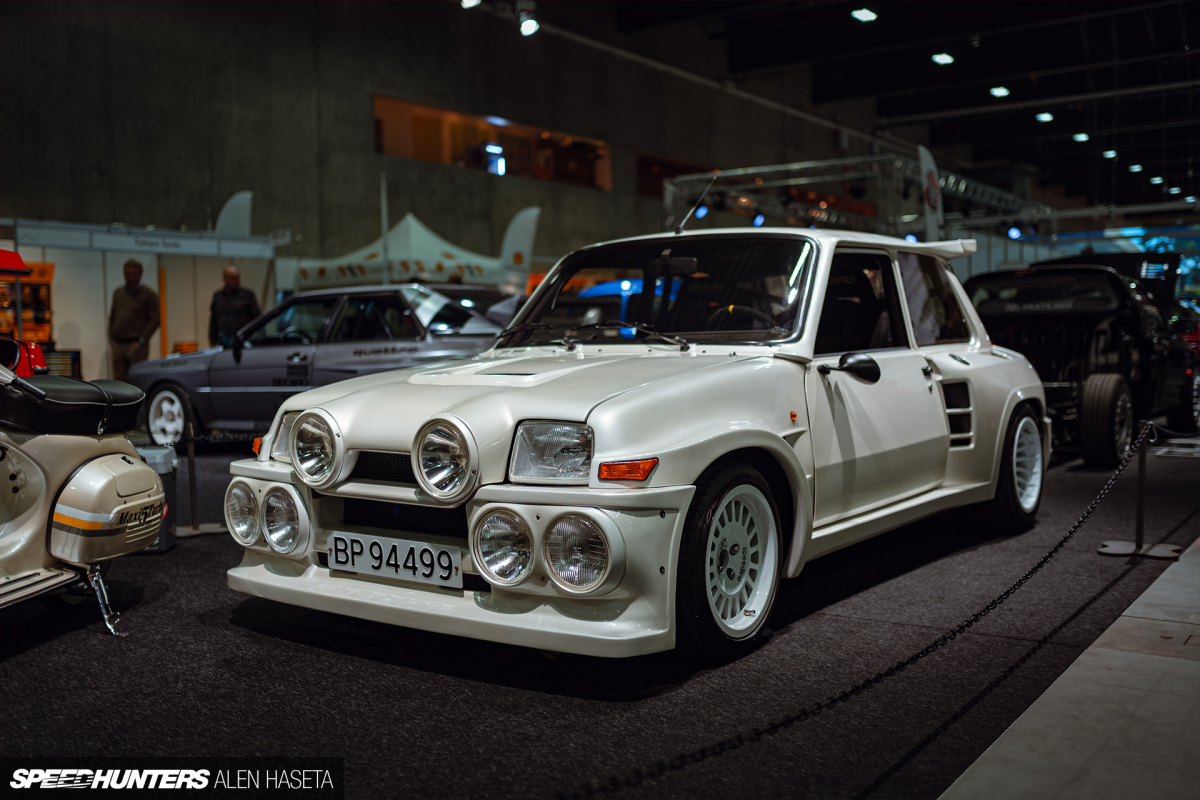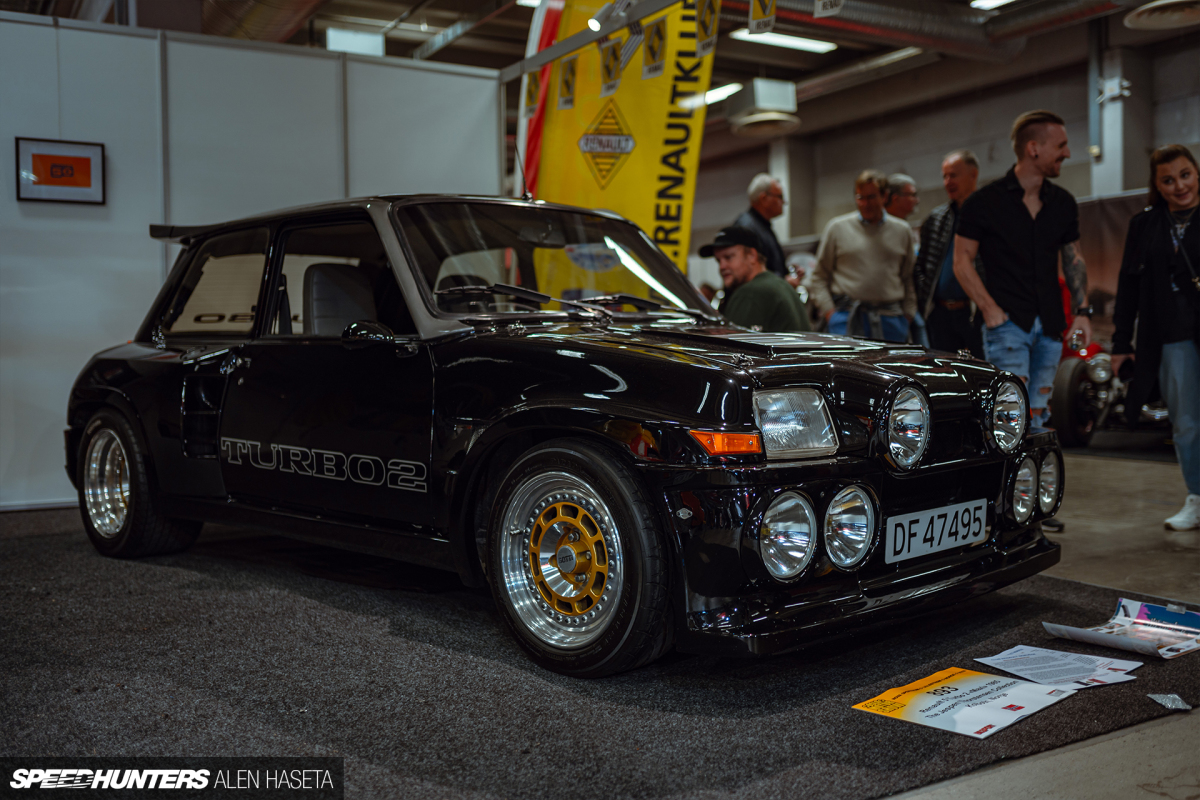 This pair of Renault 5 Turbo 2s were a sight to behold. Long-time Speedhunters readers may recognize the black Turbo 5; its owner, Henrik Thorstensen, is no stranger to the Scandinavian scene. He owns the white car too, and both are rockets that see regular use.
It might  be old age catching up to me, but a decade on since its Speedhunters feature, I think the black Turbo 2 looks better than ever.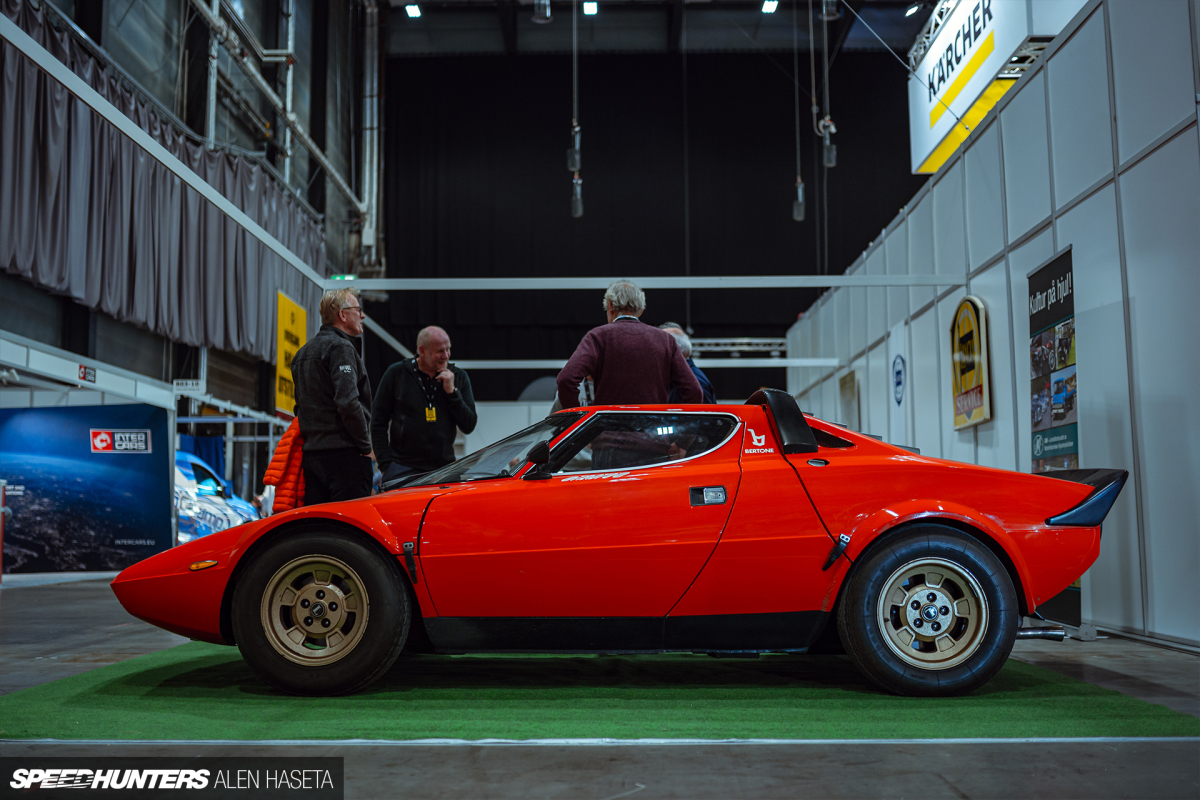 Truth be told, I really didn't need to especially seek out rally cars at this show, because they could be found everywhere.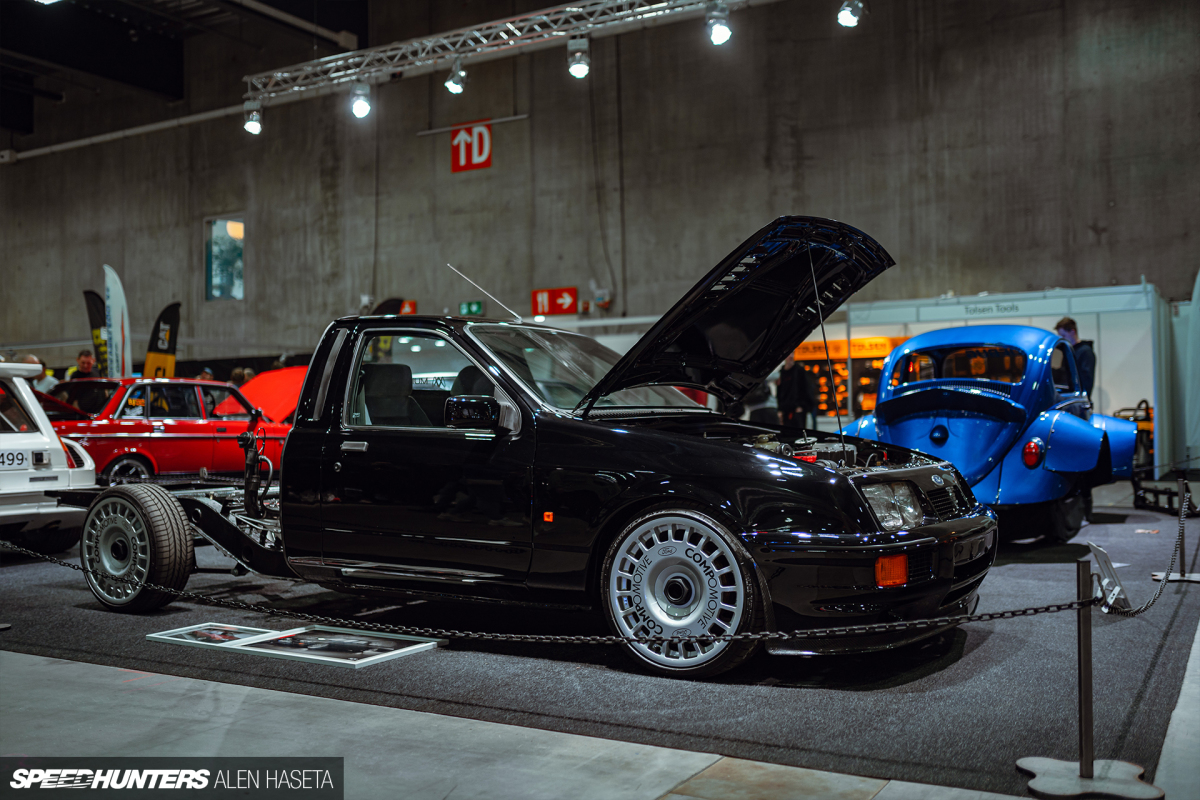 Behind the white Turbo 5 was this Ford P100 pickup built by Fredrik Tjelta. It's no ordinary P100 though; the Sierra model has been renovated from the ground up with RS Cosworth looks – at least from the front – and a 500hp-capable YB Cosworth turbo engine to boot. Perhaps I'll take a deeper dive into this build sometime in the future.
With so many rally cars and rally-inspired builds in Scandinavia, I do wonder if this show will ever feature a dirt track outside the arena… Speaking of, let's head there to check out the tarmac action it does have.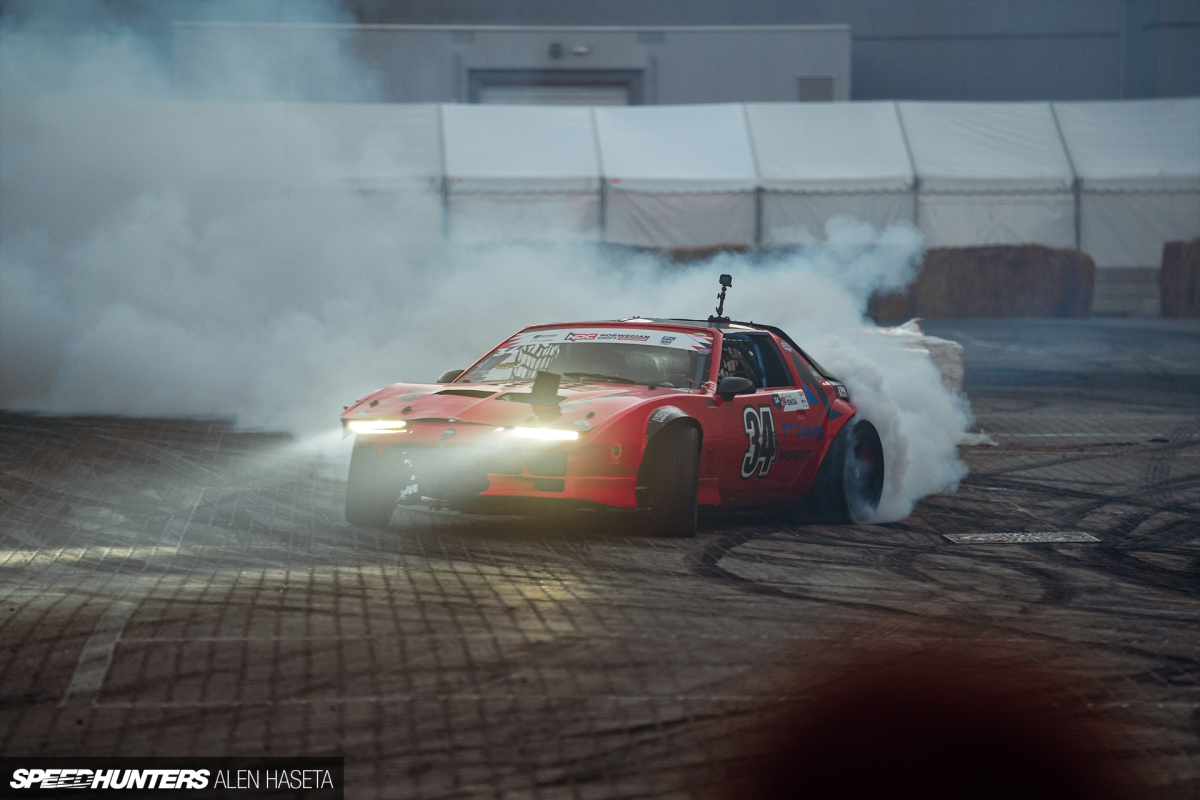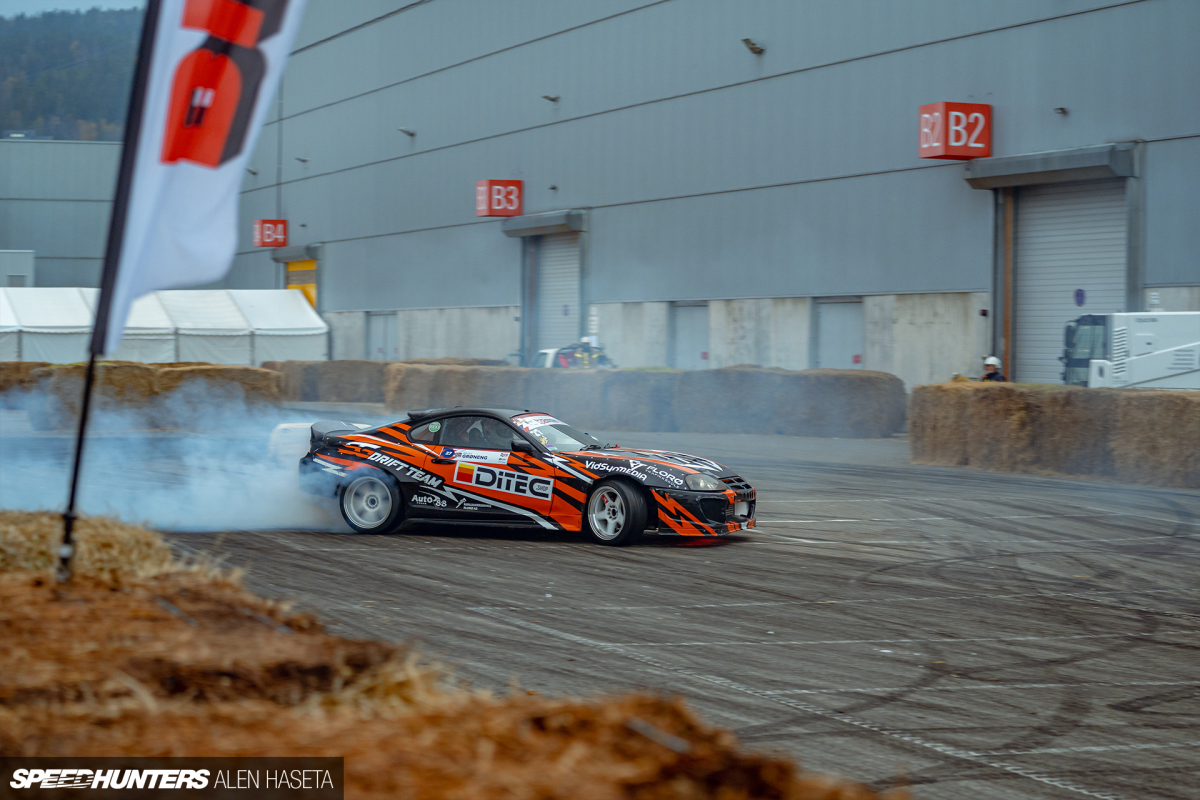 We all know that Norway and Sweden are home to Scandinavia's wildest automotive event, Gatebil. With the final Gatebil event being held in September, the small track outside the Oslo Motor Show provides drivers with a final opportunity to send it before the long, dark winter that we're currently in the middle of.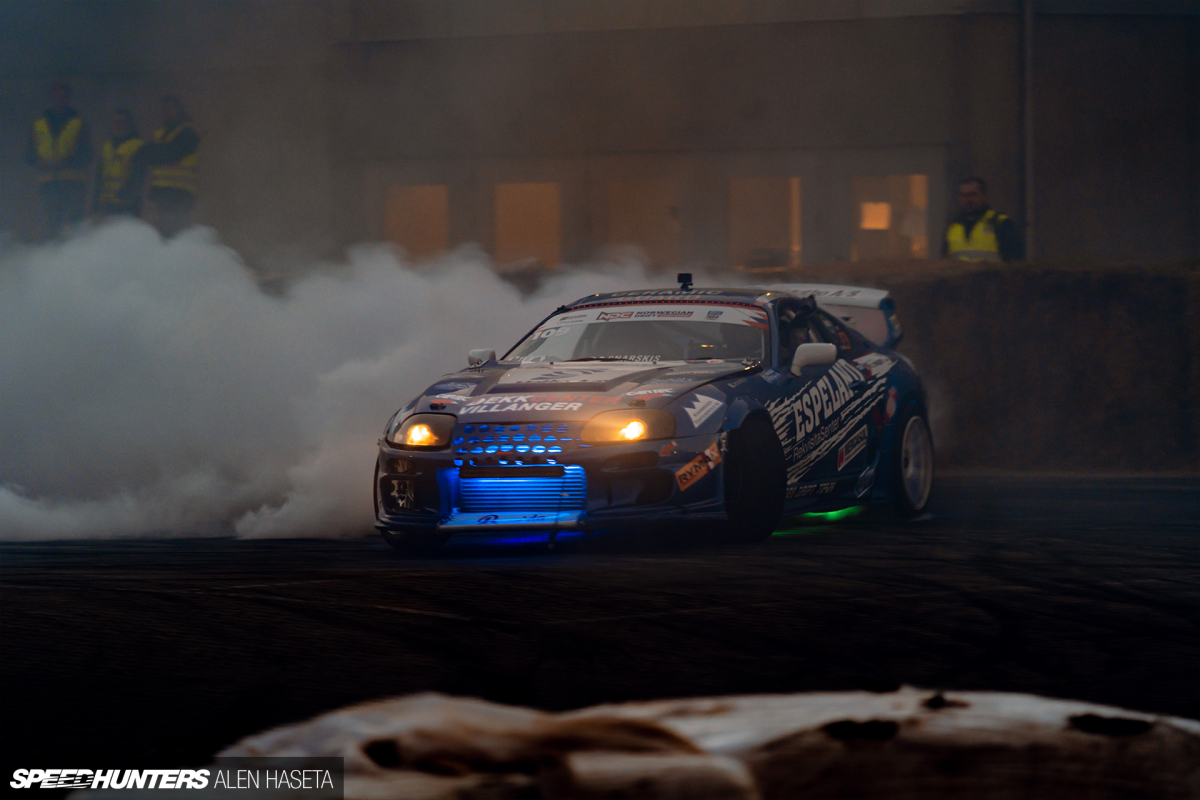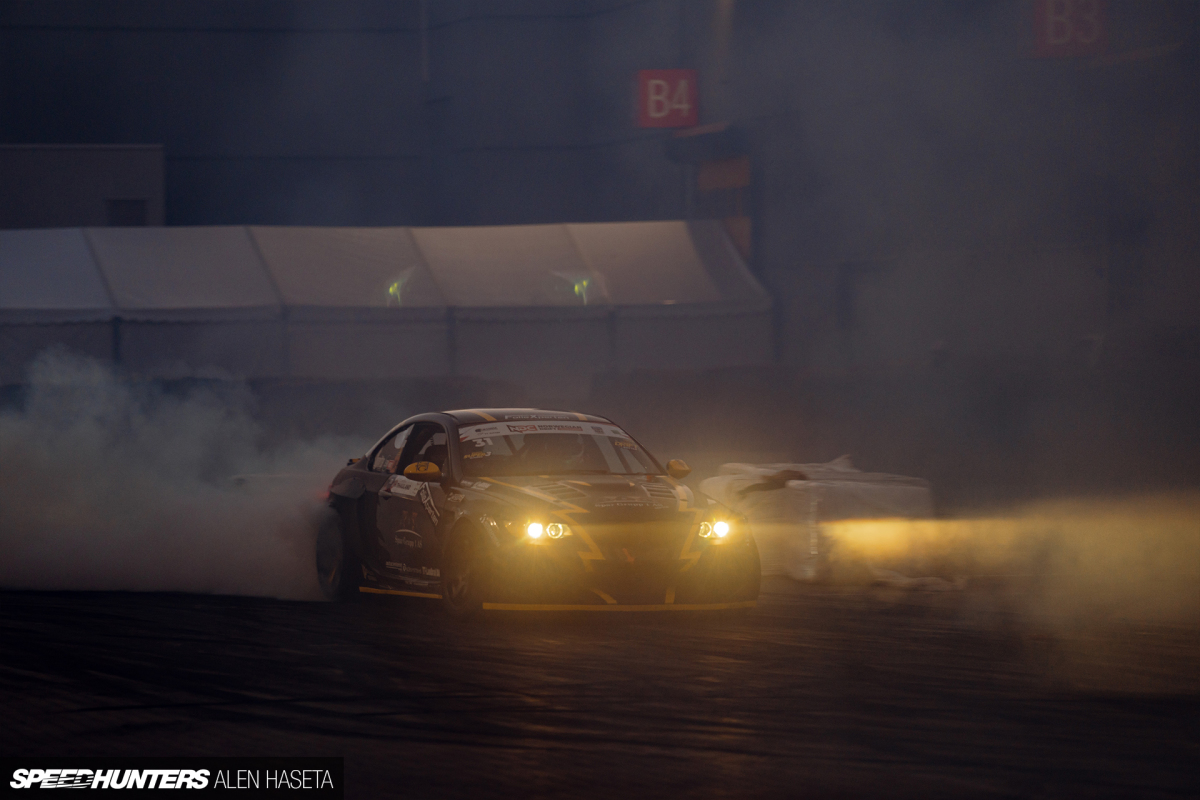 It was a bittersweet moment seeing the last car do the last run, as I won't have an opportunity to get back on track in Scandinavia until April. It's only January and my camera is already covered in dust.
Having said that, the Gatebil spirit was strong with everyone going ten-tenths.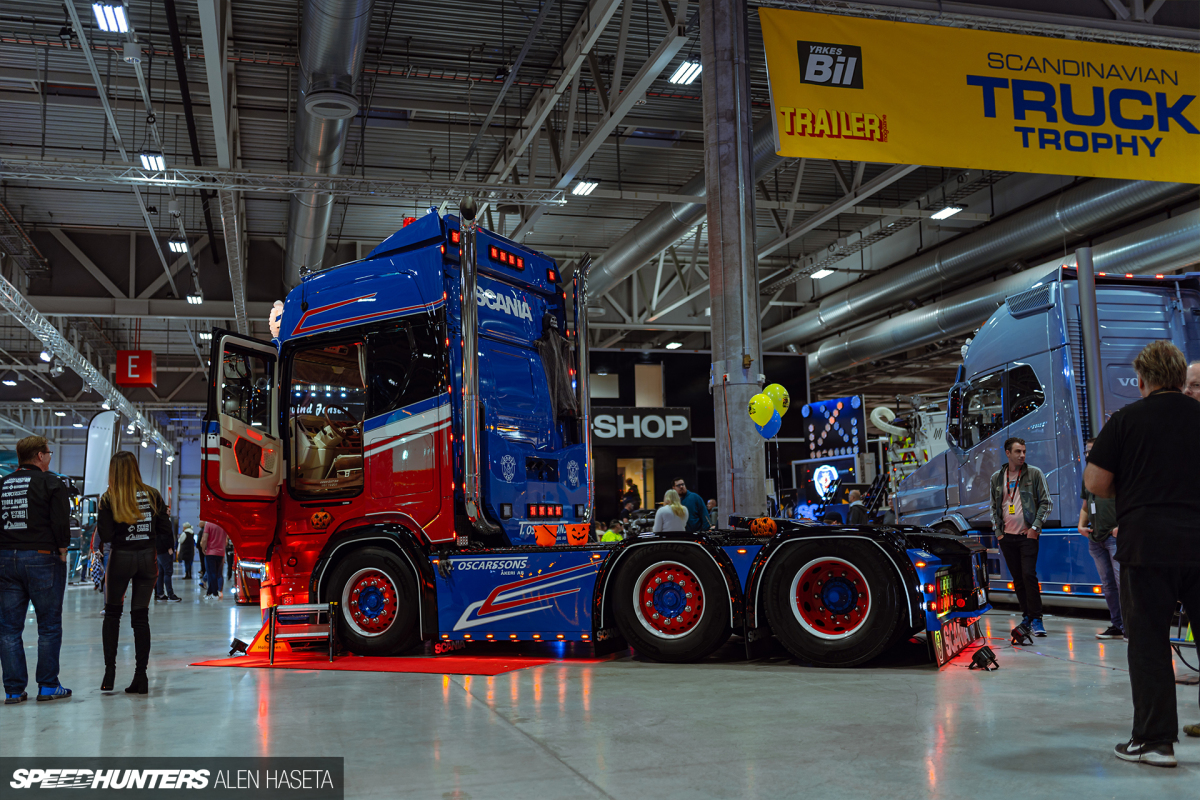 Scandinavia's custom truck scene is bigger than I previously thought. With truck-centric events being scattered all over the summer calendar, I only get a taste of big rig culture at a show like this one.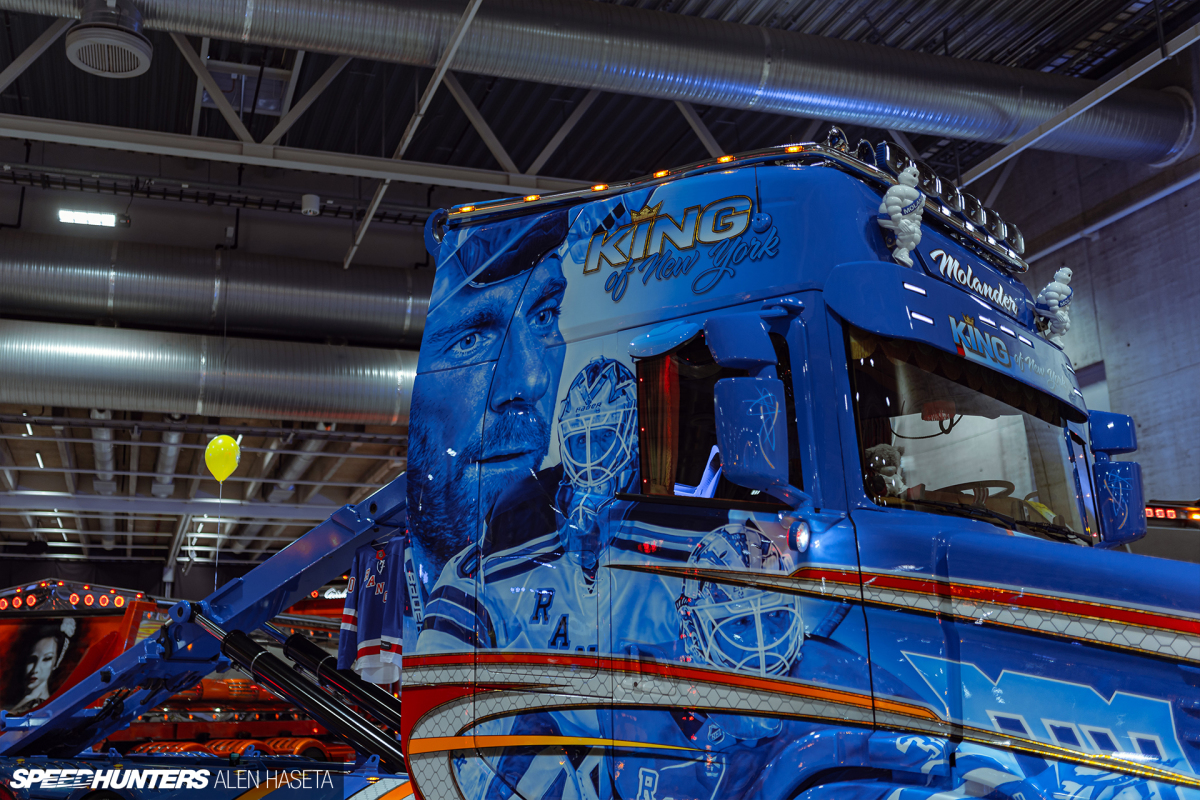 The most impressive thing about these trucks is the work put into their paint. You'd think that the graphics are wrapped or layers of vinyl laid out on the body, but everything's hand-painted or airbrushed, something made more impressive by the physical size of these rolling steel canvases.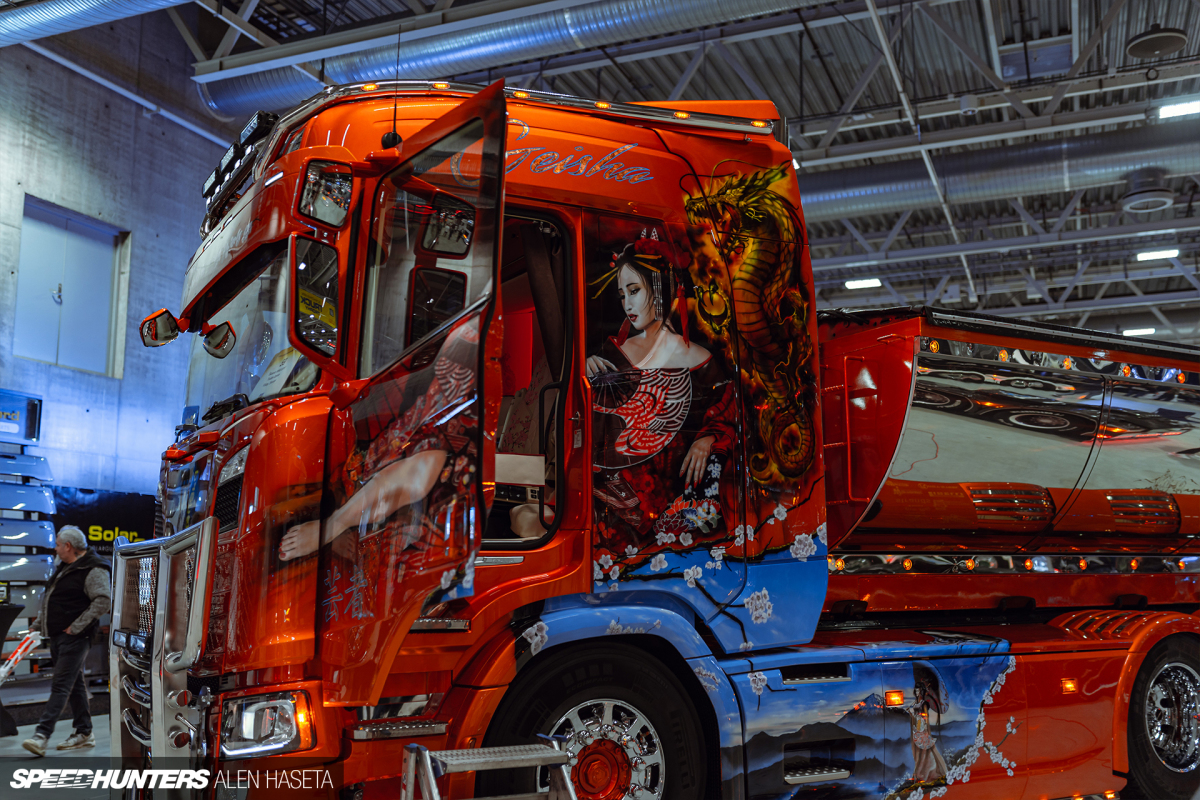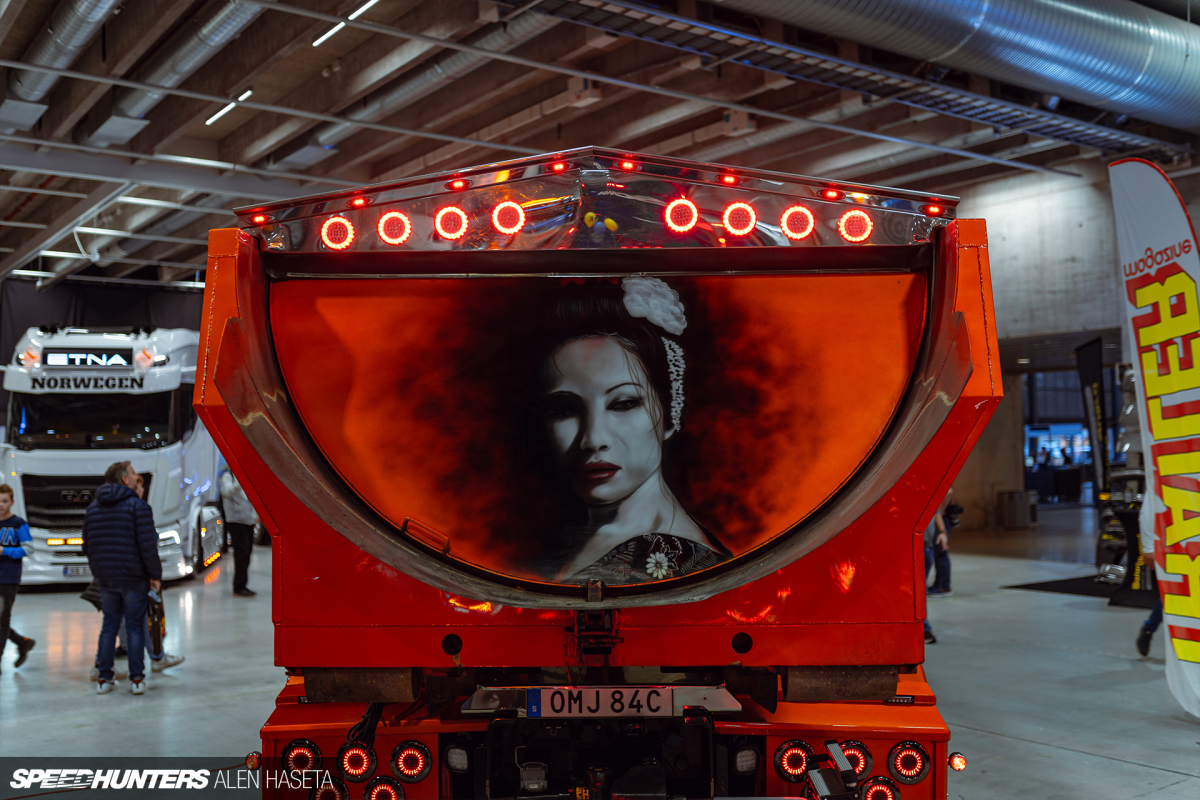 Others take it a step further and customize their truck's interior too. Case in point, this Japanese-inspired Scania R650 called Geisha.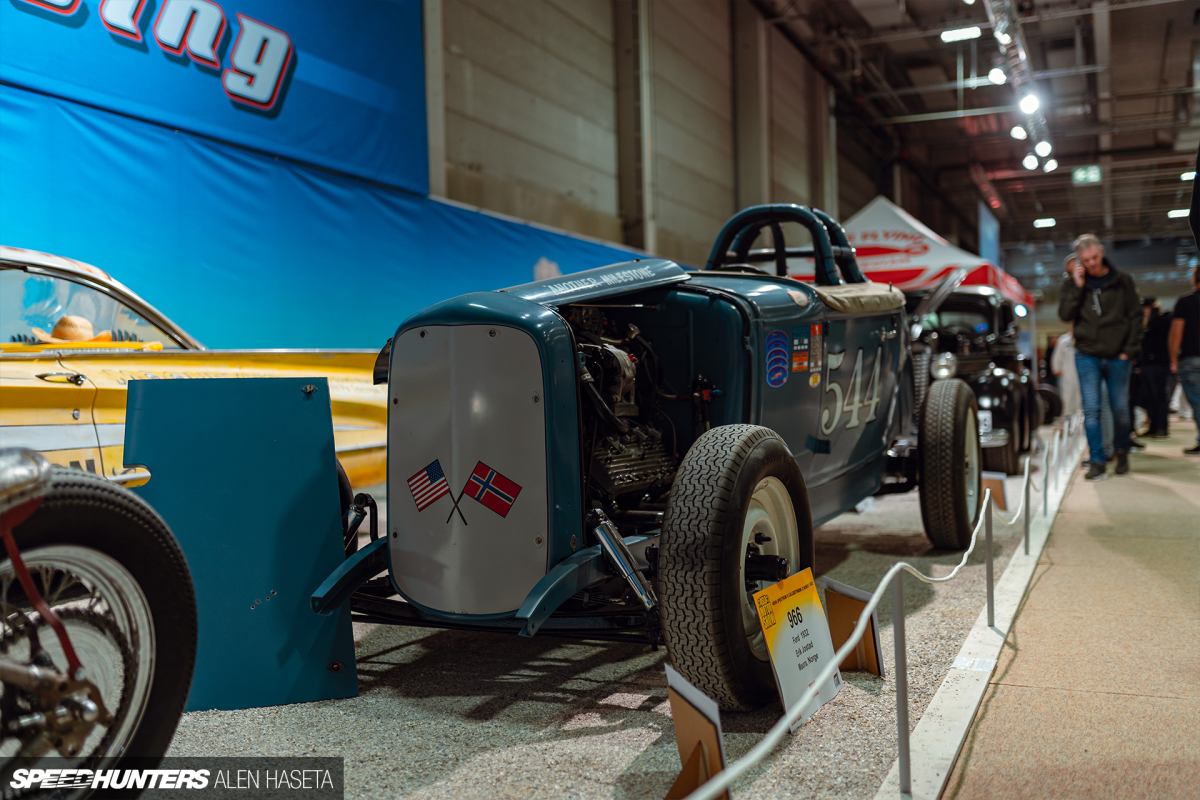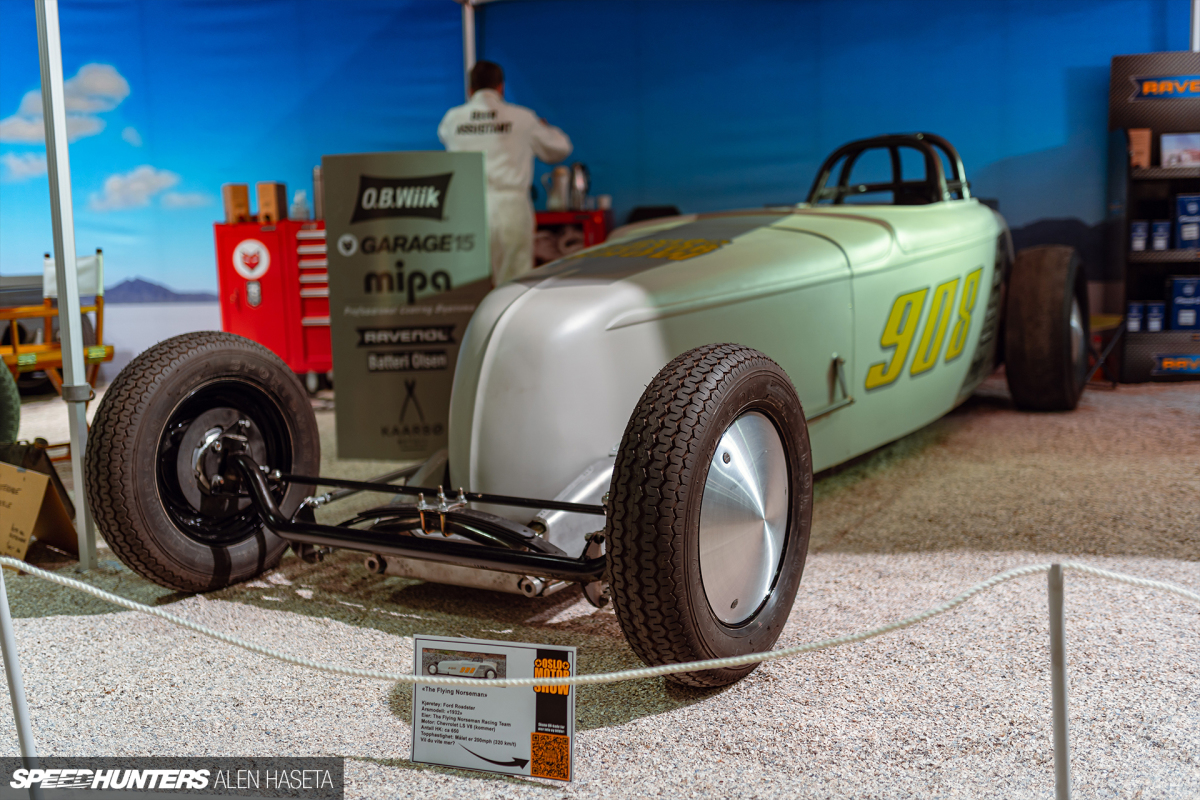 One aspect of Scandinavian car culture that I did not know even existed is land speed racing.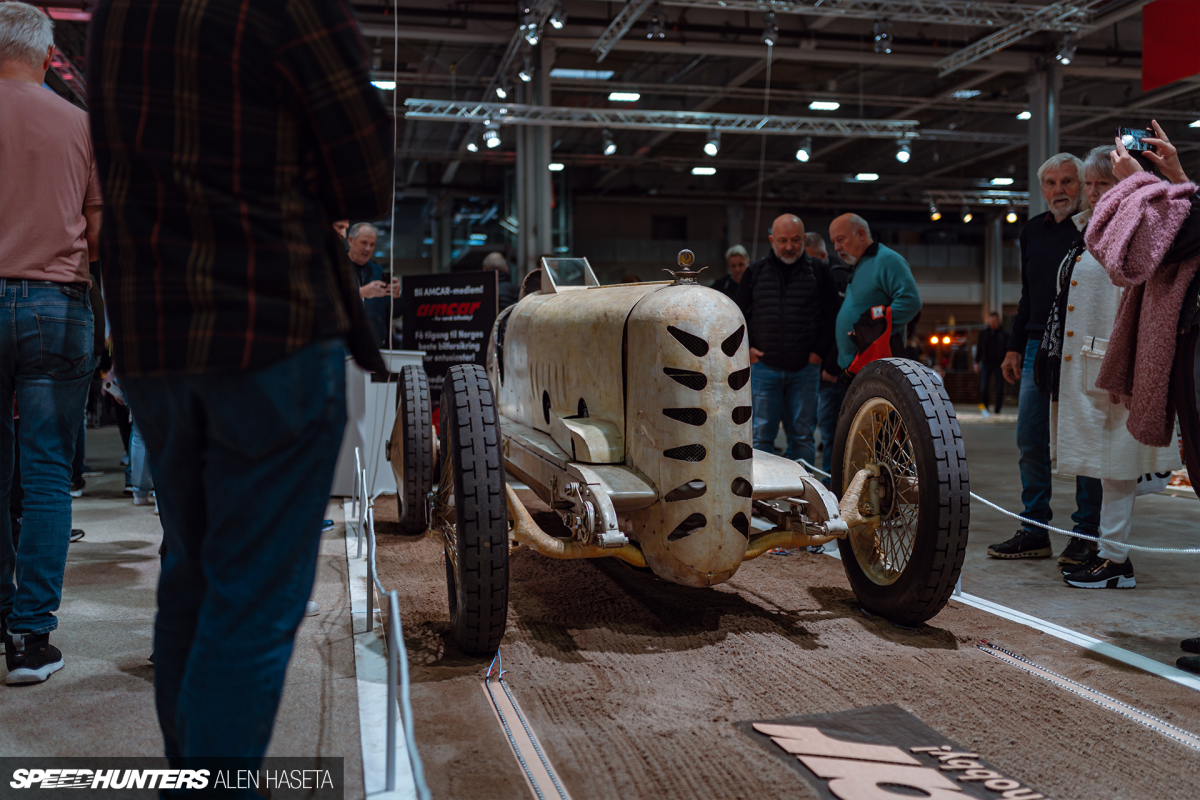 This 1922 Wisconsin Special – also known as the 3 Mile-A-Minute Car – was driven by Sig Haugdahl in the 1920s and is currently owned by Heinz Bachman who has mechanically restored the car. In its day, the 12.5-litre six-cylinder engine pushed the car to an unofficial world record speed of 180mph at the Daytona Beach oval, which to me sounds terrifying given how it looks. Just check out the tires! The record was deemed unofficial, simply because Sig was not a member of the AAA (American Automobile Association ) at the time, a real bummer if you ask me.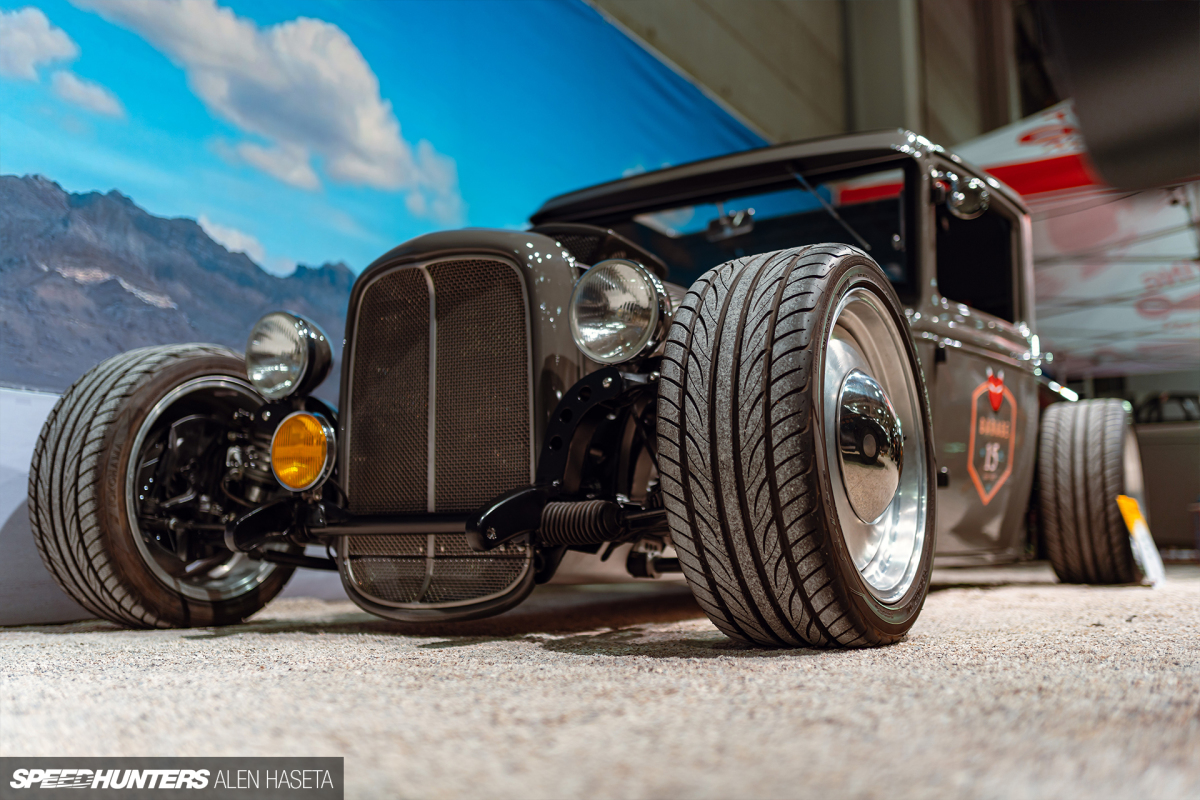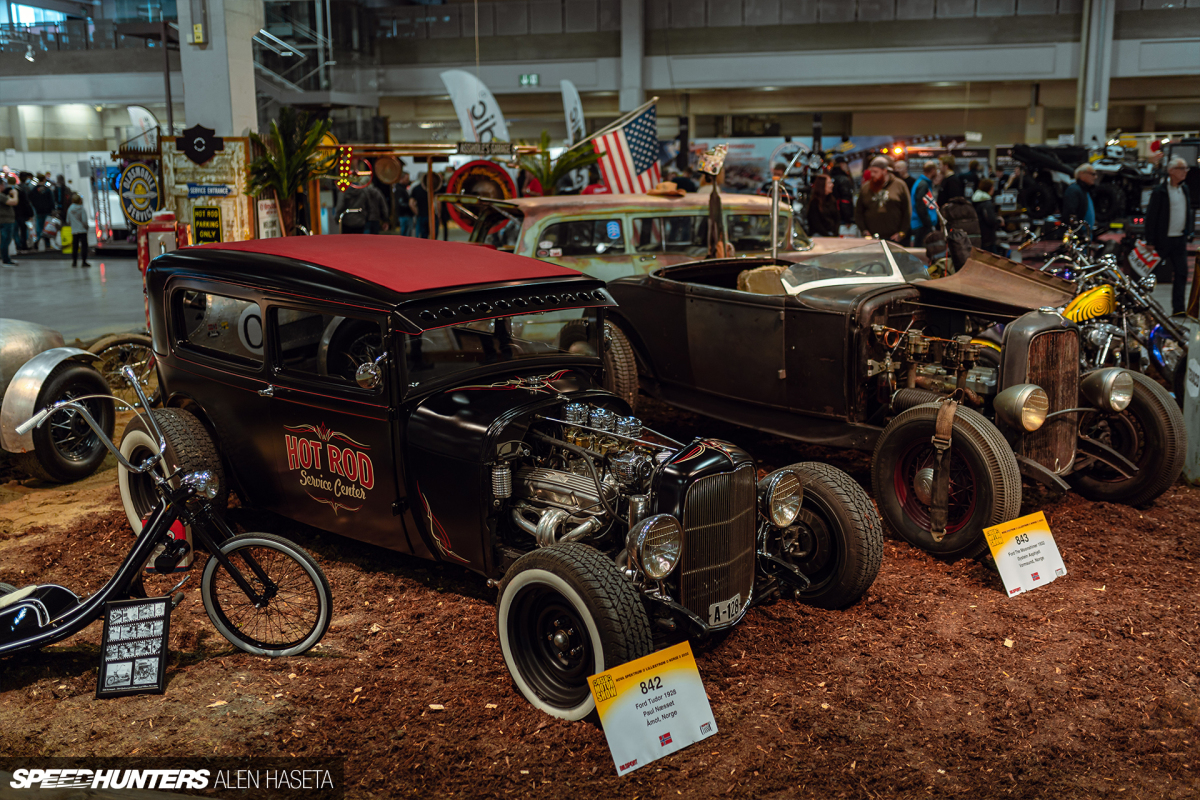 American car culture has sure made its mark on the Scandinavian scene. And it only seems to be getting bigger and bigger, which is fine by me.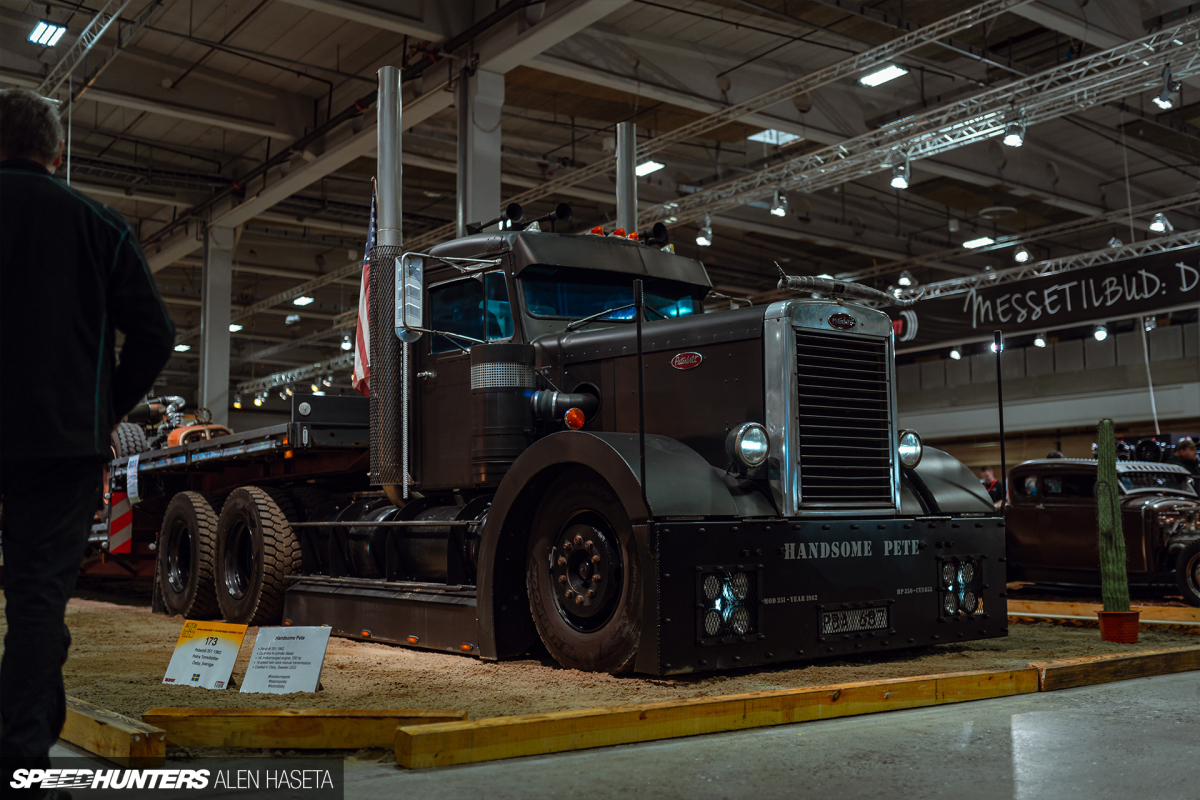 Speaking of big, check out this 1962 Peterbilt 351 called Handsome Pete. The custom tow truck was hauling a huge rat rod tow truck, plus a clean hot rod all on the same bed. Imagine seeing this setup rolling down the road!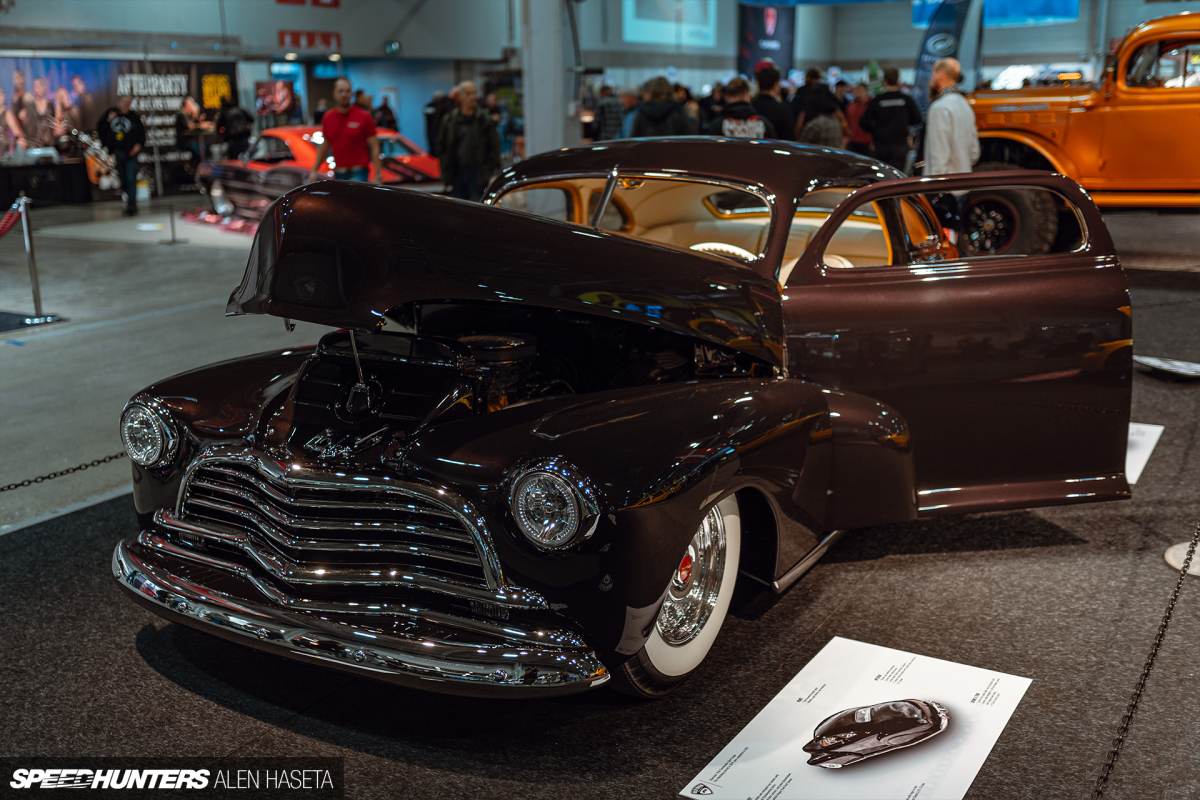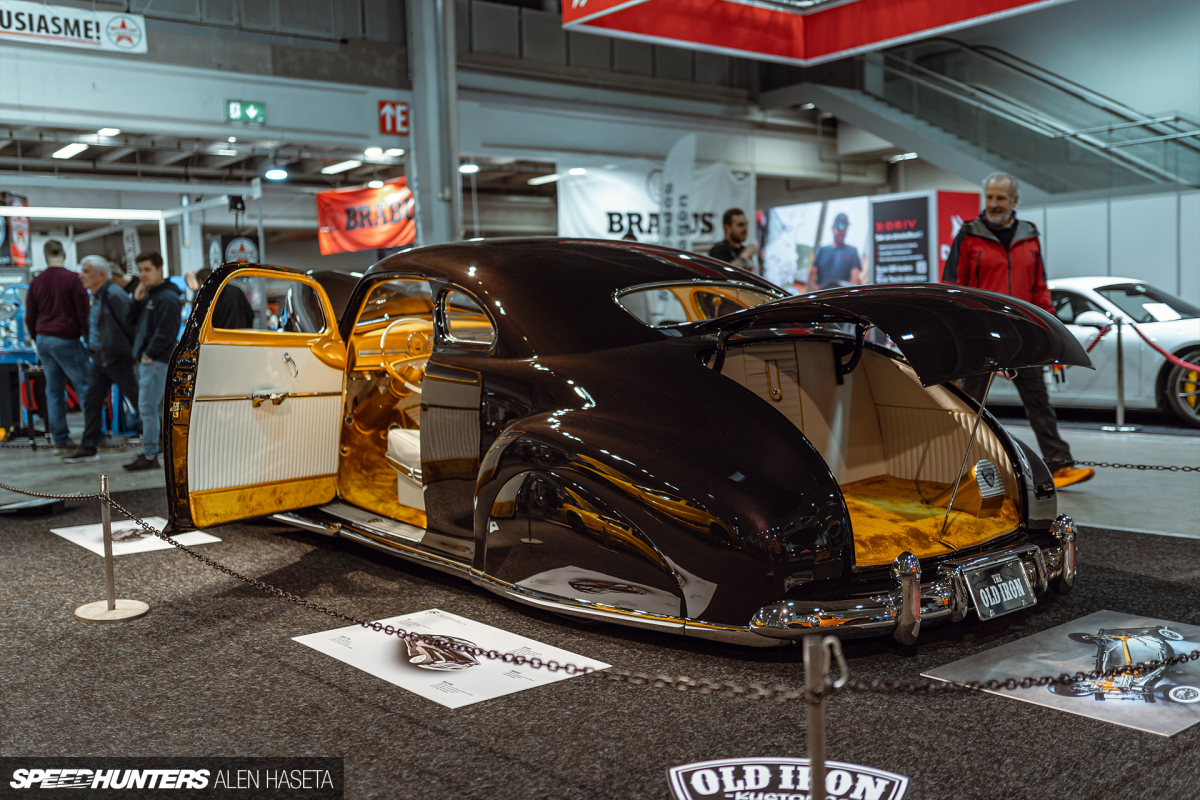 This 1948 Chevrolet Fleetmaster Coupe owned by Robert Cserhalmi dominated Scandinavian car shows during the 2022 season. At this event it took home no less than six awards, including the coveted Best in Show trophy.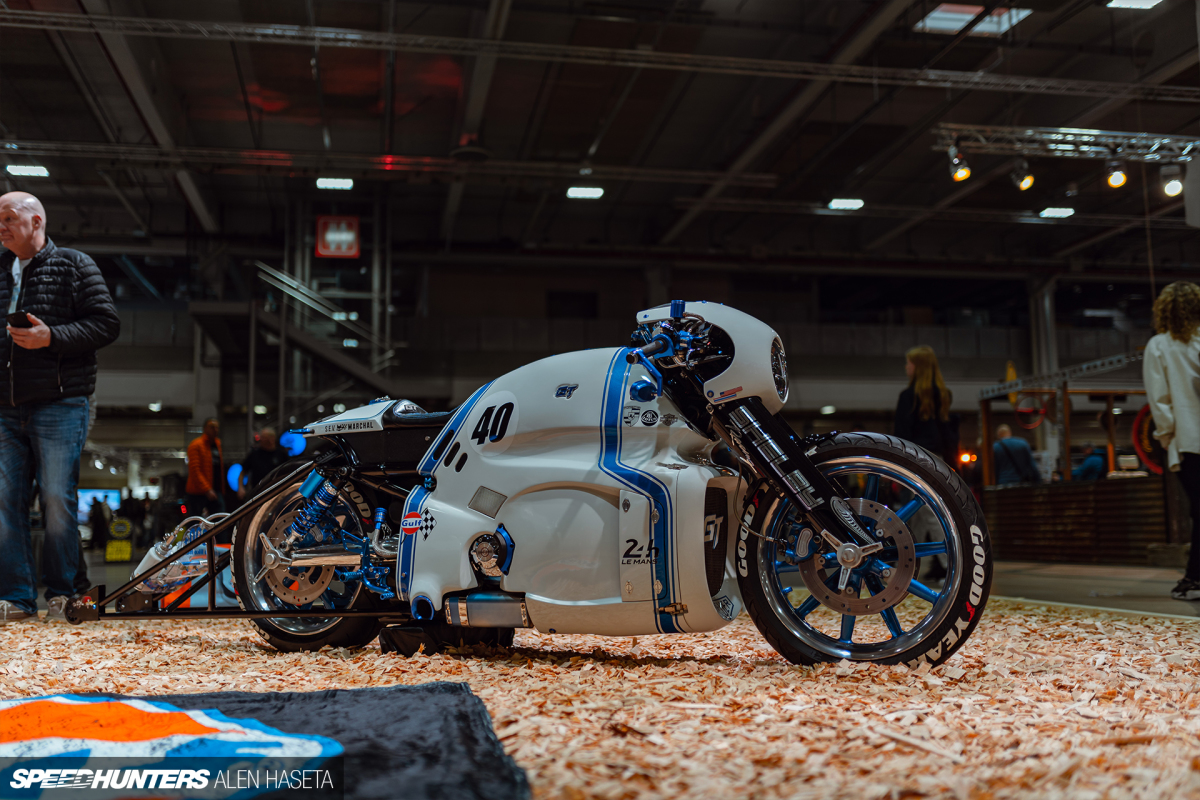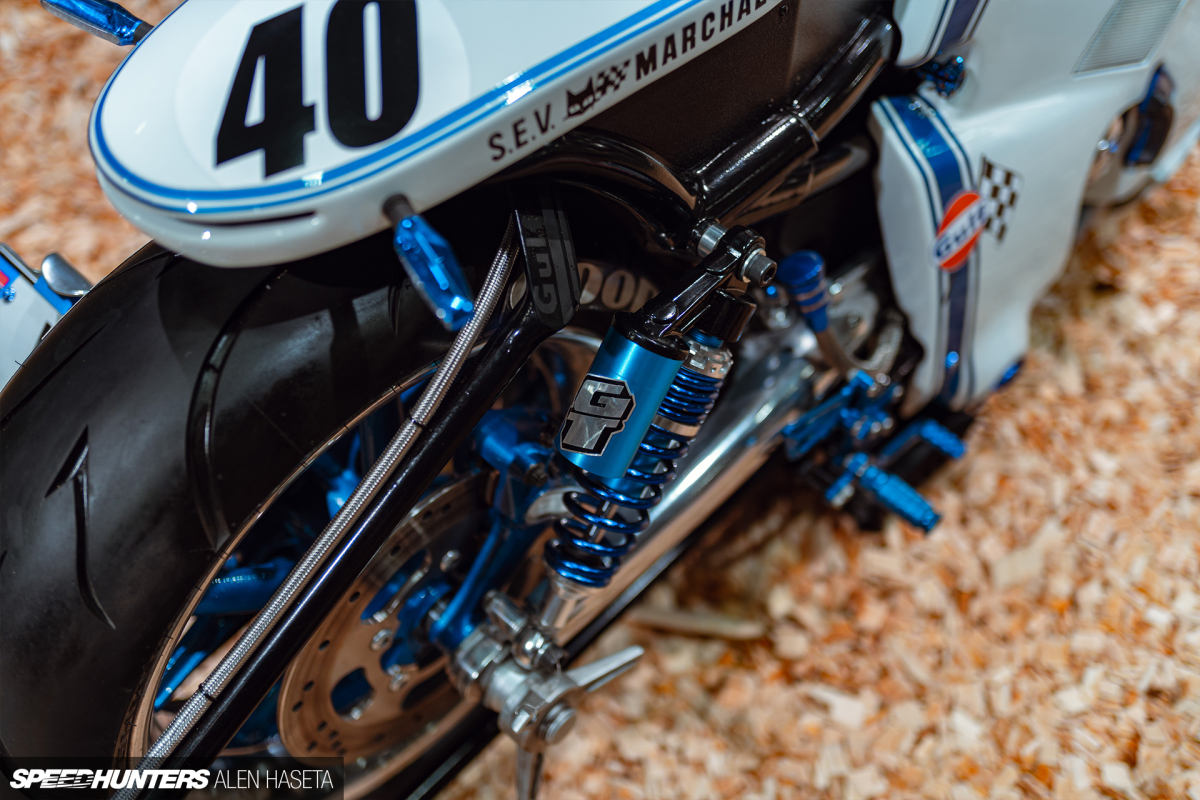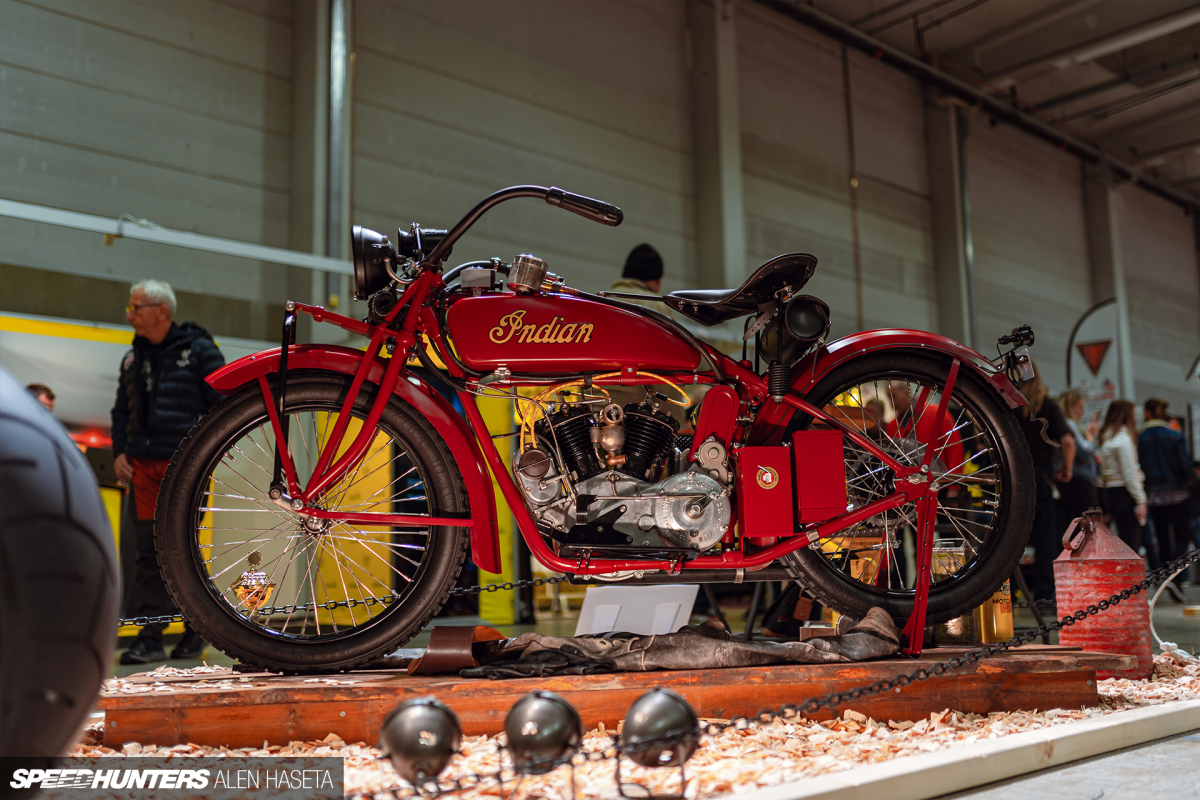 The Oslo Motor Show always attracts the region's most beautiful two-wheeled creations, from dedicated drag machines to café racers and everything in between.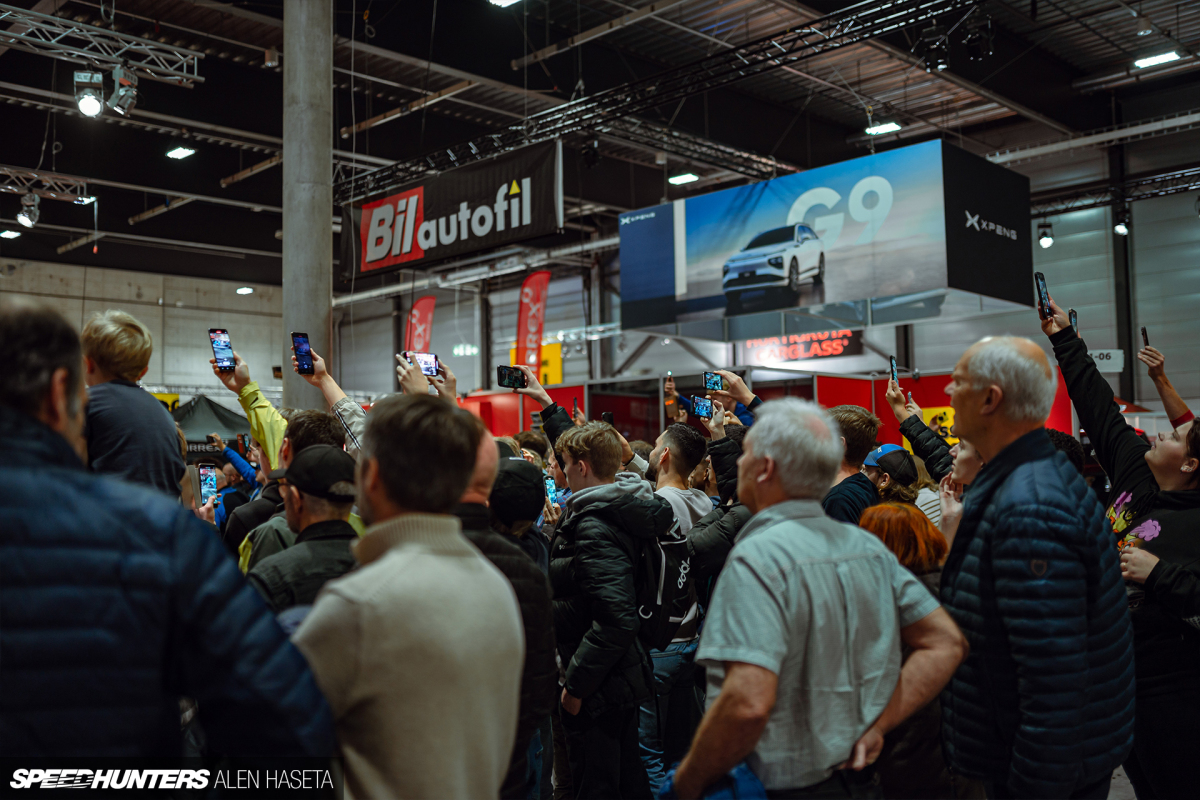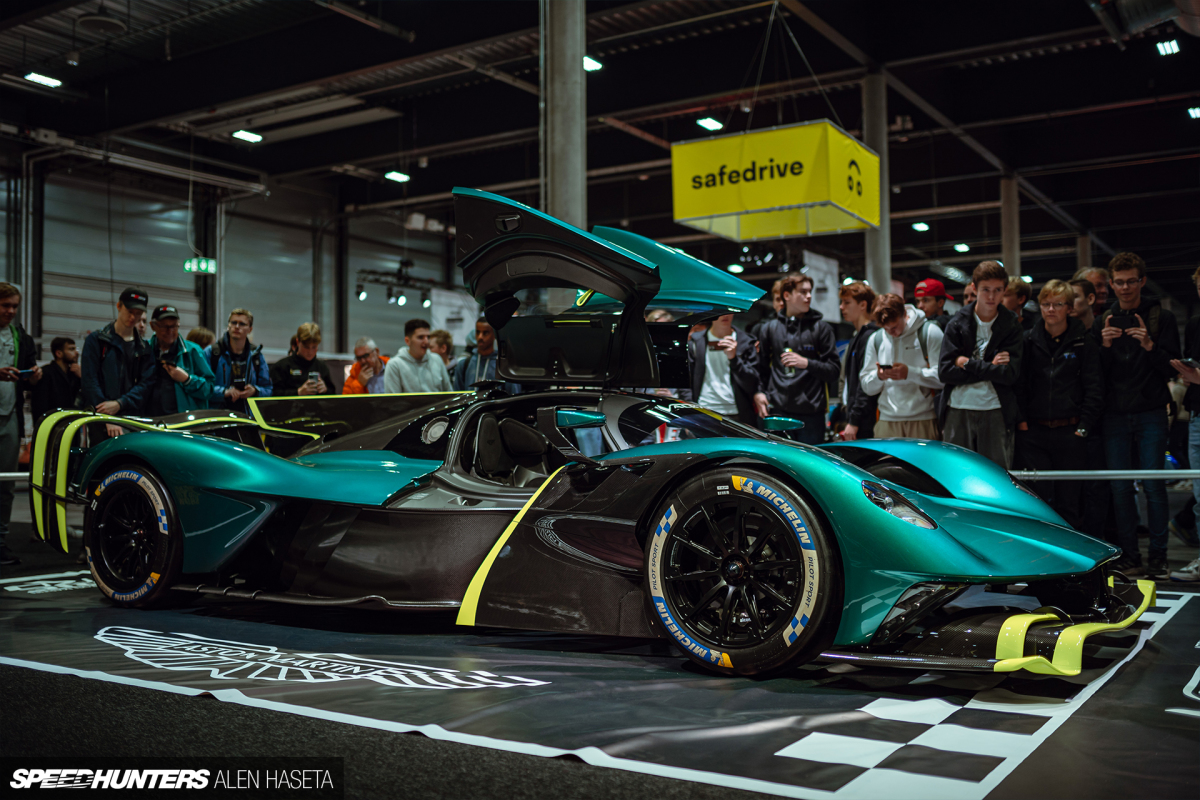 A large crowd formed to see the Aston Martin Valkyrie unveiled, and this AMR Pro version left me in awe. I'm not big on hypercars, but it's hard not to appreciate all the details.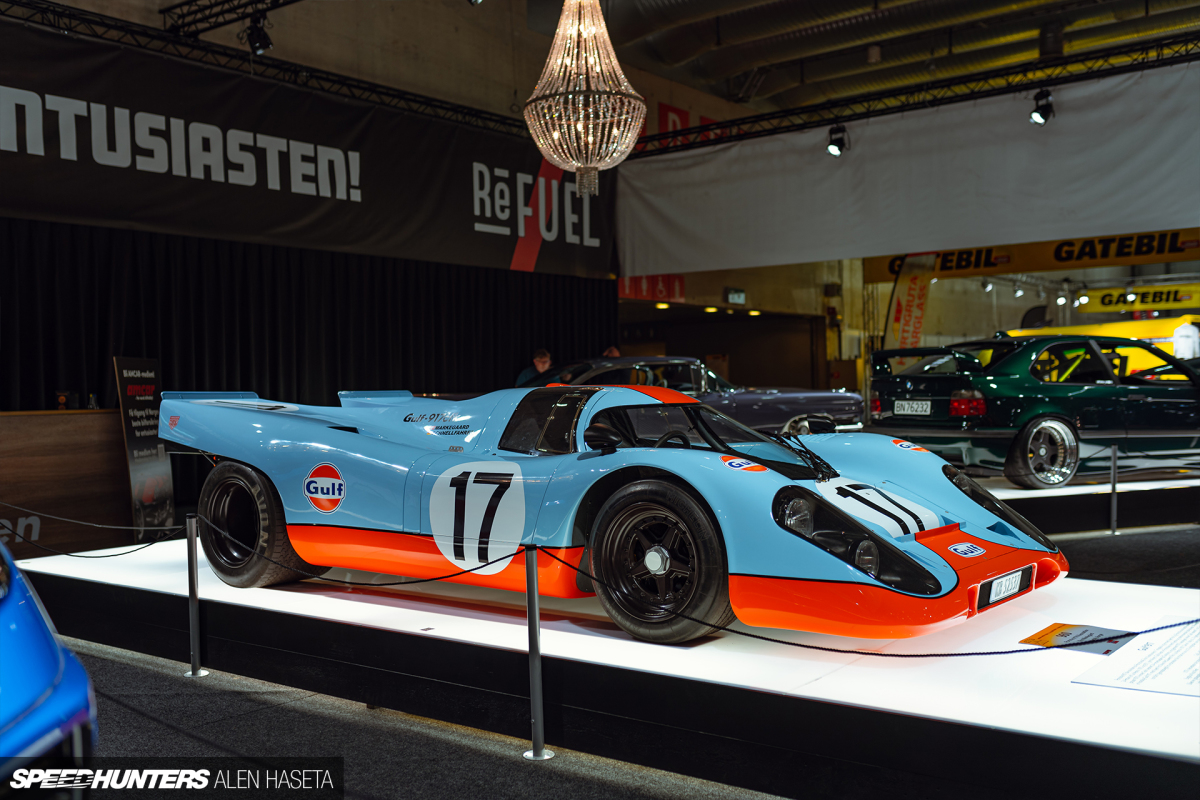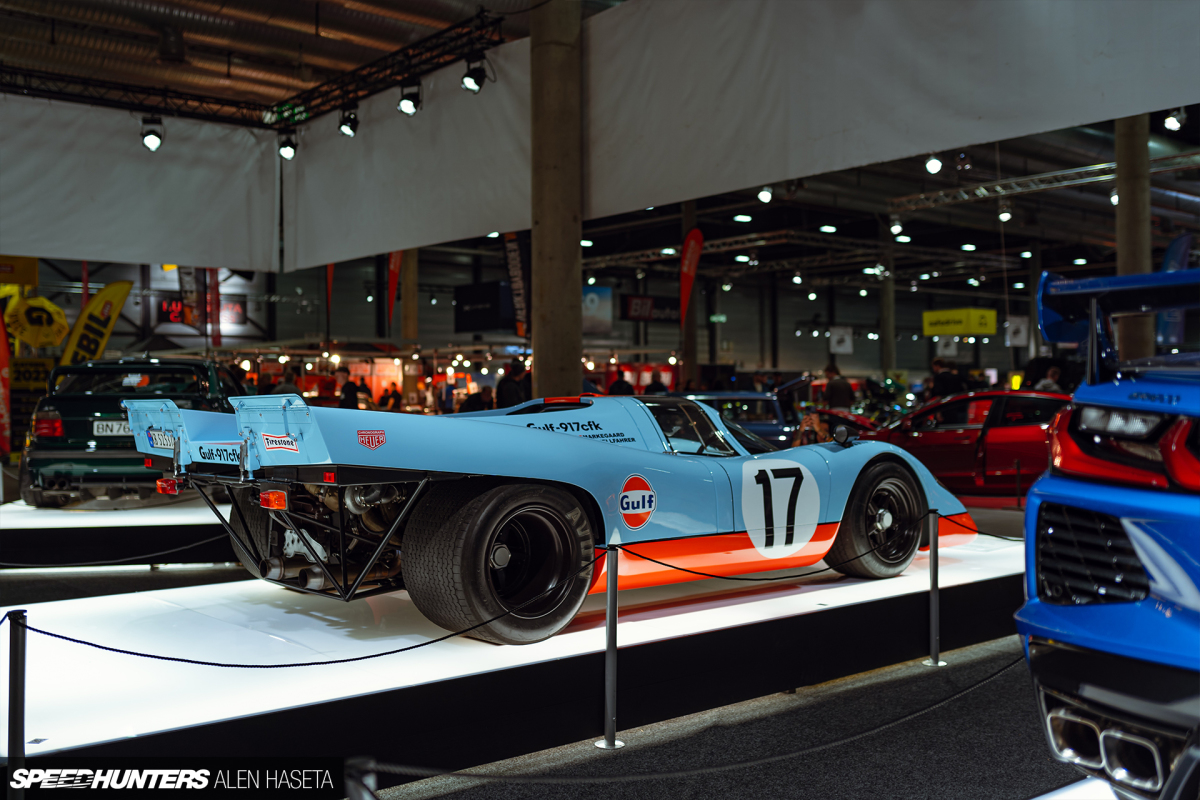 Now this is more to my taste. The Porsche 917K is an absolute automotive icon, and this replica built by Knut Markegård comes very close to the real deal. The best part is, it's 100% street legal.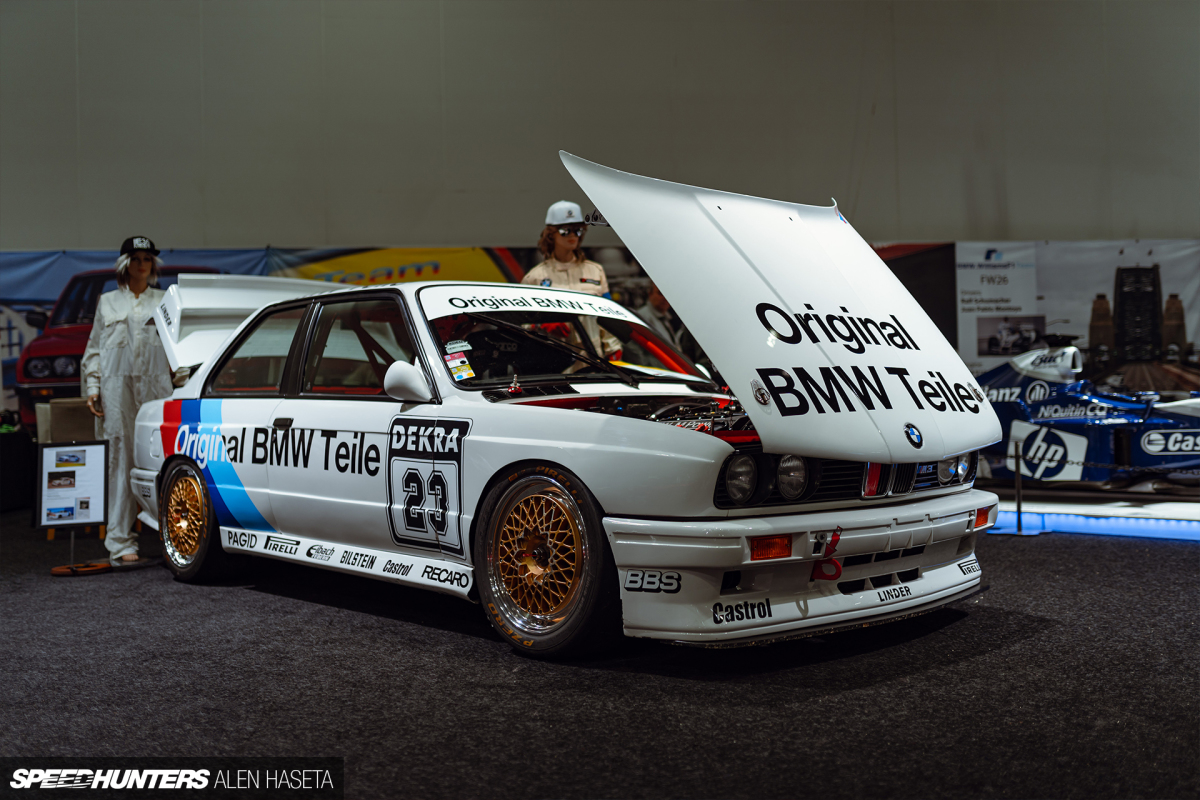 I envy anyone who was around to witness the DTM glory days. This BMW E30, which was driven by Altfrid Heger in period, is an absolute stunner.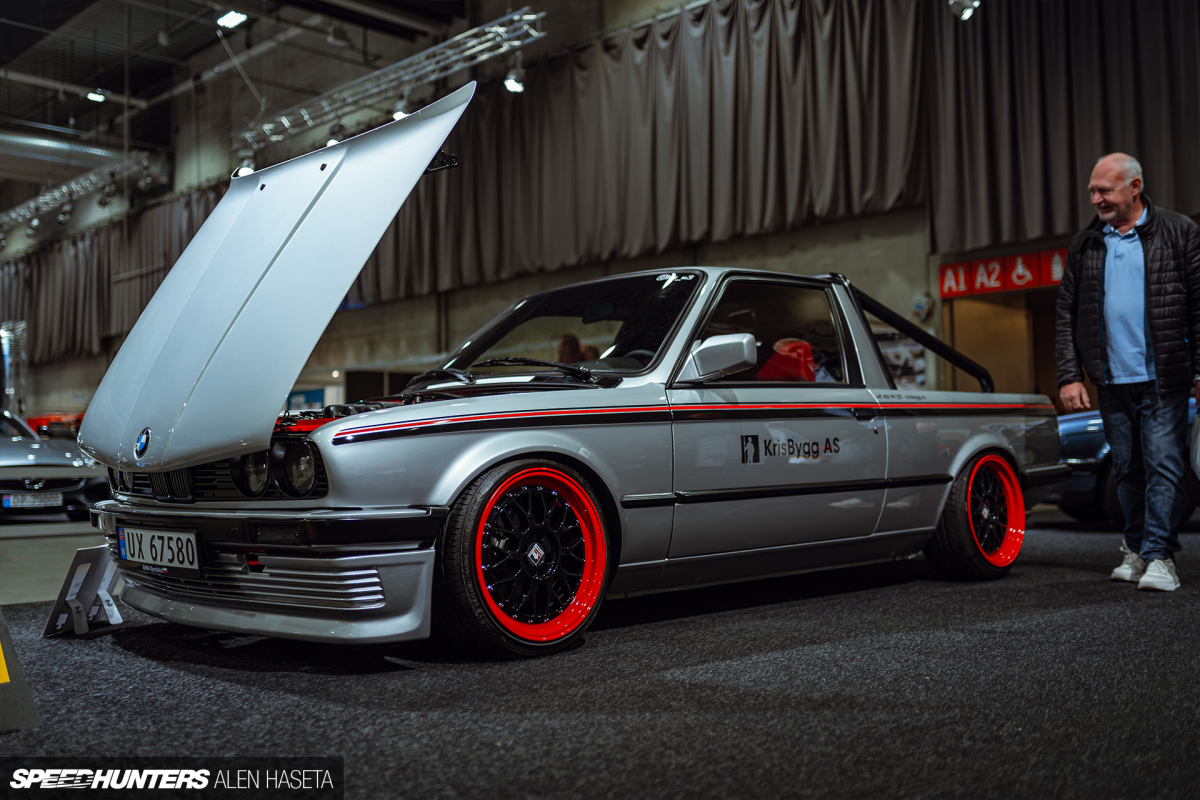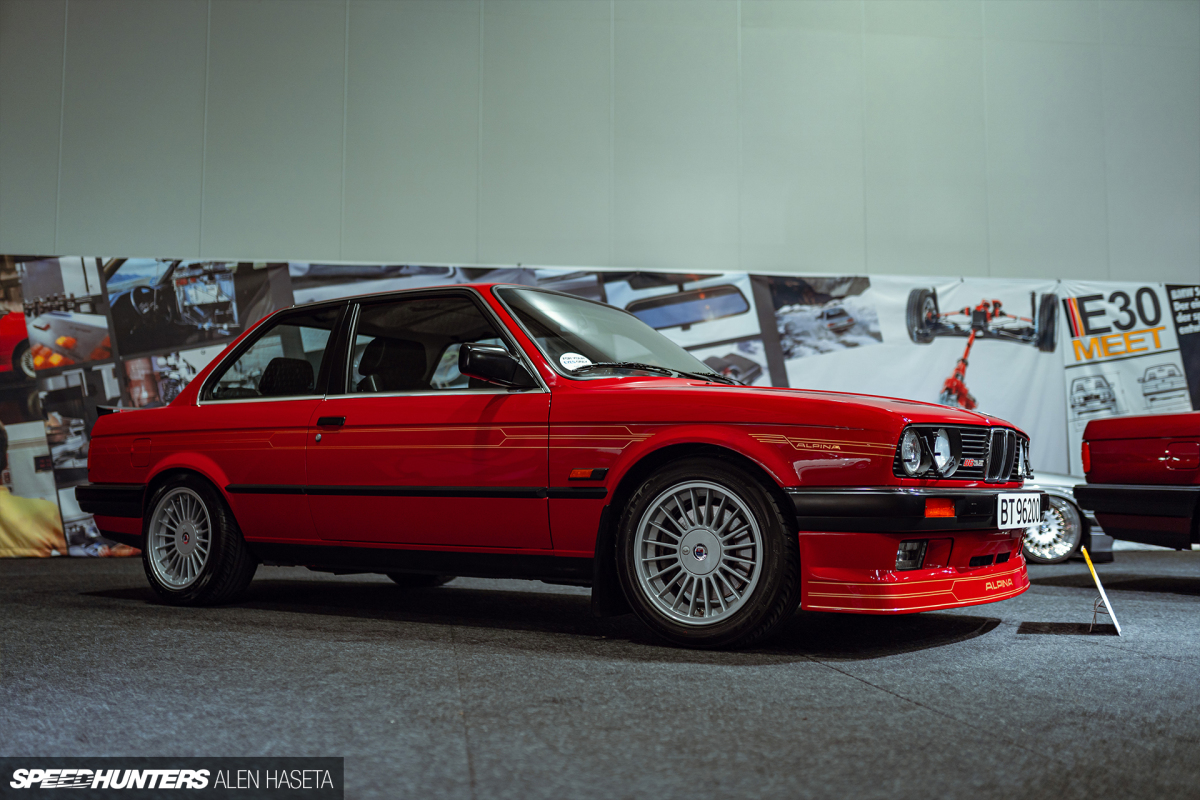 For BMW fans, the Oslo Motor Show never disappoints. The Bavarian brand is one of the most popular amongst Scandinavian car enthusiasts.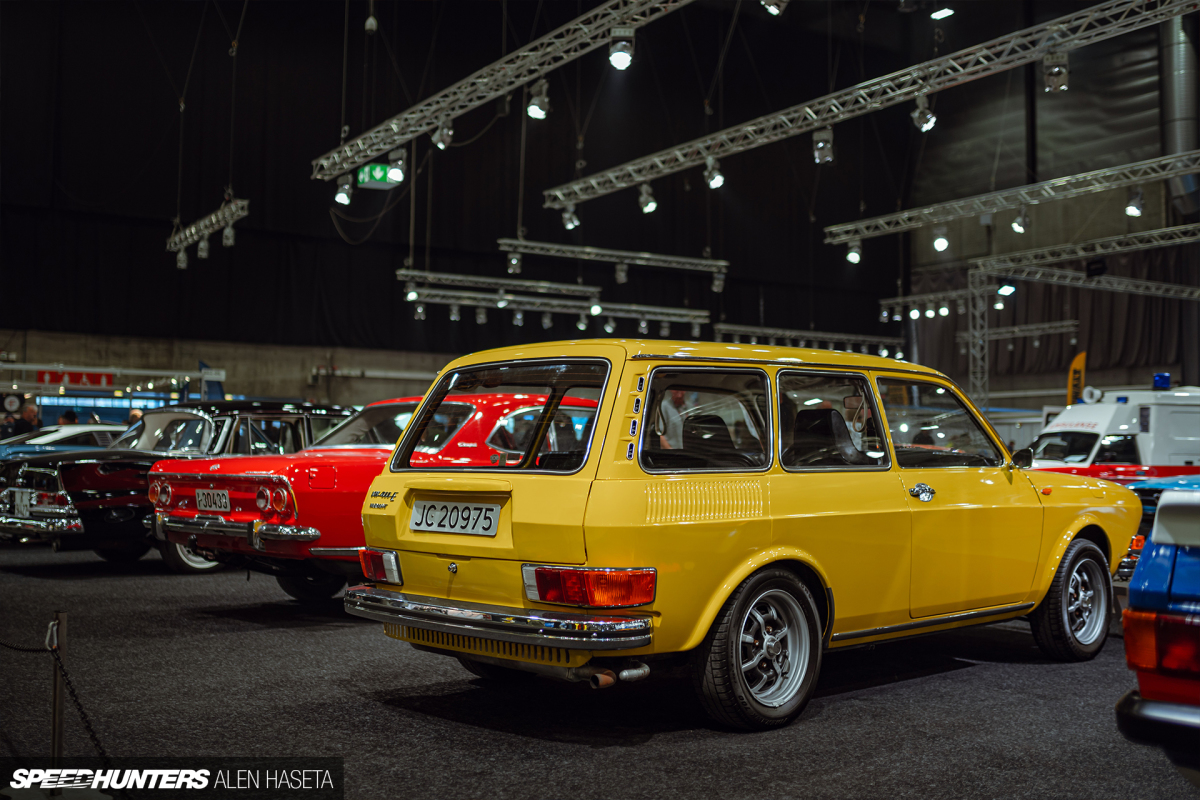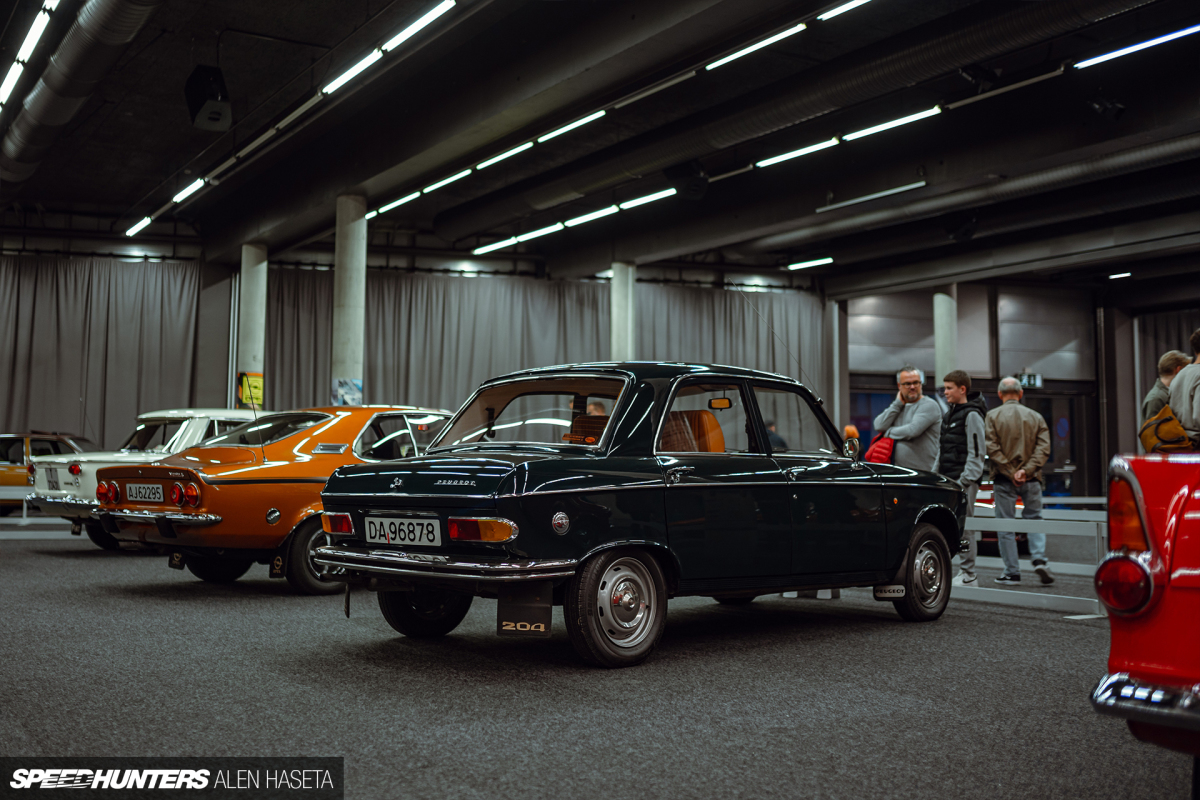 One thing that this show has more of than the famed Bilsport event at Elmia, is restored cars from the early '70s through late '80s. There's a hall dedicated to these time capsules, and it's always a treat to take a closer look at them.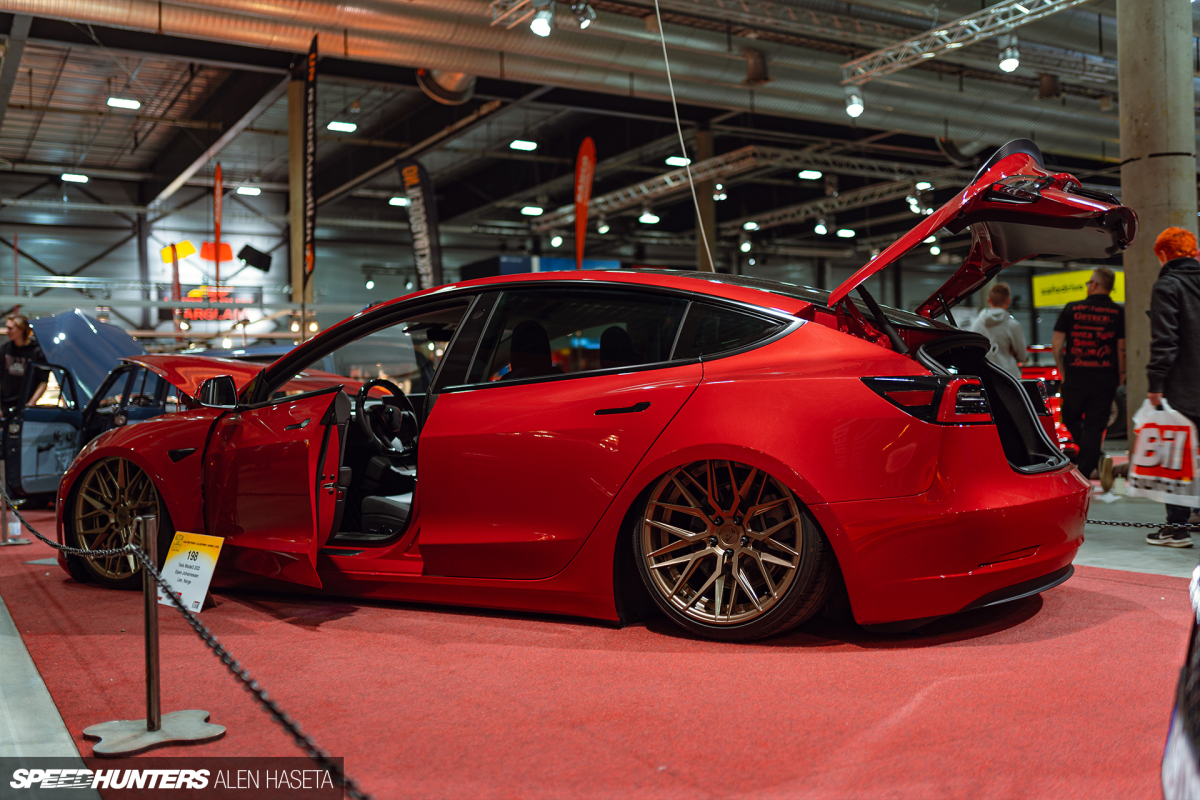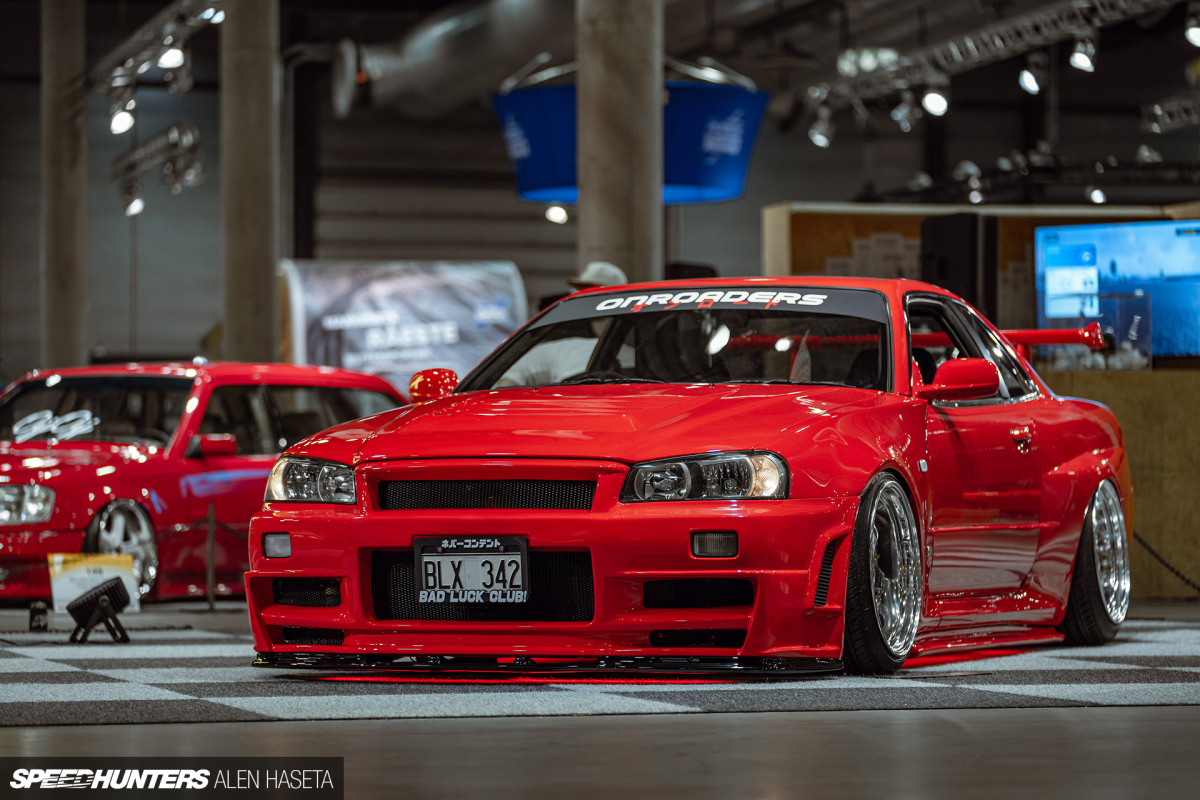 As it is everywhere else around the world, air suspension is now commonplace in Scandinavia's custom car scene, especially with late-model stance builds. I'm right at home in this world.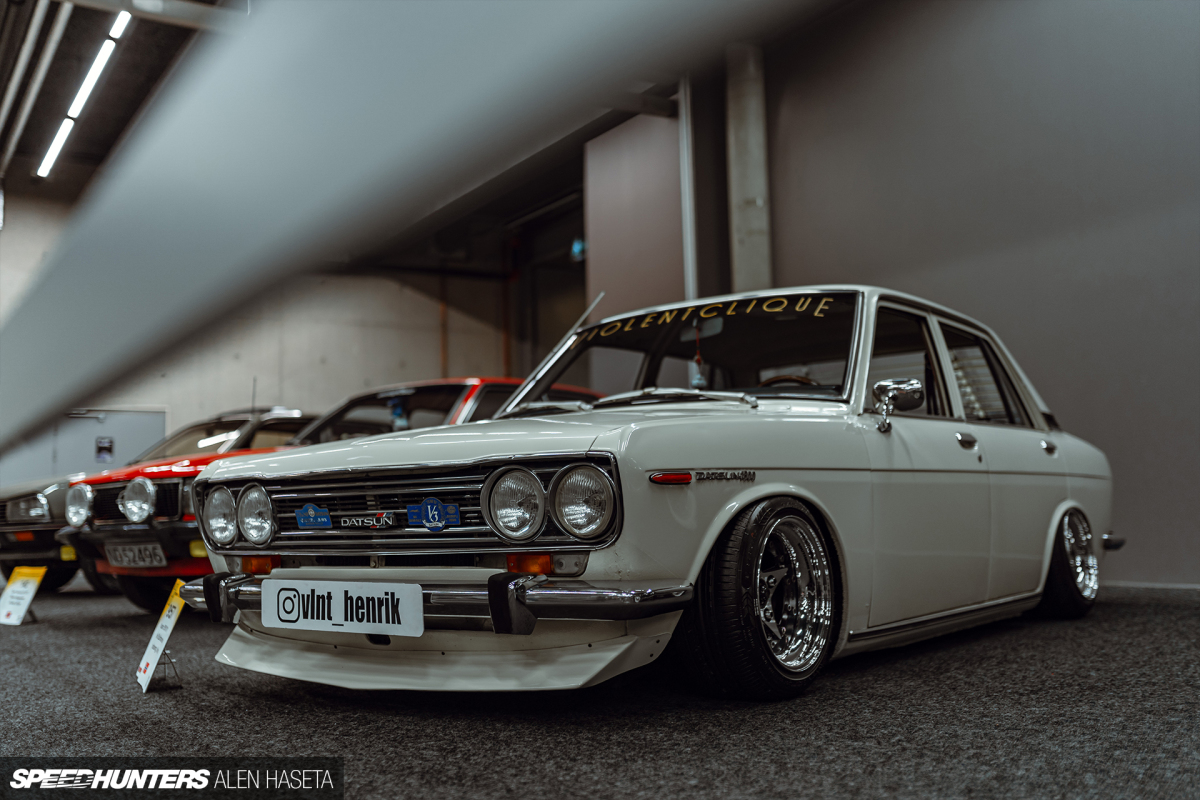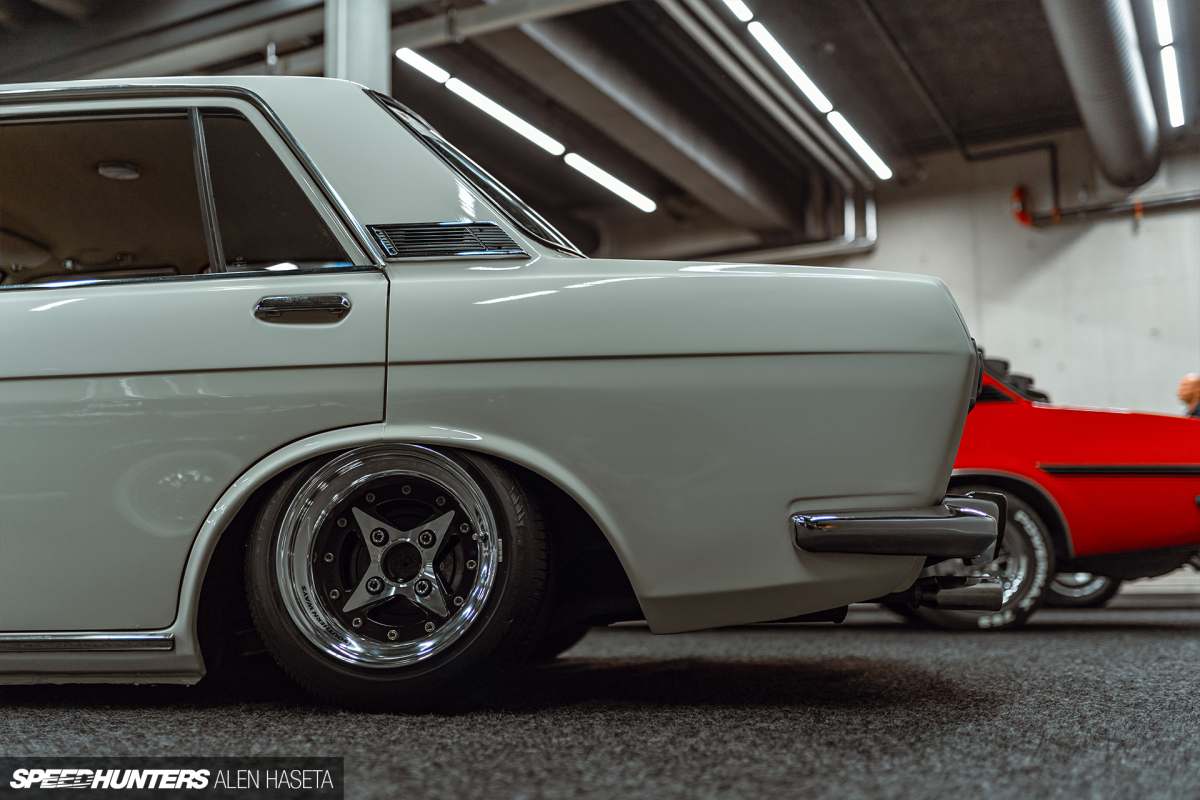 The stance scene has been my go-to since I got into photography and cars back in 2019. When laid eyes on Henrik Schonhowd's Datsun 510, I almost ran to the car for a closer look.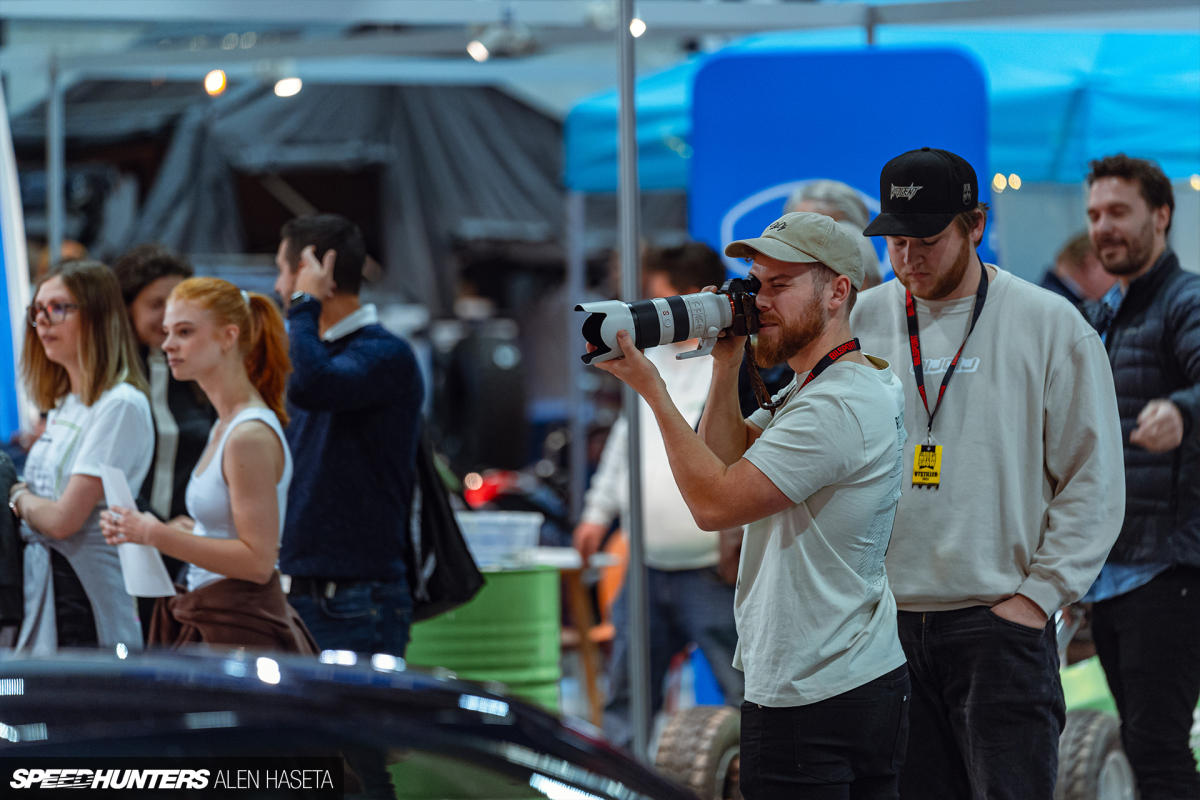 Going through all these images has only made me more keen to capture everything that Scandinavian car culture has offer, so I really can't wait until spring 2023 rolls around and everything starts to thaw out for summer.
In the meantime though, check out the massive gallery below for more from the Oslo Motor Show.
Alen Haseta
Instagram: hazetaa
Gallery