If I had the space, the money and a welder, I would save them all. I have none of the above, which is a shame because I'm getting dangerously good at spotting rotting old Japanese cars out of the corner of my eye. I'm not sure if it's quite a super power, but I'm hoping it will prove useful one of these days.
Continuing on my Junkhunting Japan series, in which I've already brought you the De-Evolution Of A Mitsubishi Lancer Evo I, today's offering is a three-course buffet of old Nissan Z-cars.
It was the grape juice purple colour of this S130 Fairlady Z (280ZX) that initially caught my eye. I pulled a u-turn and stealthily rolled up to the garage overflow yard it was parked in. Okay, so technically these cars are not abandoned, but I'm sure you'll agree that the decay is harrowing enough to warrant a quick nose around.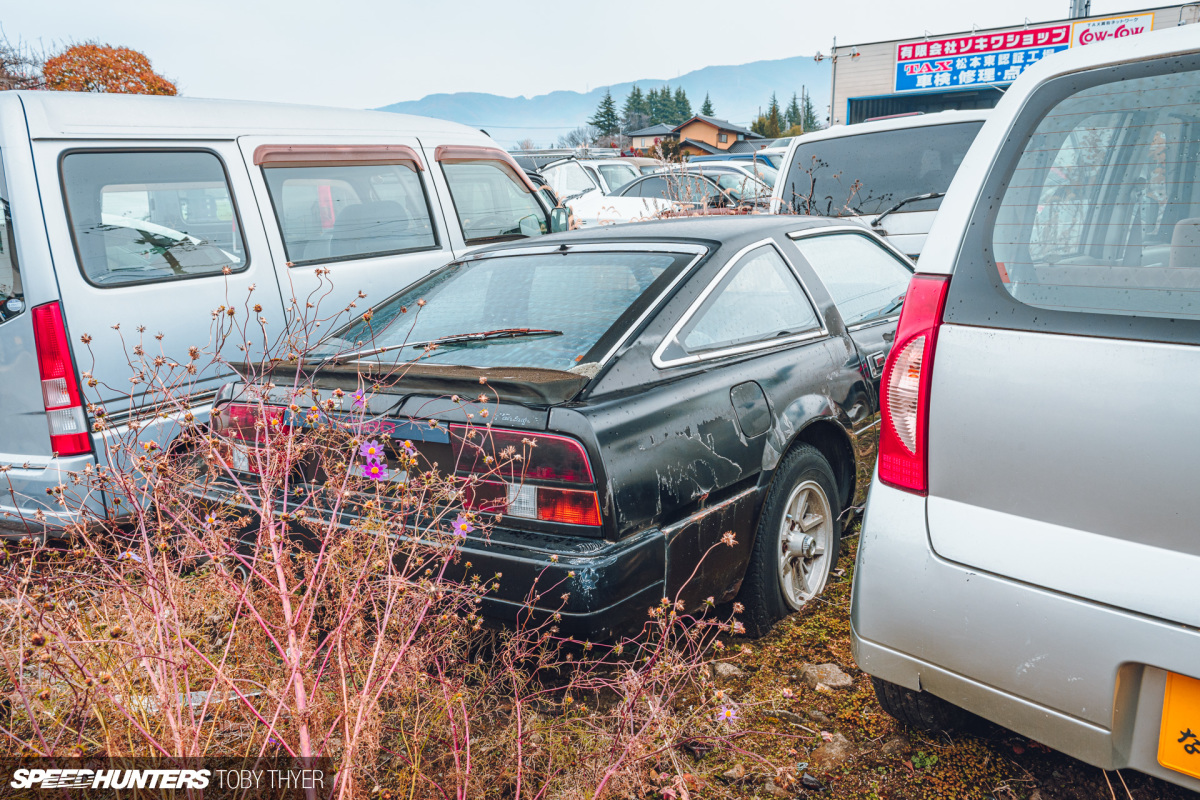 Not wanting to outstay my welcome, I did a quick walk through the yard to see what other piles of iron I could find returning to the earth, and tucked between two kei cars was this Z31 Fairlady (300ZX) Turbo. With only a few early signs of body rust in various places, this was in very salvageable condition.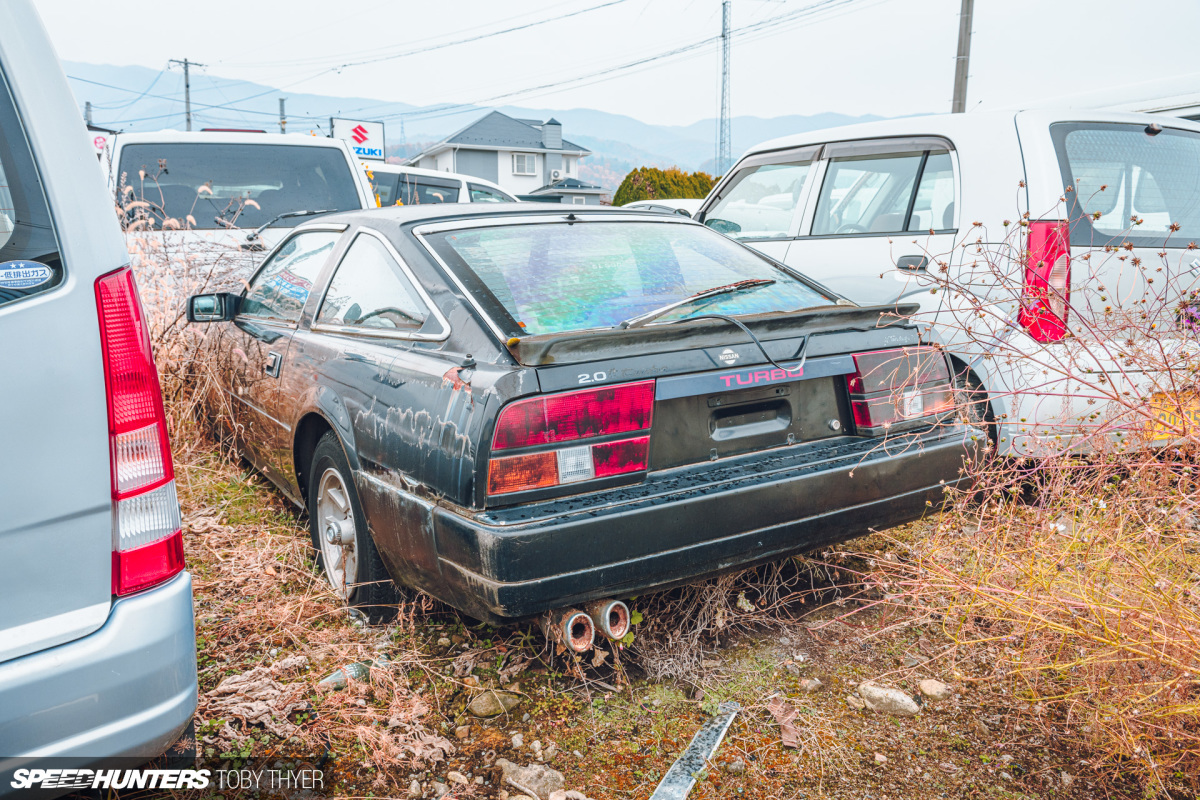 I'm guilty of spending far too much time looking at old dilapidated cars and dreaming about full nut and bolt restorations in my fantasy workshop, so I know all too well what kind of money these restoration-base cars are going for. Porsche 911s, BMW 635s and Z-cars are all on my watch list, and I can tell you, even prices for non-running rust buckets are ridiculous in Japan these days.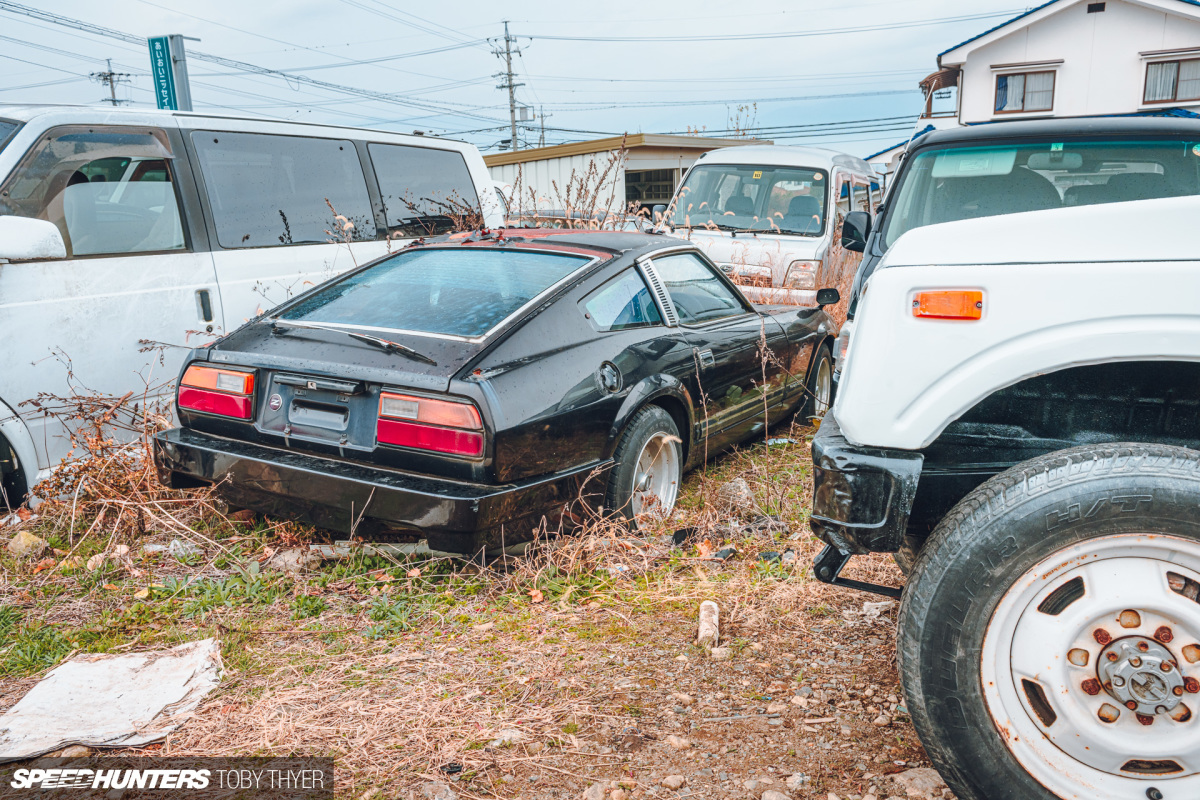 So why are these cars being left out in the elements with seemingly no regard for their value? It's happening all over Japan and nobody really has a single definitive answer.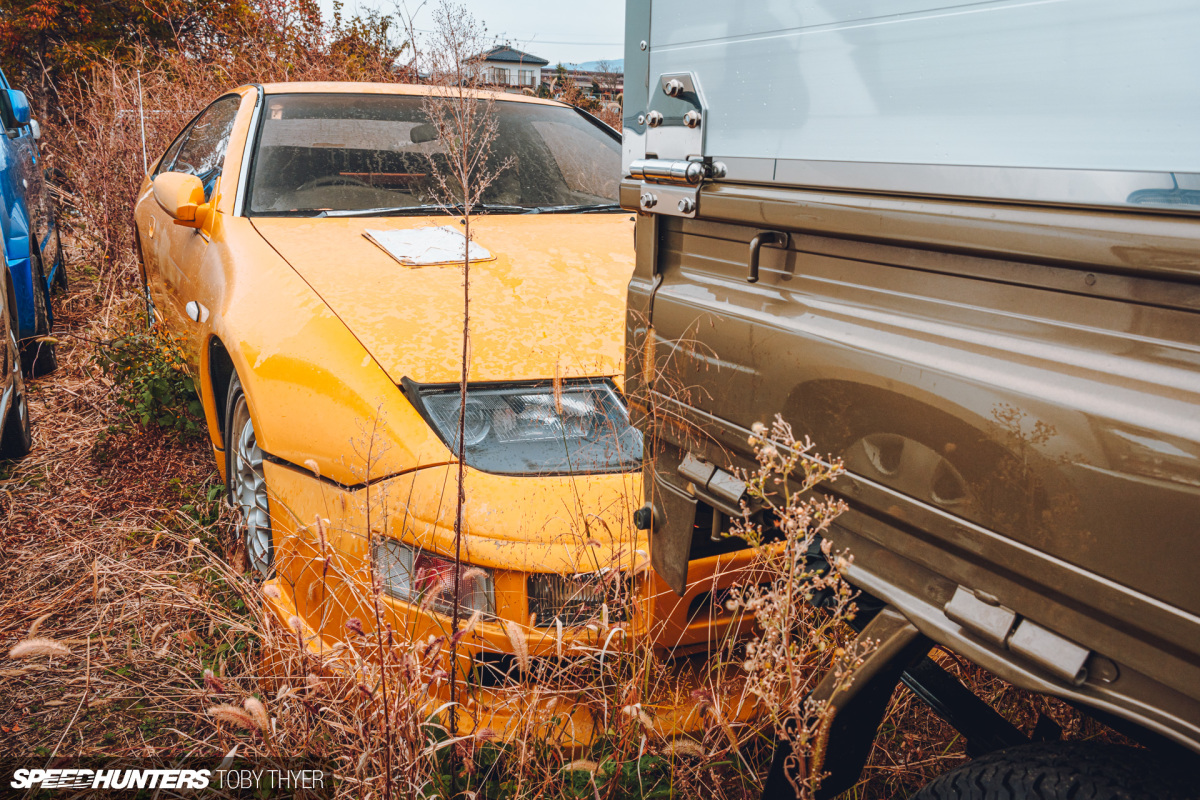 Firstly, the Japanese don't see JDM cars the same was as foreigners do. The exotic allure just isn't there. There was a time when these Z32 Fairlady 300ZXs and cars like the Skyline GT-R were just seen as cheap, fast fun. So for some mechanics in their 40s or 50s, this isn't potential street cred, it's just a relic taking up space.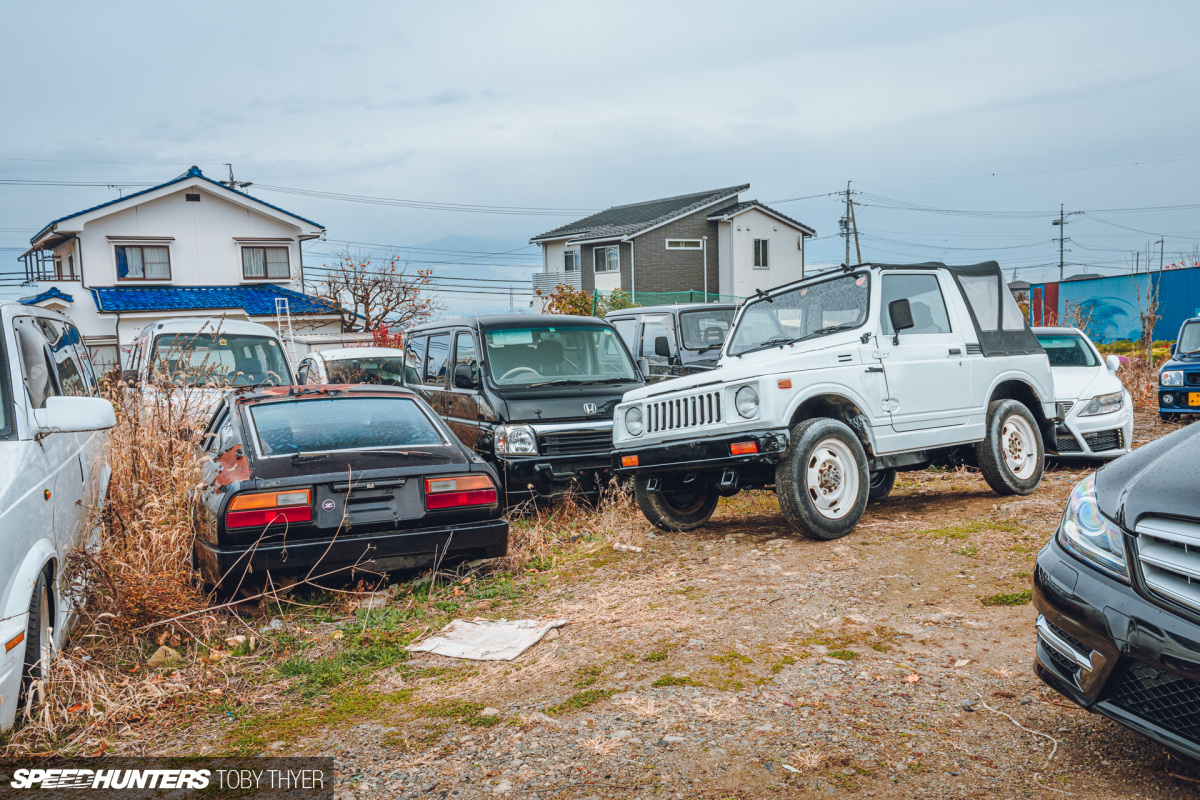 'So why not sell them?' I hear you ask. Well, that's a good question. I've asked the same question many times, and the simple answer is that deregistering and selling these cars takes too much time and effort, and people just can't be bothered. Or maybe time just gets the better of them.
'But it's a waste letting these cars just rot away.' Tell me about it…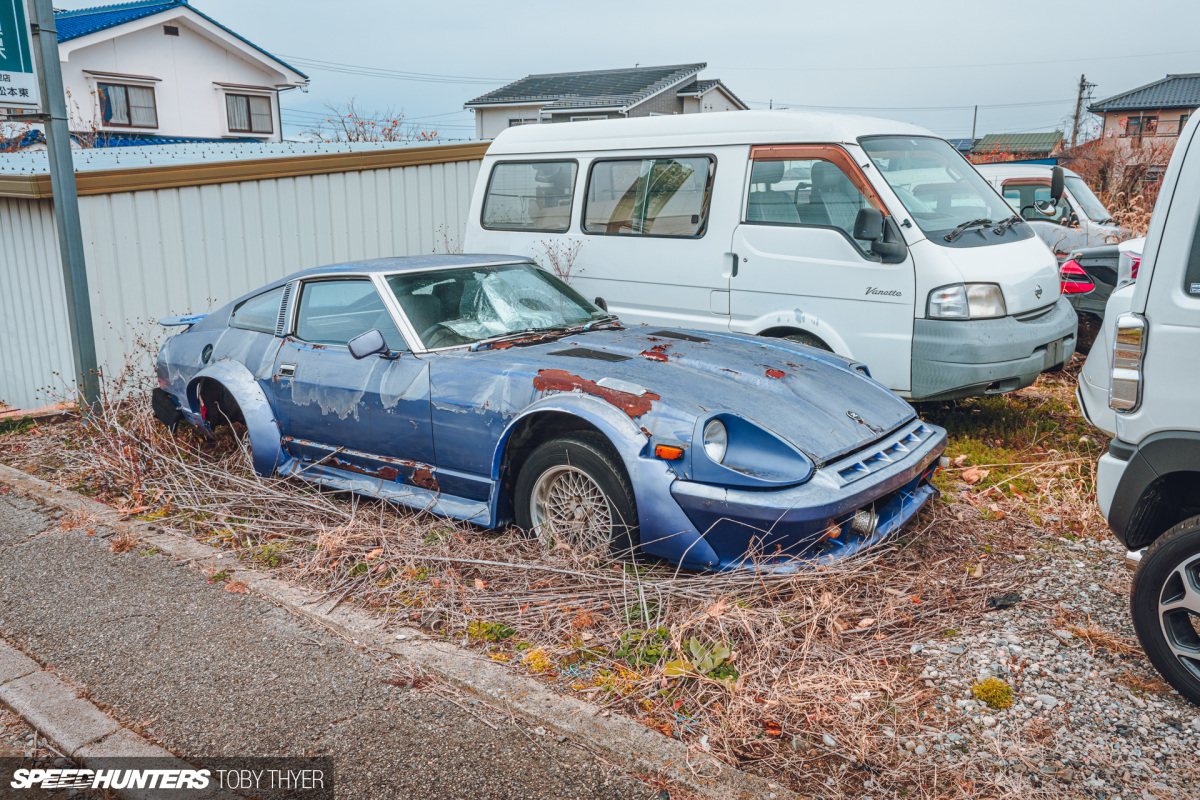 You and I can both see the potential in this S130. Sure, it's a car that has obviously lived, but what stories it could tell if you stripped it back to bare metal, massaged those big arches back into shape and laid down some fresh purple paint.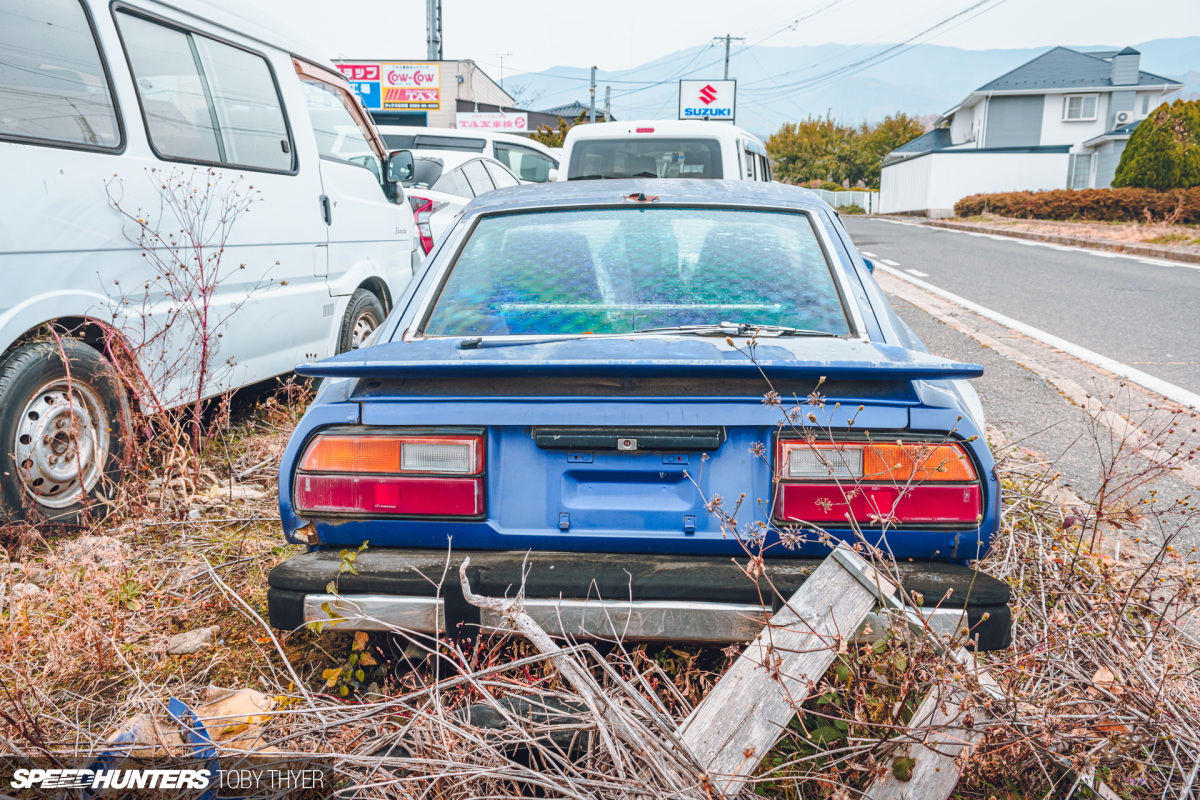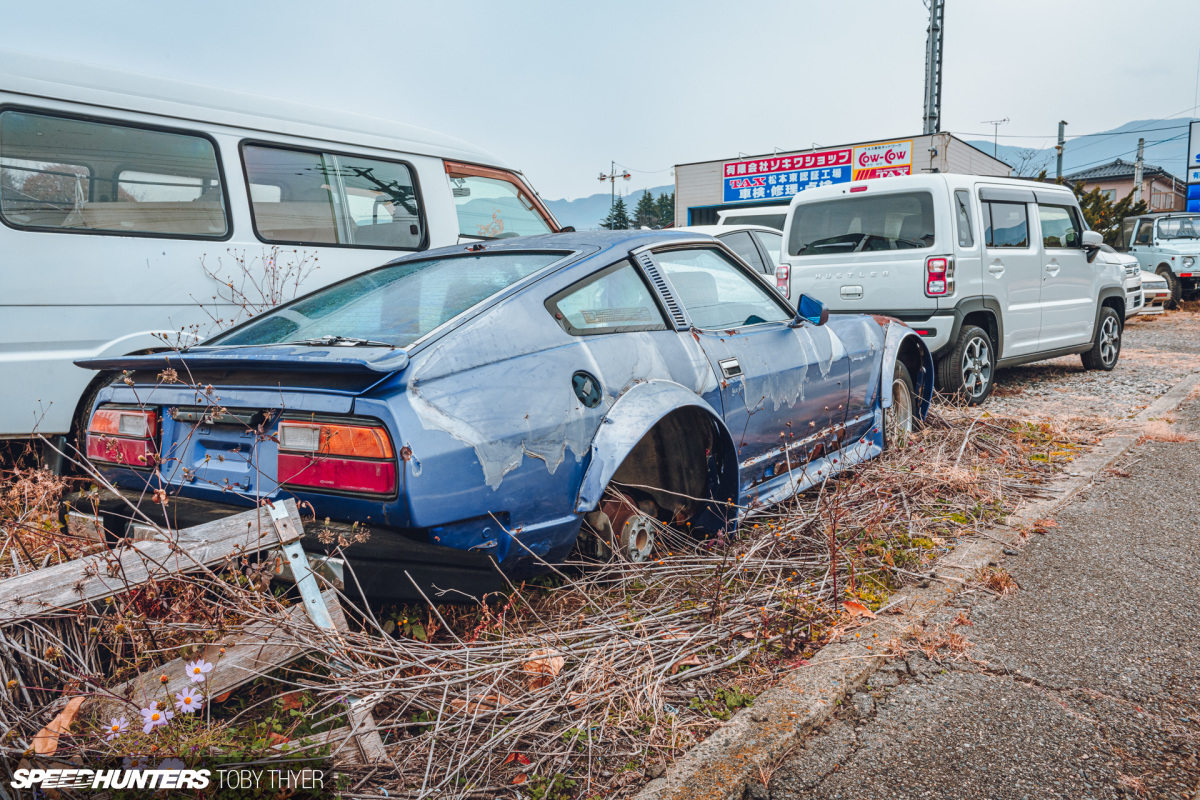 There's so much to love about this car, from the ghetto mismatched body kit using what is possibly a very early Trust front bumper, to the flexible silver ducting acting as an intake. Not to mention that colour. It was probably never a show car, but you can imagine this Nissan having some charisma.
Side note: This style of front bumper (VeilSide also had their own version of it) was used on a number of tuned-up Z-cars that competed at Option magazine's top speed trial events at the Yatabe banked oval test circuit in the 1980s, where some hit speeds of 280km/h.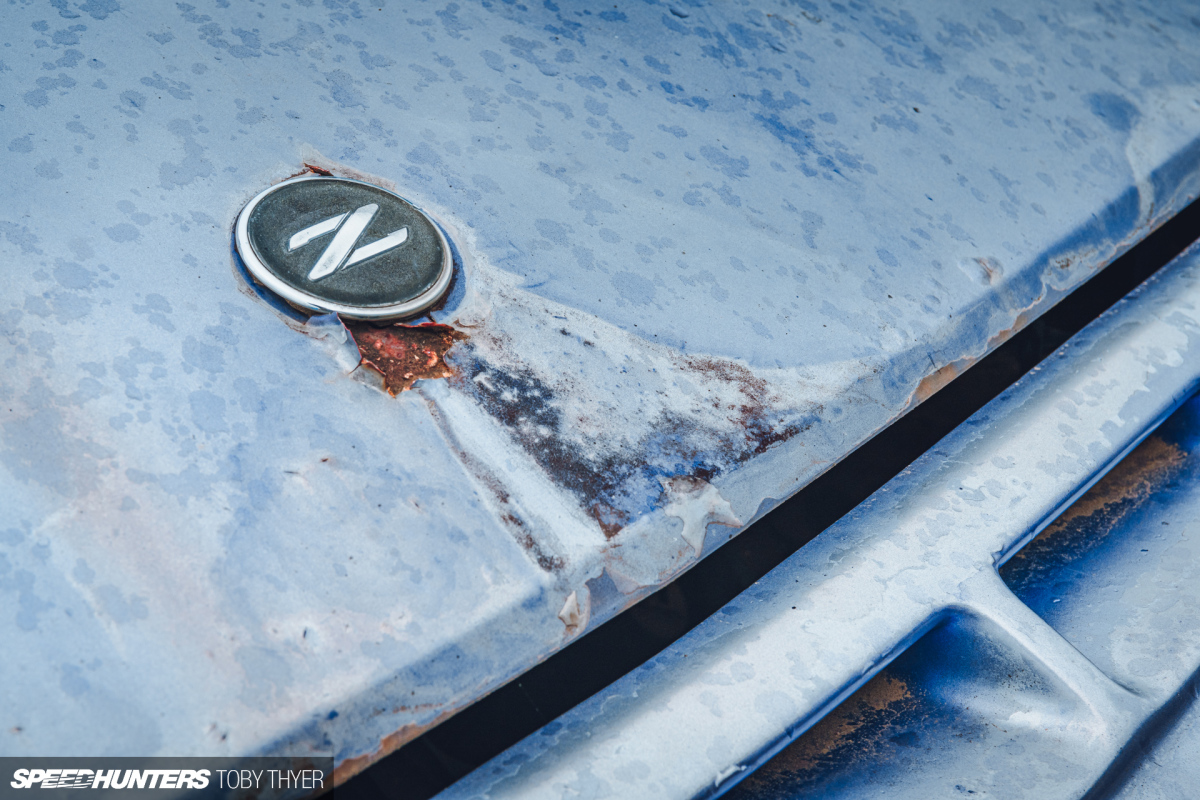 Unfortunately, there's not much that can be done in terms of rescuing these old JDM cars from their deathbeds. All we can do is hope and pray that one day the owners will make the effort to list them on Yahoo! Auctions for people like me to browse and dream about that next big restoration project.
Stay tuned for more Junkhunting Japan…
Toby Thyer
Instagram _tobinsta_
tobythyer.co.uk