Planning
What matters to you in a car? This is a question I ask of myself often, especially when considering how to spend my money modifying Project 345.
Ultimately what I value is the driving experience, the feedback the car gives me, and how it feels as you approach its limits. Further, the types of driving I most enjoy are tight, low- to mid-speed backroads and momentum track driving. Basically, I just want to have fun and be engaged while I'm in the car, and I don't need a lot of horsepower to accomplish this. While there are plenty of options that could satisfy these goals, my US-spec E36 BMW M3 sedan has always been the perfect vehicle for me to realize all of these criteria I value most in a car.
I also want something that makes me smile when I look back at it, and for me this Hellrot E36 — despite its peeling clear-coat and other period-appropriate flaws — checks all of these boxes. I appreciate that your mileage may vary.
So, with my KW Variant 3 coilovers installed in Project 345, my tie rods replaced and my alignment set thanks to Trackspec Autosports, there was just one thing left to do: take it for a drive.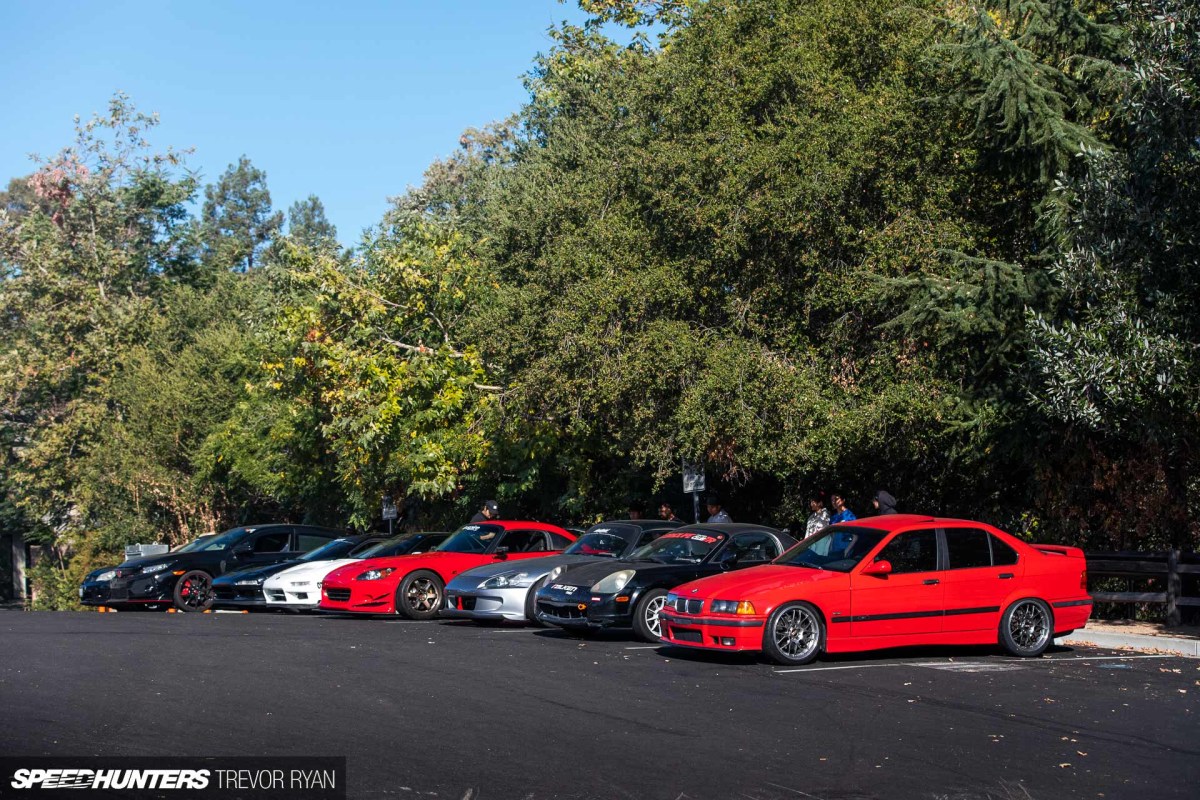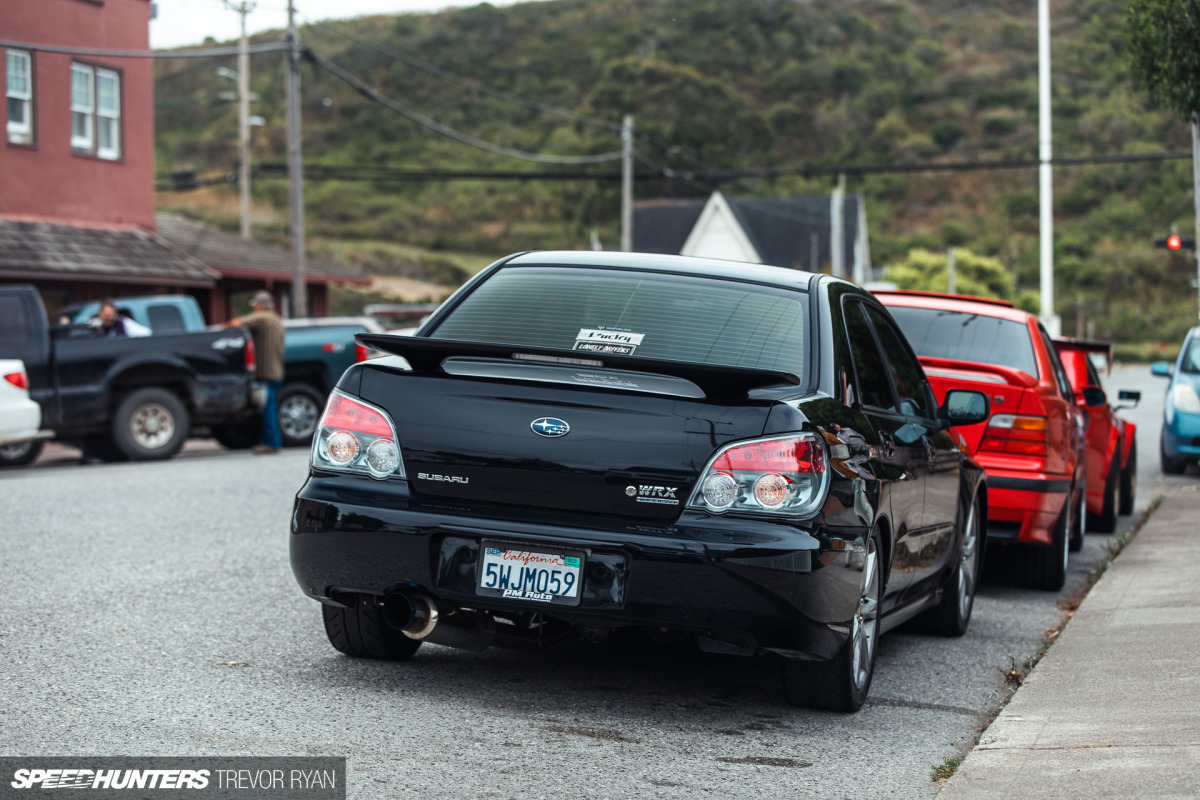 And the best way to do this, by far, is with good company.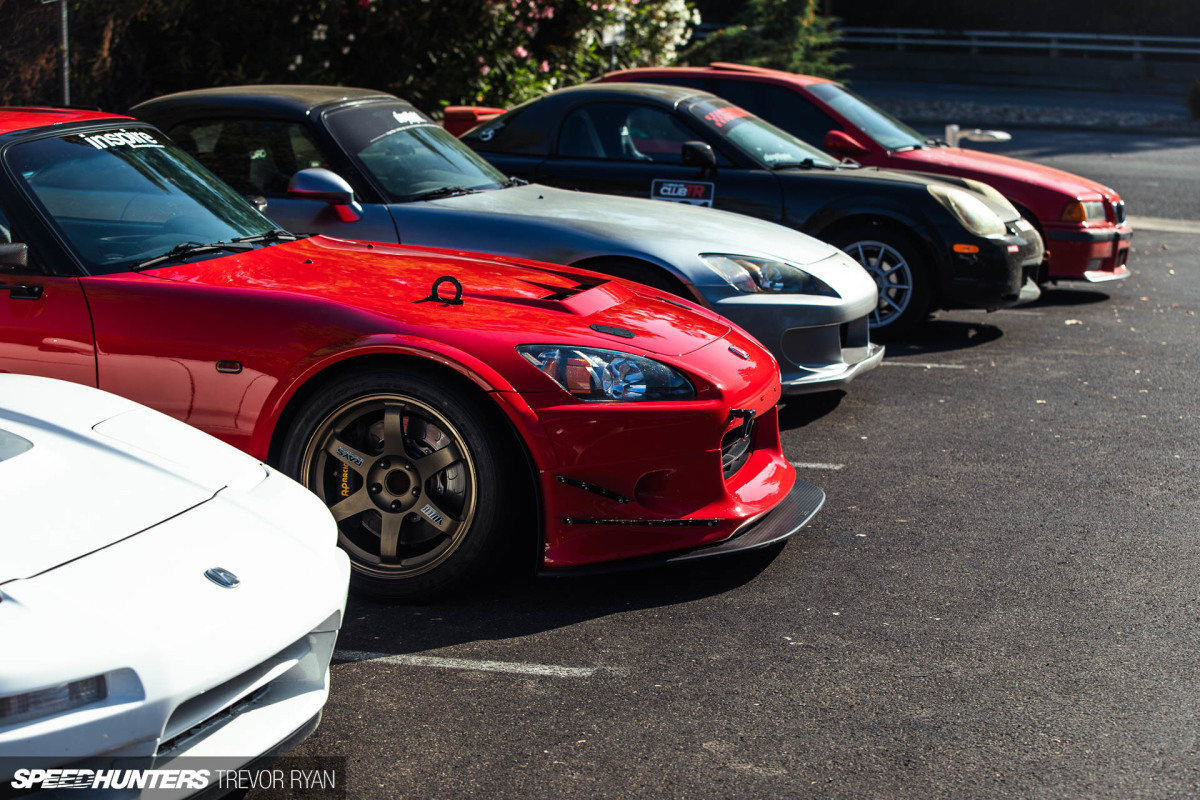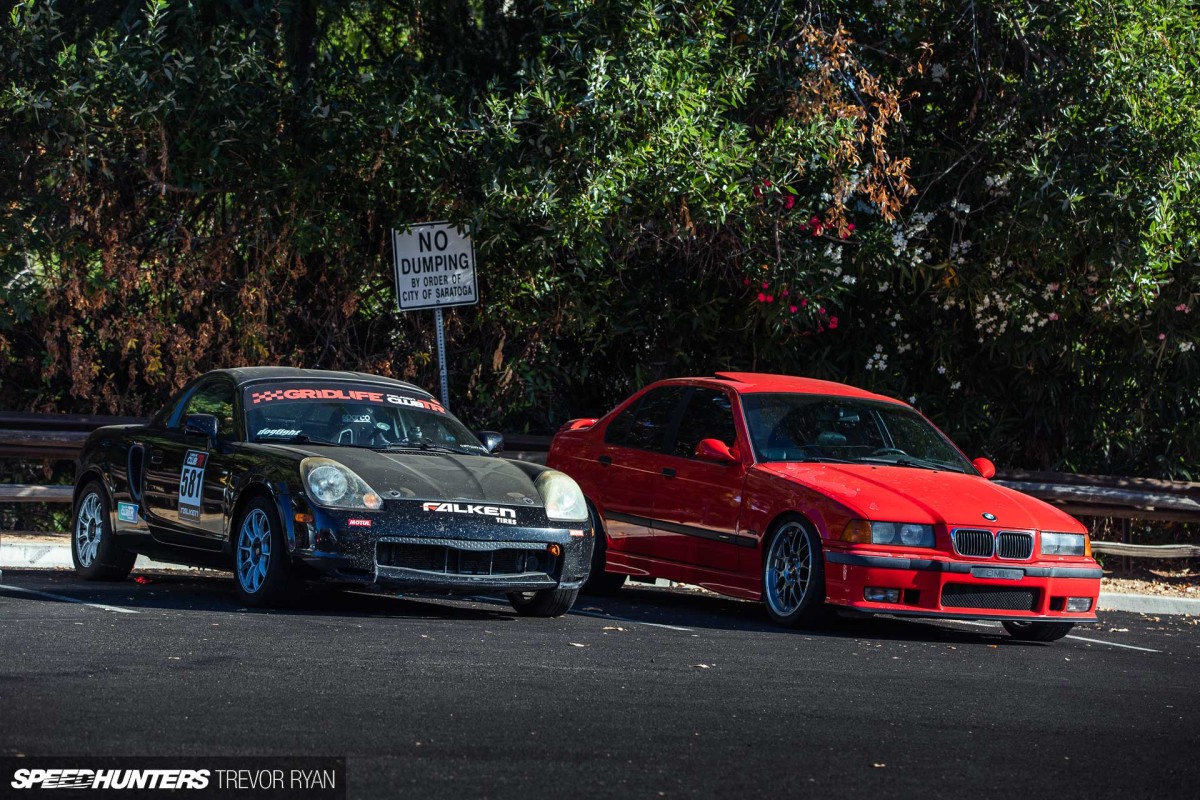 A few weekends back, some friends got a nice group of similarly-minded owners and their cars together. They all see track time — some more than others, and mine probably the least — but are still driven regularly on the road, too. On the road, the chassis of my M3 always felt incredibly intuitive, with great feedback and stability regardless of my tires or the conditions.
I never drove it incredibly hard, though, but then over the course of a couple track days this changed. On track, the shortcomings of my tired suspension became clear. It was okay, but it wasn't as good as I expected. Softer and looser than it needed to be, the suspension muddled the sharpness and balance of what I knew my E36 could be.
The above photos should speak for themselves, and looking at the old parts side-by-side with the new, I'm sure you can already feel the difference yourself.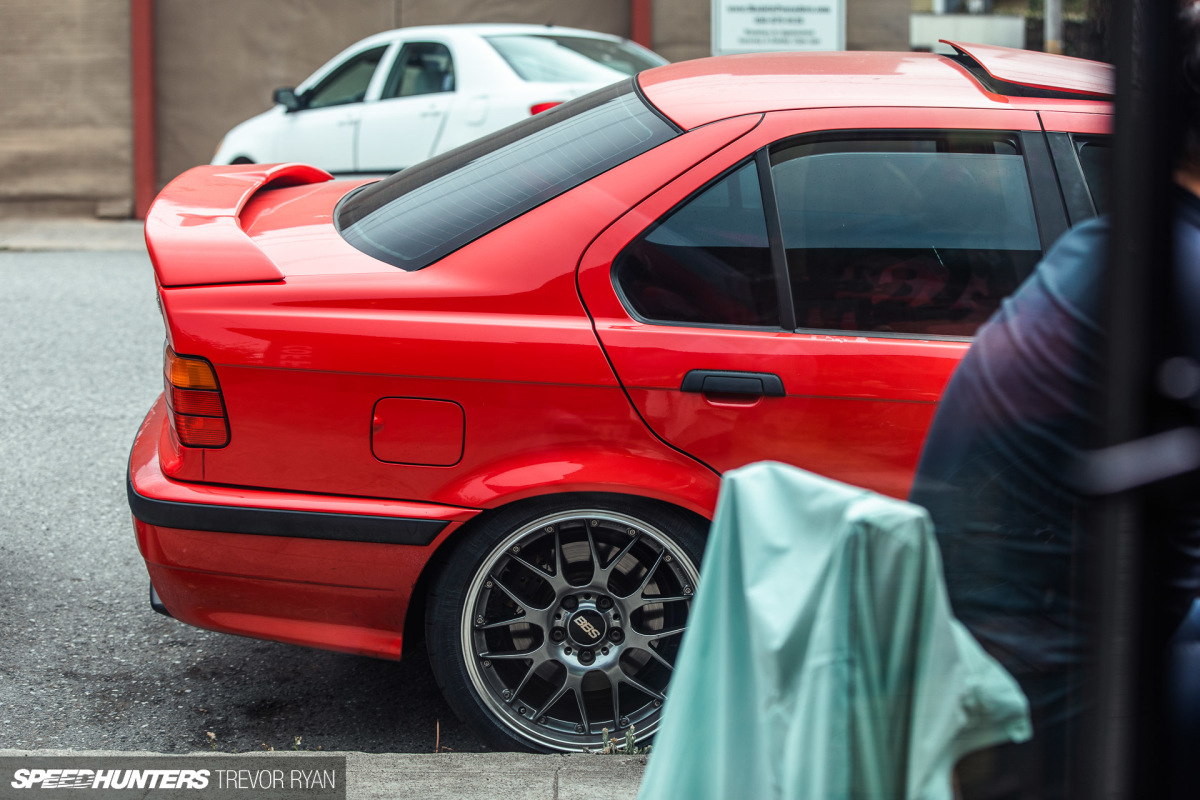 Plus, the old setup rubbed in the rear with 255s when loading the suspension or driving on a bumpy road. The car would occasionally bottom out, it was somewhat bouncy, and in retrospect it wasn't always entirely predictable as you approached the edge. Still, in my naivety I thought it was relatively good.
To be fair, it was always fun to drive and it was pretty comfortable. Basically, it was what it was: an E36 M3 with 160,000 miles.
Execution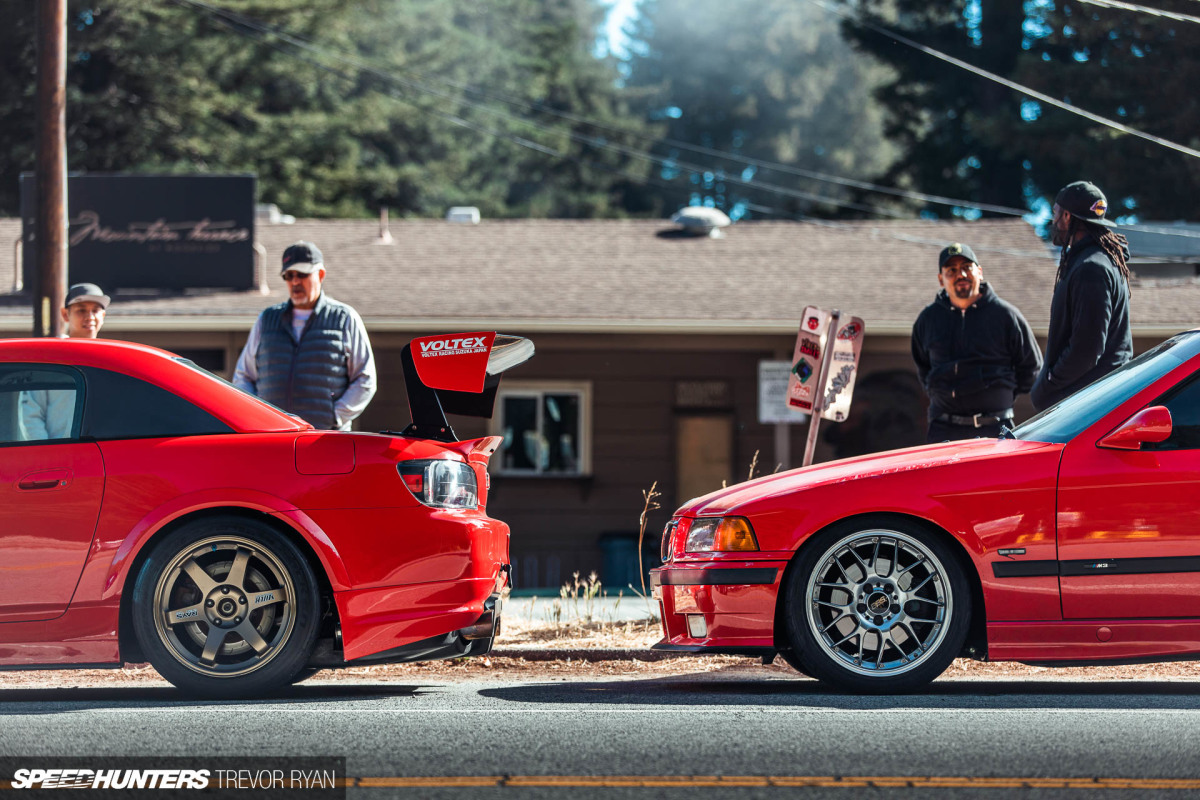 One of my top priorities with Project 345 is not to ruin it on the street, and I'll be honest that I was a bit worried about this when planning and installing these upgrades. In particular, I thought my solid differential bushings would take it a step too far and take away from the experience when I wasn't driving it on a smooth race track.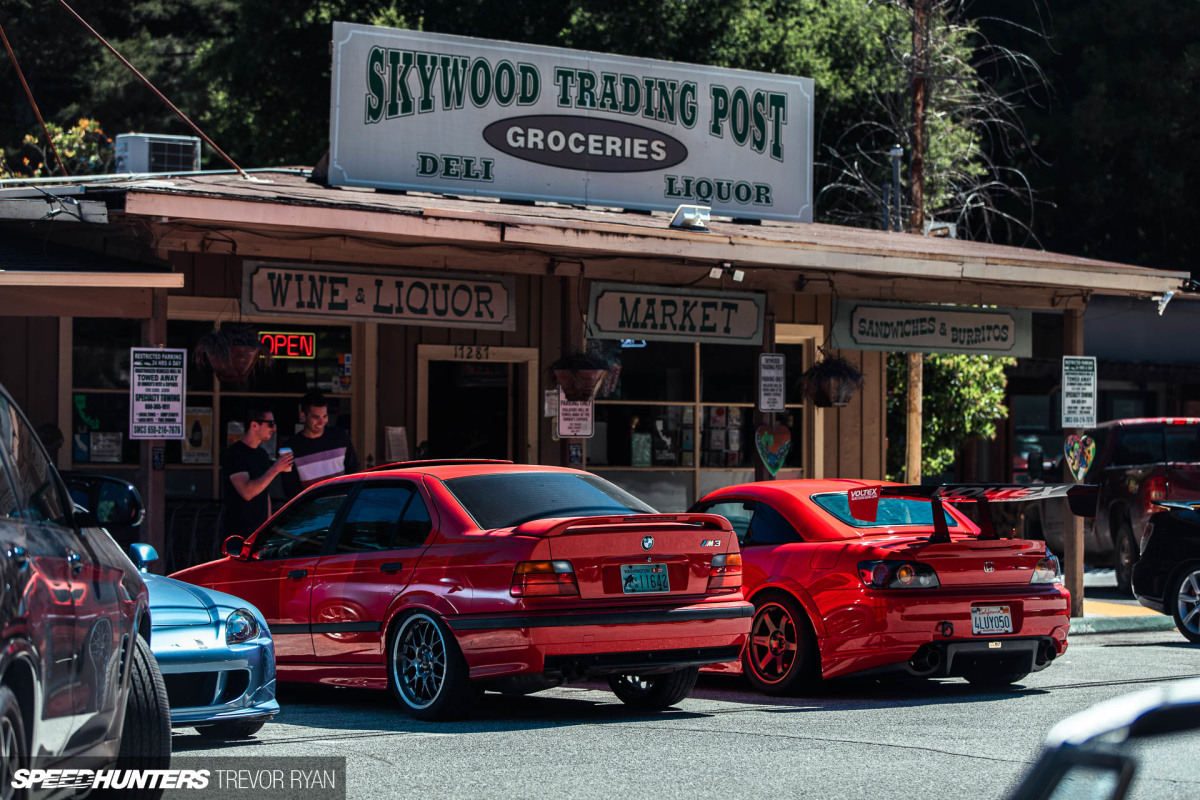 It turns out that I had nothing to worry about. Once the KWs were installed and the supporting work was completed, everything changed. It was like a new car. I found myself looking for excuses to take the M3 out again, just like when I originally bought the car in 2019. I would go for drives whether my friends could make it or not. I'd take two hours of winding redwood backroads instead of a 45-minute cruise down the highway. I just wanted to use it.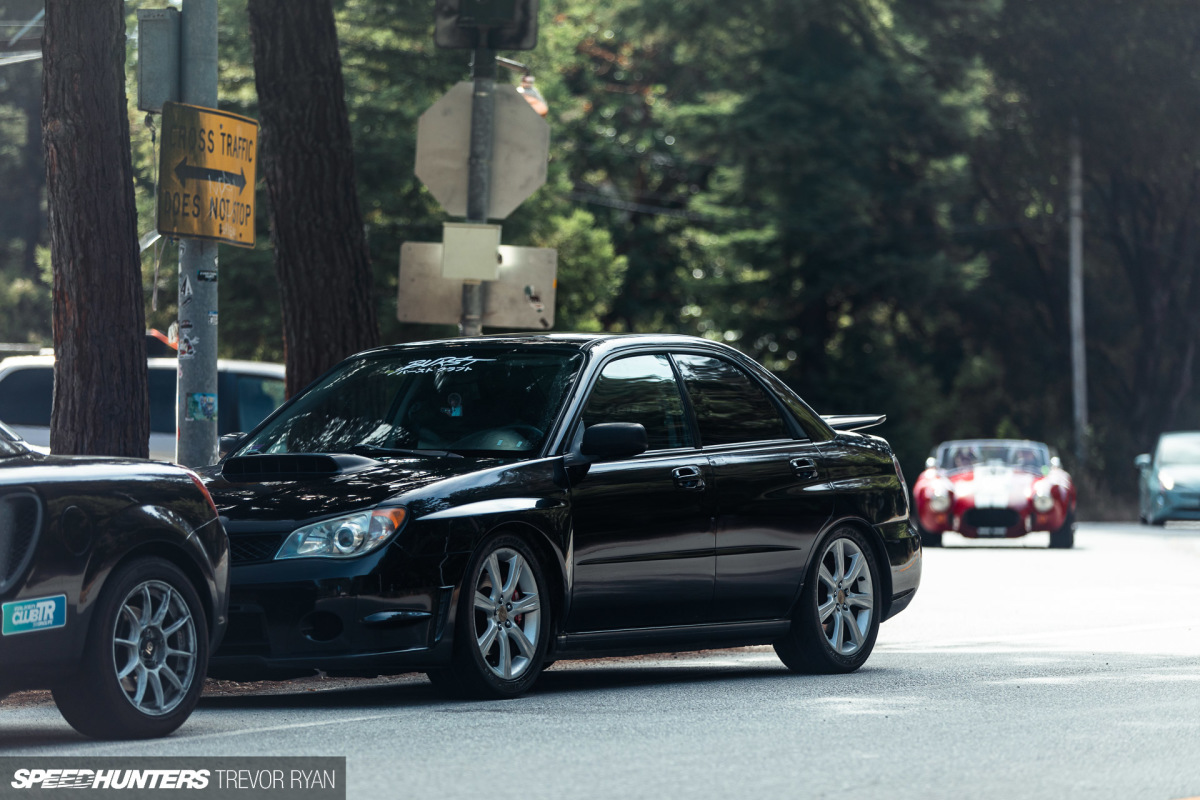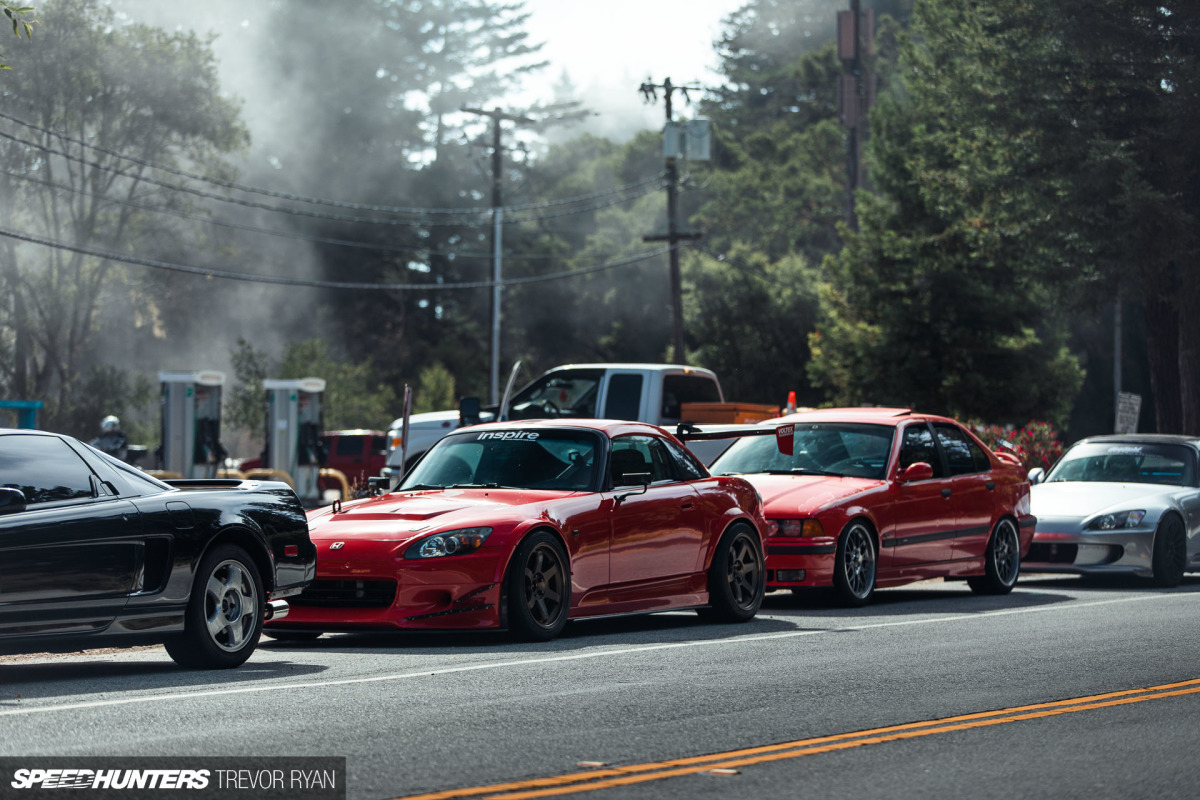 I knew the fresh suspension would be good, but I didn't realize what I was missing out on for all those miles I'd had the car. Despite being lower (especially up front), and with stiffer bushings and solid differential mounts, the car was far more comfortable on the street with KW's progressive springs.
This was true even on the shoddy highways around the Bay Area, though since investing in getting the car set up I will say I've been been extra-aware to avoid any particularly bad potholes. More to the point, on tight, winding backroads the car felt so much more stable and planted than it ever was, especially over uneven pavement.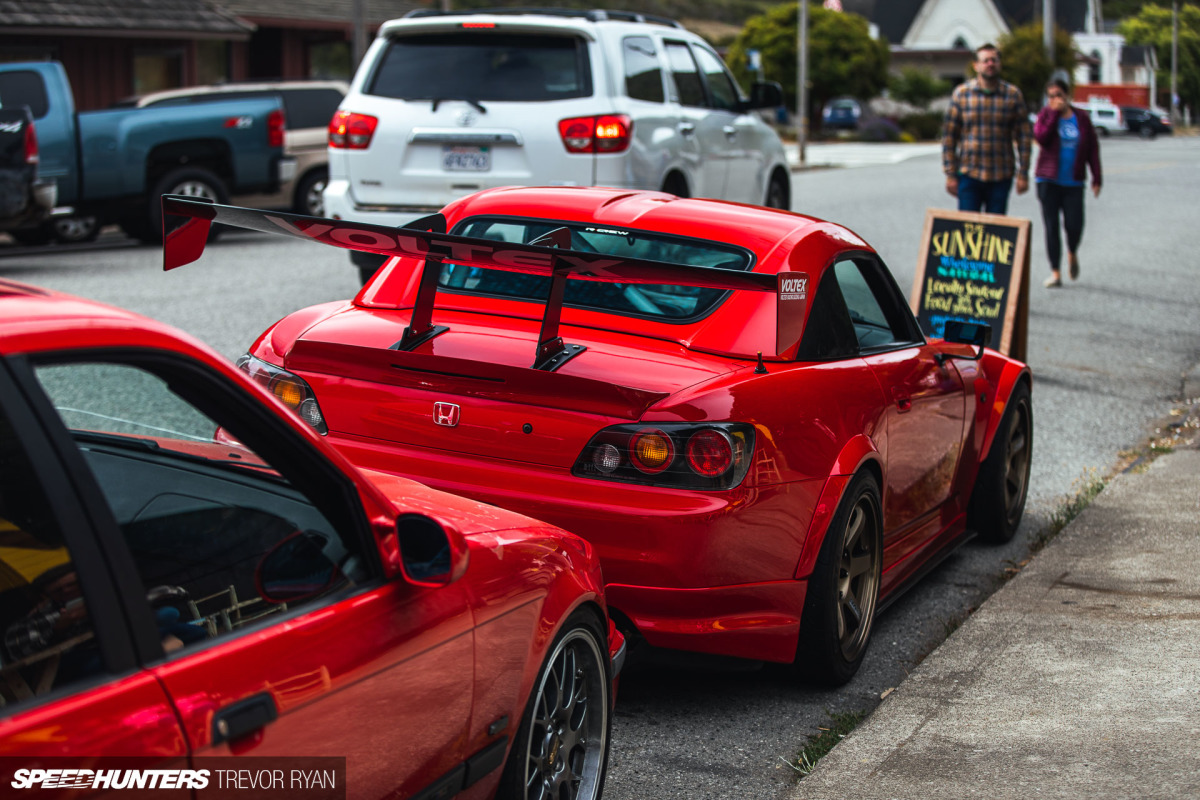 I also got the opportunity to drive my friend Tony Pham's S2000 track car, which frankly put my chassis to shame. Tony has been doing this a long time, and his car is tuned to perfection. His setup is a lot more track-oriented than mine, but on the mostly smooth roads we were driving it felt unreal. More importantly, it was a great reference point to drive the Honda back-to-back with my BMW.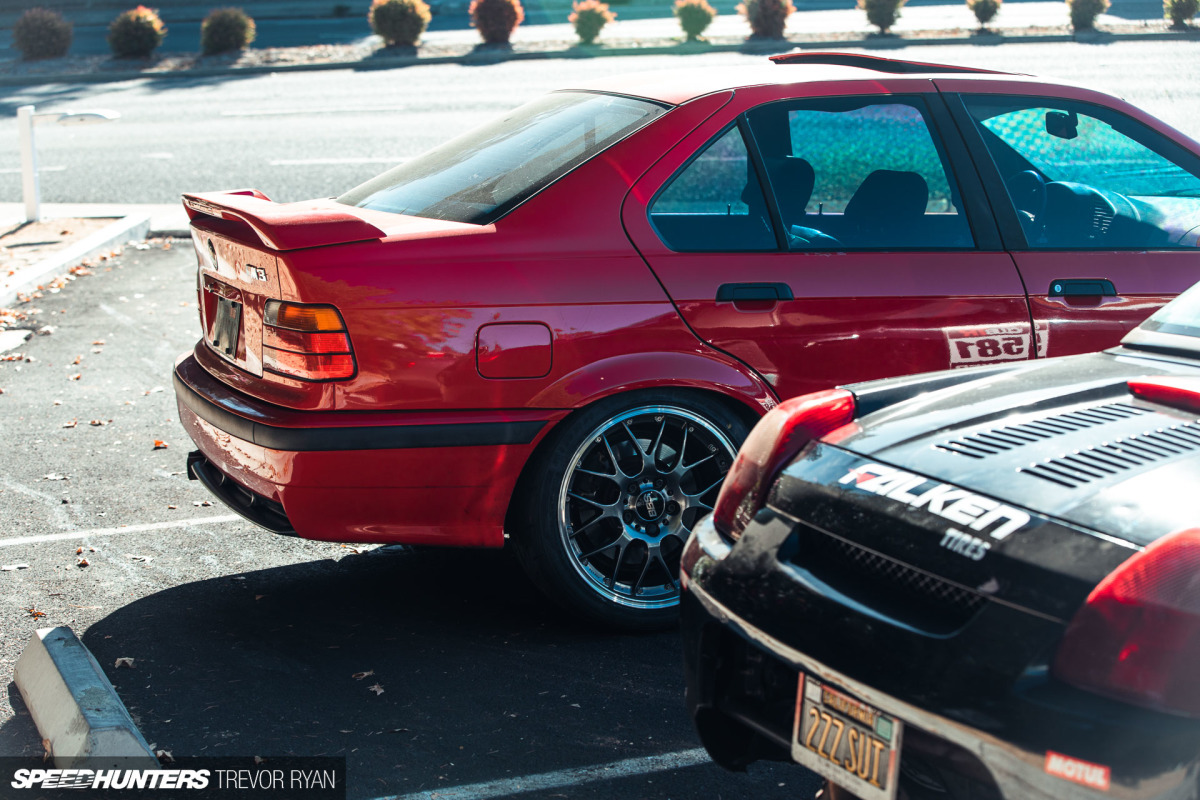 My suspension is over-damped and needs some adjustment, and my brakes are soft, to name a couple items that'll soon need rectifying.
In the meantime though, you'll find me adding miles on the mountain. Actually, you won't, because at the end of this particular day I had the most E36 experience ever. But I don't want to end on a negative note here, so just pretend you didn't read that…
Trevor Ryan
Instagram: trevornotryan
tyrphoto.com
Another Day In The Bay