I was hit with a wave of nostalgia upon seeing our new Skoda Superb in this shade of white. It was remarkably similar to my VW Arteon that I had in Dubai.
BHPian Nair.V8 recently shared this with other enthusiasts.
Prelude
After residing in the 'dream city' of Dubai for over 5 years, my transition back to Mumbai was an unexpected one. The negative impact of COVID on our business meant that we had to temporarily shut down our Dubai operations in early 2021 and in the process, I ended up parting with my beloved Volkswagen Arteon. Selling the Arteon after merely a year of ownership had left a gaping void in my heart, it was quite simply the best car I had ever owned. Apart from this, never did I imagine that re-adjusting to Mumbai would be so hard, Dubai's world-class road infrastructure and car culture had truly spoilt me.
Back in Mumbai, our trusty duo, a 2012 Suzuki Swift ZXi and a 2012 Skoda Superb TSi continued to serve my family well. Despite doubts over the Superb's long-term reliability, we continued to keep this car far longer than planned. I recently uploaded a brief post regarding our rather pleasant ownership experience with the B6 Superb.
The need for change
Ever since my return to Mumbai, I felt the urge to get our Superb replaced with something new and thus began our quest for the 'ideal upgrade'. With a budget of 25L to 55L (on road cost) for the Superb's replacement, we test drove nearly everything available in this price range over the past year. Cars we checked out included the Hyundai Alcazar, Tata Safari, Mahindra XUV700, Jeep Compass & Meridian, Toyota Innova Crysta, Fortuner Legender & Camry Hybrid, Audi A4, etc. What initially started as a search for something 'different' ended up being a whole circle back to the Skoda dealership.
A superb choice
Our preferred choice from the Skoda line-up was the updated Kodiaq, after all, it's basically a more practical version of the Superb. The higher ground clearance and tall seating made it a sensible choice for our roads. The dealer however mentioned there was a one-year plus waiting period for the Kodiaq, but the new Superb could be had in approximately a month. One test drive later we took an instant liking for this beauty!
We felt it was a lovely improvement on the existing formula (space, pace & grace) and screamed value for money like no other at this price point. The raised suspension and softer ride quality was highly appealing to us given the road conditions in our city. My mother however was keen on getting an SUV this time and was rather disappointed to know we were getting another sedan. She only kept calm after we promised that our Swift would be replaced with an SUV, phew!
As known to everyone on this forum, Skoda offers a new cognac interior option for the 2022 Superb L&K. Even though the dealer did not have a car with this interior shade on display, we felt it looked rather tasteful based on the few media images available online. We finalized on the 'Moon White' exterior shade, as this was the only way to have the cognac interiors.
The booking process went ahead without any hiccups, our good old B6 Superb was sold off shortly and we waited patiently for the promised delivery date of our new B8 Superb.
Come delivery day, I was hit with a wave of nostalgia upon seeing our new Superb in this shade of white, it was remarkably similar to my Arteon. Additionally, the two cars share a lot of similarities on the mechanical front as well, such as chassis, engine, gearbox, and several other internal components.
Since it has only been a week of ownership, I will be restricting this post to a few beauty shots of our new Superb. Kudos to fellow BHPian GForceEnjoyer for sharing a rather spectacular & detailed review of the new Superb, as a fellow Superb owner I completely agree with all the pros and cons listed by him. I will be sharing more details of the ownership experience in due course.
The below pictures were taken by my good friend & professional automotive photographer Nikit Ghosh. For this photoshoot, we focused on capturing the timeless design of the B8 Superb at some classy locations in South Mumbai. We also captured a few shots of the 'new for 2022' Cognac interiors. Since there aren't any detailed pictures of this interior-colour on this forum, I thought these images might help potential buyers in making the right decision. Cheers!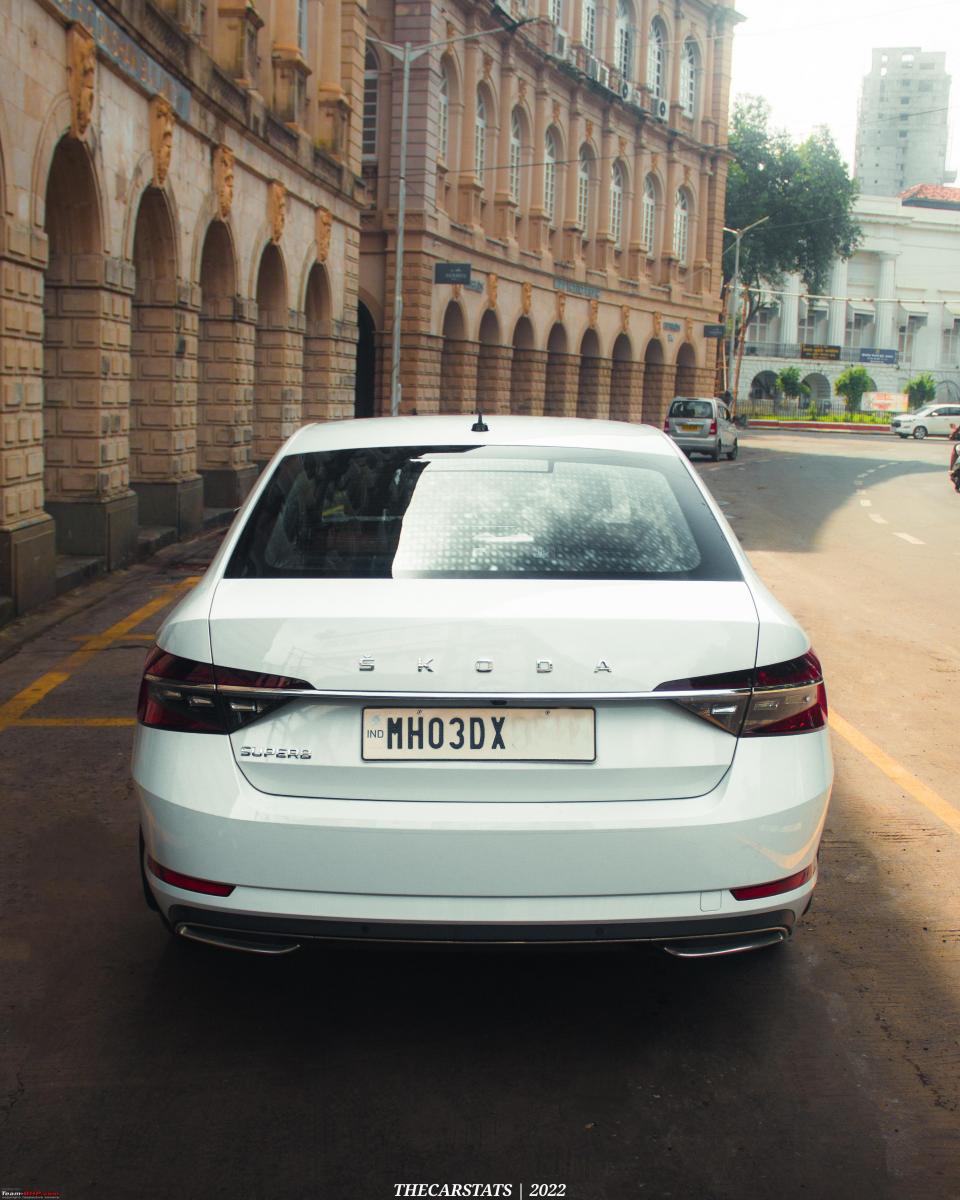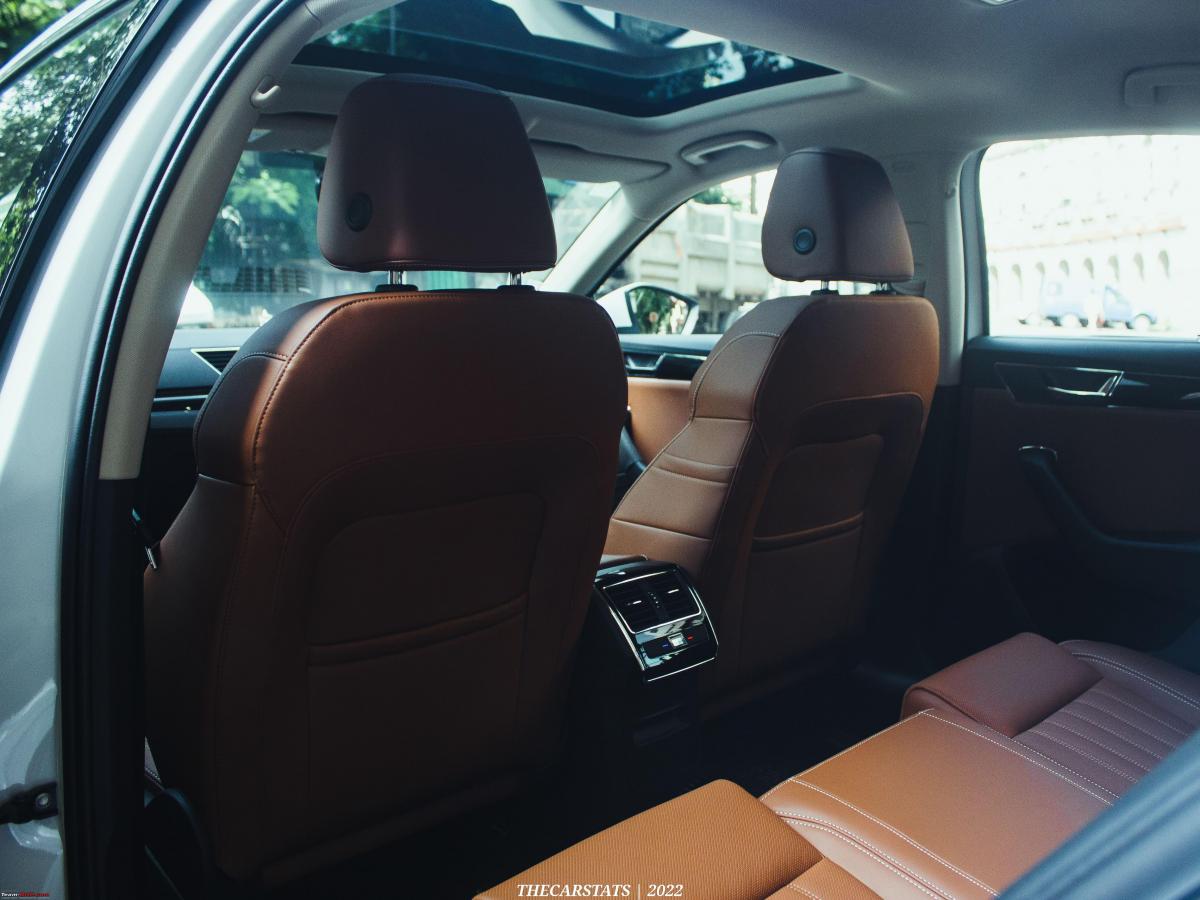 Check out BHPian comments for more insights and information.