Don't like XUVs and Innova, as the feeling of the Scorpio/BOF SUVs is unbeatable.
BHPian 2himanshu recently shared this with other enthusiasts.
Took a test drive of Z8L 4WD Diesel at home on Sunday. We already have a Scorpio. Could not manage any off-roading but drove on good & bad roads.
My observations:
Steering tilt doesn't go upwards much, But the seat goes quite a way down.
Sony sound system is good but it is not audiophile great.
Ride quality is good on any kind of surface.
Middle row will be tight for 3 well-built adults.
Third row and luggage space is a big let down with missing a/c vents, I need full 7 seats in Scorpio, don't like XUV/Innovas feeling of Scorpio/BoF SUVs is unbeatable. Everyone has different needs but this point (third row) is almost a deal breaker for our household.
Will surely love side facing seats, Mahindra should offer them at least as an accessory. Will greatly improve ergonomics and luggage space for persons who need them, me included . Actually bought the old one for the side-facing seats which not many 7-seaters offer. Kids and last row occupants can get down easily without disturbing the middle row people, chiefly ladies and elderly. Besides we manage plenty of luggage and never needed to install any roof rack.
A 12V socket should be provided on the dash, as gadgets like the iPad need more power to charge and a central location will help in using pumps for tyres which I regularly use.
I prefer the side opening boot as it is easy to mount my bicycle carrier.
Conclusion: The SUV is good and we will be discussing if we can manage it.
Some shots with my Scorpio which is soiled due to heavy rains.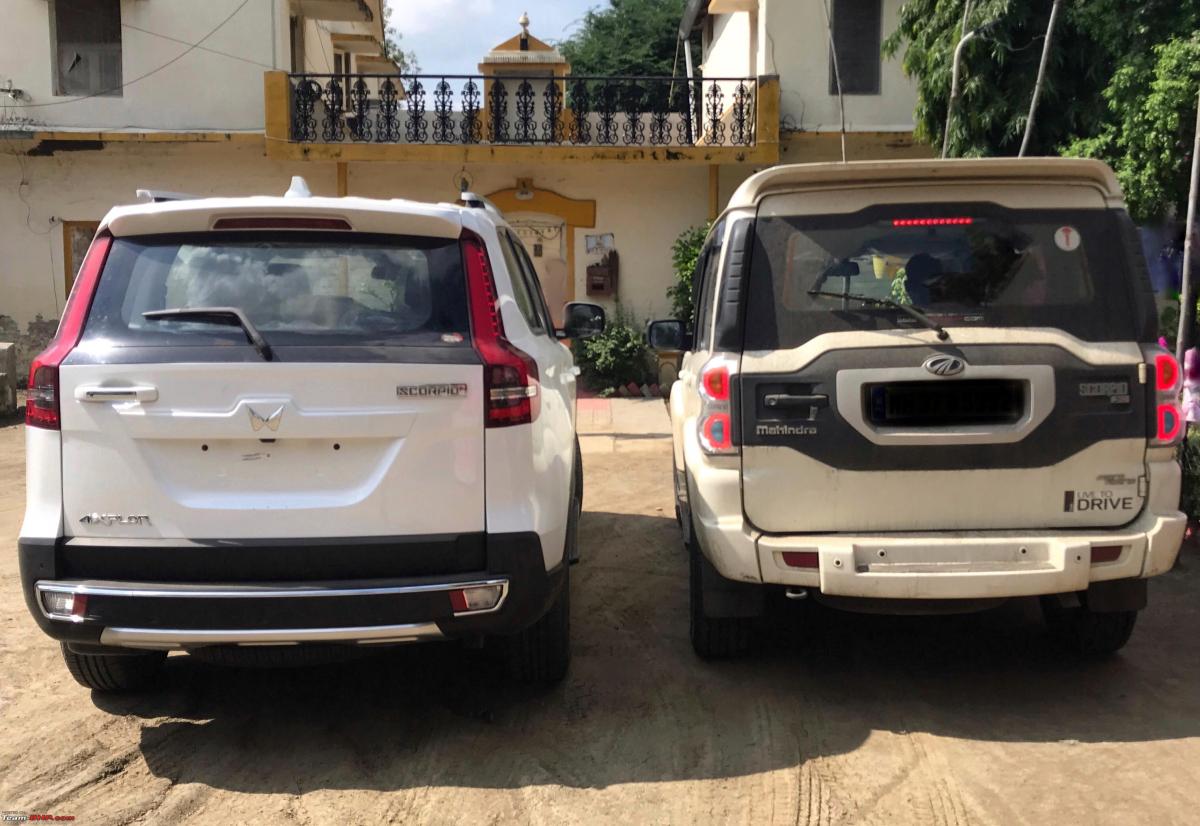 Check out BHPian comments for more insights and information.