There's a select group of people who like to keep things simple when it comes to their transportation and they often are attracted to vehicles that have older proven tech instead of the sometimes-buggy interfaces of gigantic 12-plus-inch touch screens and the complexities of hybrid drivetrains. Lexus happens to give such people a return of the past in their GX 460 SUV, a vehicle that continues to sell well despite that it utilizes an aged platform and tech that takes you back about 10 years.
In all that the Lexus GX 460 offers, it doesn't impress much with anything innovative. Simply put, it's unapologetic in offering an older 4.6-liter V8 engine with just 301 horsepower and 329 lb-ft of torque mated to a proven 6-speed automatic transmission. Sure, most of what the GX 460 is made of is quite aged but it doesn't disappoint for those who aren't looking for the latest and greatest in tech and sports-car performance. Instead, the Lexus GX 460 is more of a legacy item from the brand that provides a proven build quality, longevity, and respectable ride quality for a luxury body-on-frame SUV that doesn't break the bank.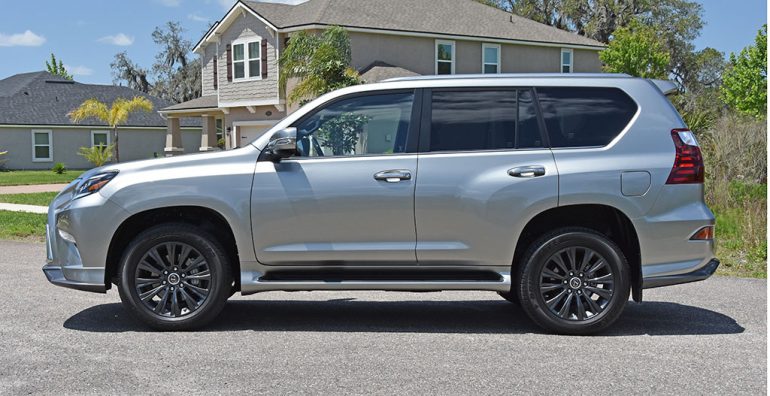 In a nutshell, the Lexus GX 460, remaining mostly unchanged for many years except for a few minor updates and tweaks, is a capable SUV for off-roading adventures as well as a smooth road-going machine that's apt to last nearly a lifetime without issues. I can say that the GX is a quality item in the way it feels where its solid structure and heavy hydraulic steering gives the driver assurance out on the road as does the rumble from the V8 engine that tends to drink more than its fair share of premium unleaded fuel considering it only musters out 301 horsepower. You're going to be visiting the pump many times to fill up that 23-gallon tank as the GX 460 gets an estimated 15 mpg city and 19 mpg highway.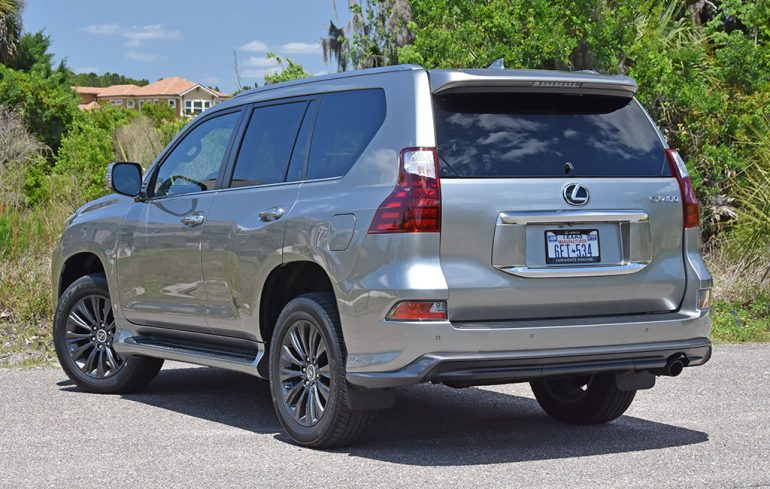 The power, short on paper, is still just enough to get the GX 460 out of the way of itself. The older 6-speed automatic transmission and 4WD system with low-range gearing, all bring proven engineering to the forefront that will never leave you astray well into having milage in the 6-figure range on the odometer. Getting up to 60 mph will take about 7.4 seconds, not the fastest but not the slowest for a body-on-frame 3-row SUV.
Lexus keeps the GX 460 around because there's a cult following of such a vehicle, almost in line with the larger LX 570 SUV – though, the GX 460 outsells the bigger brother by a lot.
The focus of the Lexus GX 460 isn't to impress but to assure its owner of having a vehicle that will probably be passed down for generations or traded up for another GX expecting nothing flashy or "new" for unproven tech.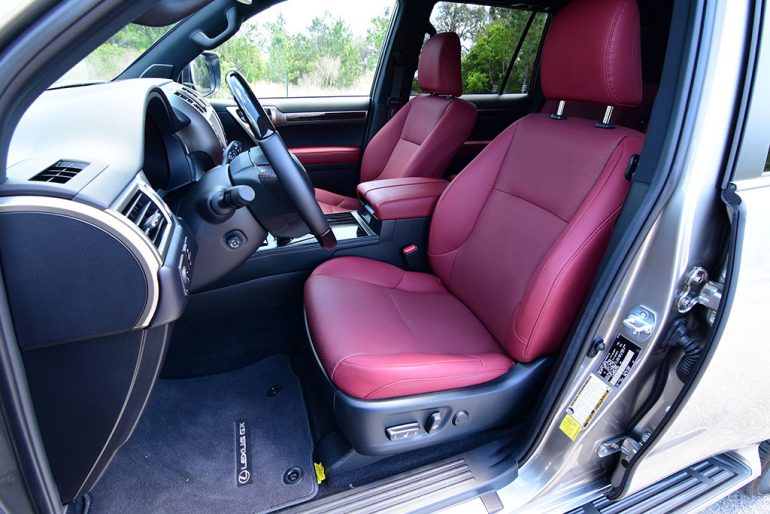 There's a posh feeling in the GX 460 as you tend to see quite of few of them in the middle to upper-class suburbs of America, where it fits right in with such a theme alongside smaller crossover utility vehicles that don't have as much of a commanding seating position as the GX. In fact, the interior has a unique feel and quality about it that has its driver and up to six passengers sitting higher than you would expect taking advantage of the tall stature of the GX's build. The tallness of the GX offers plenty of headroom and the seating areas are just enough for most adults to be comfy on long trips. Just don't expect much cargo room behind the third-row of seats when they are in their upright position. Fold them down along with the second-row and you get just over 64 cubic feet of space to work with.
Having such a tall roof the GX isn't going to inspire in the handling department as it tends to lean far into turns but not so much that things get dicey or scary – it's just more body roll than I would want to deal with on daily basis commuting to work. However, the luxury appeal and few necessary luxury features of the GX 460 are just enough to appease its target audience. There's the proper heated and ventilated front seats, heated second row reclining captain's chairs, power tilt/telescoping heated steering wheel, 3-zone automatic climate control, triple-beam LED headlights, headlight washers, illuminated running boards, adaptive cruise control, blindspot monitor with rear cross-traffic alert, lane departure alert, pre-collision system with pedestrian detection, and trailer sway control. Where the GX 460 keeps things simple is in the older 8-inch touchscreen infotainment system that lacks Apple CarPlay or Android Auto integration but adds Amazon Alexa compatibility for quick voice commands that tend to not replace the antiquated navigation commands of the rather outdated system. Thankfully, Lexus has added at least 4 USB ports to the GX for charging and "some" connectivity for playing your smartphone's music and charging devices.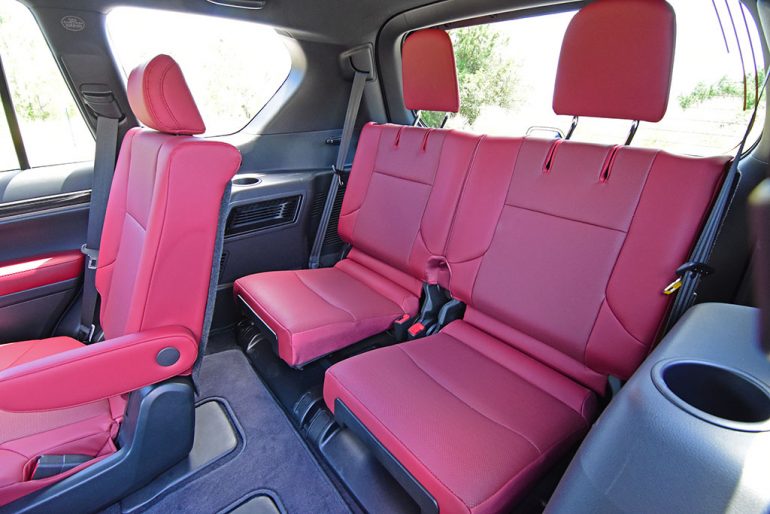 Where the Lexus GX 460 continues to impress, apart from its unsurpassed reliability, is the pricing that is kept at a respectable level for a body-on-frame SUV. The 2021 Lexus GX 460 starts at just $53,100 and increases slightly to about $60,335 for my mid-level trimmed test vehicle that includes the desirable Premium Package. Such a price is hard to come by for a luxury body-on-frame 3-row SUV, if such a thing is on your must-have list or you are one of the few cult followers of Lexus' version of an SUV that boldly offers both ruggedness and luxury.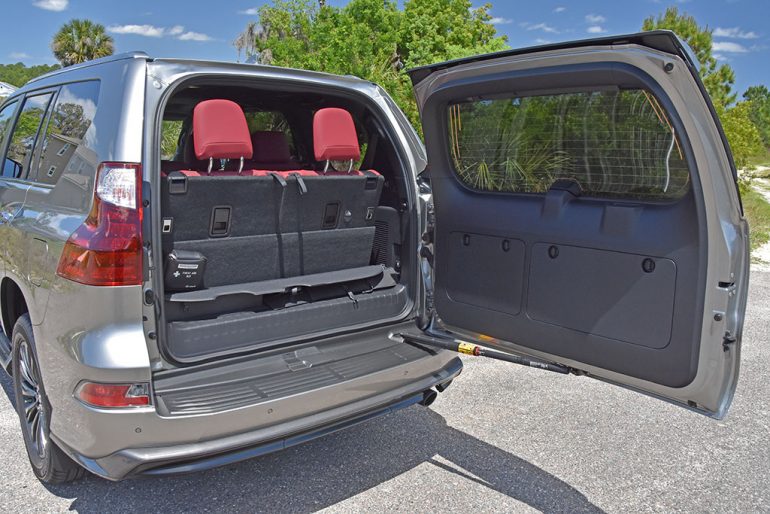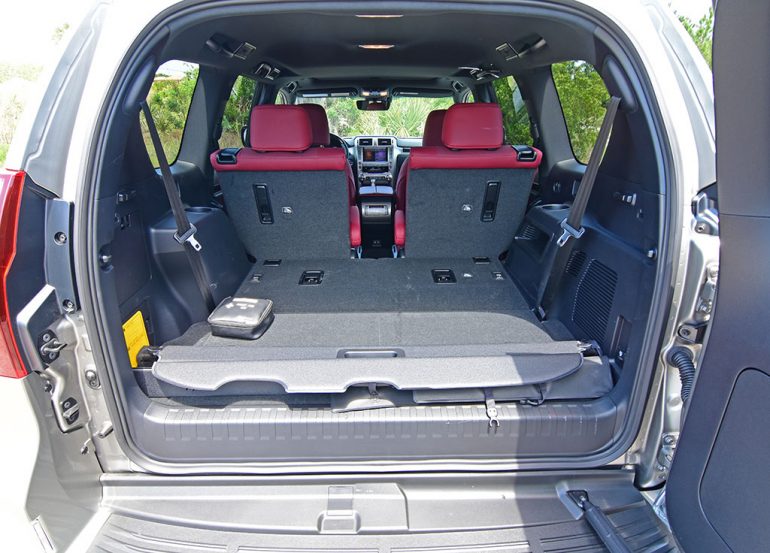 #gallery-1 {
margin: auto;
}
#gallery-1 .gallery-item {
float: left;
margin-top: 10px;
text-align: center;
width: 25%;
}
#gallery-1 img {
border: 2px solid #cfcfcf;
}
#gallery-1 .gallery-caption {
margin-left: 0;
}
/* see gallery_shortcode() in wp-includes/media.php */